How to Use a Finger Vibrator
Whoever heard of a vibrating finger, right? But honestly, we know you'd love to make your digits deliver sweet, sensational vibes if you could. Happily, you can. Meet the finger vibrator.
Starting small and working your way up is the hallmark of sex toys, and that's one of the things that makes finger vibrators so perfect for beginners. They may be tiny, but you'll definitely know they're there! A classic finger vibe sits on one finger with help from a stretchy or adjustable ring: just slide it on and presto, your favourite finger is now a vibrating delight.
Finger vibrators are ideal for sharing with partners who've never used sex toys before because they're small enough to not feel invasive between you but powerful enough to add extra fun. You can also use them during solo time to add a new dimension of oomph.
Keep reading for our top tips and full instructions.
How to use a finger vibrator
1. Mastering the mini vibe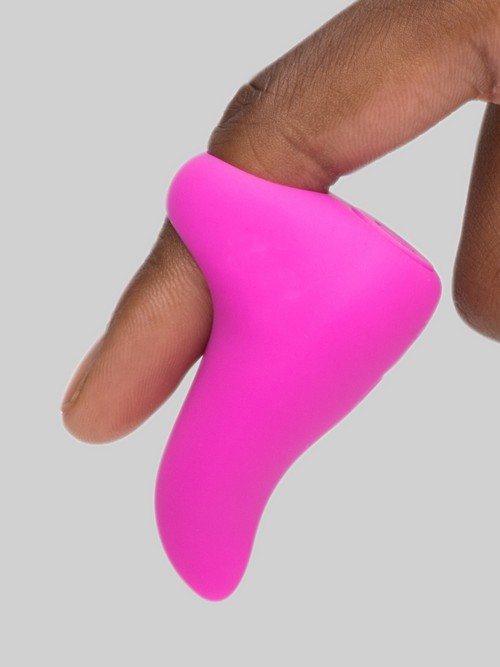 Using a finger vibe is a bit different to using a bullet vibrator or a vibrating stroker. Since finger vibrators usually attach to your body and extend your touch, you may need to make some adjustments to how you stroke or touch to maximise your enjoyment.
"I got this for my girlfriend. She likes to touch herself while she is on top and this is low profile enough to not get in the way. Additionally securing the loop at the base of the finger and curling it around near the point gives realy great accuracy which is something I struggle with when using most other vibrators on my partner." - Verified-Customer
As with many vibrators, the bigger the finger vibe, the more powerful it's likely to be. Smaller ones have the benefit of being quieter and easier to transport, so you can always keep your friend, ahem, on hand.
2. Slippery... then wet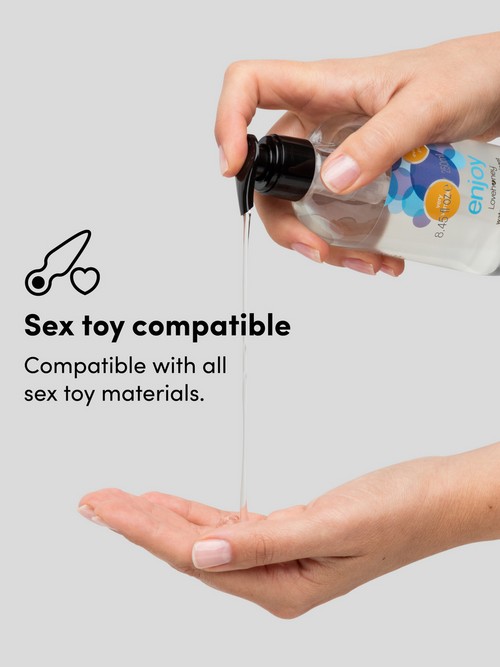 You'll always benefit from using lubricant with your sex toys, and finger vibrators are no exception.
"I used some lube to help it glide over my boobs & clitoris. They do say when using lube it's "the wetter the better" which is so true. This is my go to for clitoral stimulation & works every time for me." - Cloud-Berry
You'll want a good water-based lubricant like Lovehoney Enjoy Water-Based Lubricant for maximum glide while you play.
3. New sensations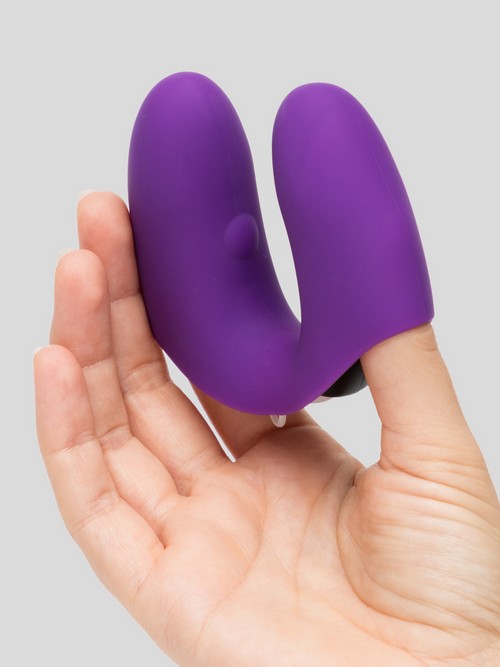 Clitorises are far from the only body part that can benefit from a good finger vibrator. Nipples, hips, inner thighs, buttocks, testicles and penises may all respond well to a little tease and tingle.
"After using it on the area it was designed for, the wife decided to switch things up! She got me to use it on her back door and actually preferred it to the clit." - Andy Filth
Anywhere you or your partner like to touch with fingers is a perfect place to stroke with your new finger vibe, just make sure not to insert it into any part of the body.
4. Hitting the sweet spot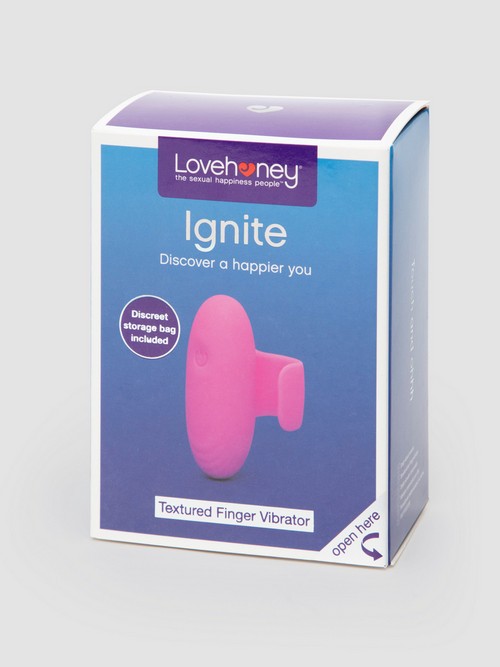 Jumping right into the good stuff (ie. the clitoris or the tip of the penis) can feel a bit overwhelming. To ease into the most satifying sessions, use the body of the vibe to arouse and awaken your sensitive spots. Once you're warmed up and ready to rock, use the tip of your finger vibe to nail your sweet spot with awesome vibes.
"I've have many different types of Vibrators in my toy box and never thought of owning a finger Vibrator until now. I found this to be such a fun little item to use. It was easy to get going and charge up. I've enjoyed playing with this and so has my other half. It's great as a couples Vibrator as you can easily slip it onto your fingers , so that your play time has an extra buzz to it." - fizzy
If you feel like you don't have enough control, try adjusting where the vibrator sits on your finger. You can even put it around two different fingers if it's too loose, or pull it low so the tip of your finger curves around the edge of it. That way, you'll be the one driving your experience into overdrive, with complete control over what vibes where.
Recommended Finger Vibrators
More Sexual Happiness Advice
You can never know enough about sex, right? Why not join us on our sexploration journey? Stay up to date with the latest advice on our blog, the Lovehoney forum and the weekly Sexual Happiness podcast.