Which is the Best Bullet Vibrator?
One of the most popular, and best value, sex toys is the bullet vibrator. A great first choice vibe, a fantastic couple's toy and an essential part of every girl's toy collection, the bullet vibrator offers an intense pleasure for him or her.
A bullet vibrator is a small, external use, bullet shaped vibrator - typically used for clitoral stimulation. All bullet vibrators share the same three key features that make them the perfect choice for people looking start their bedroom explorations: they're discreet, powerful and versatile.
If you're new to bullet vibrators, or just thinking of adding a new one to your toy collection, this handy guide will help you explore the options available - so you can get back to doing a little exploring of your own.
Product featured: Tracey Cox Supersex Bullet Vibrator
First Glance
For a quick comparison between the different styles of vibrator, check out some of Lovehoney's best sellers:
Lovehoney Flash USB Rechargeable Vibe
Key Features: Luxury + USB Rechargeable

Price: [[productprice:productid=26627]]

Length: 4.75 inches

Speeds: Multispeed

Patterns: 3

Material: silicone

Waterproof: yes

Batteries: rechargeable
10 Function Dream Bullet
Key Features: 10 functions + precision tip

Price: [[productprice:productid=22122]]

Length: 3.3 inches

Speeds: 3

Patterns: 7

Material: Smooth Coated Plastic

Waterproof: Yes

Batteries: 1 x N
BASIC Sex Toys Love Bullet Vibrator
Key Features: Soft Coating + Inexpensive

Price: [[productprice:productid=14881]]

Length: 2.25 inches

Speeds: 1

Patterns: 0

Material: Smooth Coated Plastic

Waterproof: no

Batteries: 3 x LR44
Now that you've got an idea of the different bullets on offer let's have a look at the key things you'll want to think about when buying your bullet:
Wired and Wireless Bullet Vibrators
The first thing to think about is whether you want a wired or wireless bullet vibrator. Wireless vibrators are controlled by a push button on the body of the vibrator. Wired vibrators are controlled by a handheld remote, attached to the bullet by a wire.
Most of the bullet vibrators we sell at Lovehoney are wireless, which tend to be less intrusive than wired vibrators, they are also the more discreet option, leaving you nothing to worry about but the slim bullet shape which is easily popped in your knicker drawer, glove compartment, or handbag for safe storage.
However, if you dislike the fiddly buttons of a wireless bullet, or want to hand over control of your orgasm to your partner, the wired bullet may be preferable.
The handheld remote brings suspense into your partnered play, letting your partner choose the setting and speed as you keep the bullet pressed to the right spots. The Lovehoney Bedtime Bullet Twin Bullet Vibrator Set is a great example and it comes with two vibrating bullets for extra exploration potential.
Speeds and/or Patterns
Of course, the main event, so to speak, of any vibe is, as you've probably guessed, the vibrations.
Bullet vibes can be quite powerful so, for the beginner, it may be an idea to start with a single speed. Something like the Tracey Cox Supersex Bullet Vibrator would be a perfect way to ease yourself into the world of bullet vibes.
You can also get bullet vibes that go beyond just the speed, with patterns and pulses for you to choose from. If you're after something with a little more intensity, or just want something with a little variety than your ideal bullet will have a mixture of patterns, pulses and speeds for you to flick through.
Batteries and Rechargeablility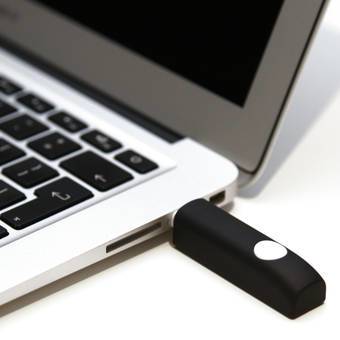 The final thing you'll need to think about when picking your bullet is the rechargeability, no one wants a vibe that ducks out before the party's over.
Because of their size most bullet's need smaller batteries, usually LR44 or N batteries. Don't worry if you have no clue what I'm talking about – Lovehoney sells both in their Batteries for Sex Toys section.
If you're the kind of person who hates the hassle of having to replace batteries, it might be an idea to get a rechargeable vibrator. For example, the Lovehoney Flash 7 Function USB Rechargeable Clitoral Vibrator gives up to 3 hours to playtime with each charge.
Like most of Lovehoney vibes it's charged by USB, making it convenient to use at home or on your travels.
Need more help?
You can Contact Customer Care, who will be able to help you find the perfect bullet vibrator. You can email, telephone or live chat to an experienced advisor from 24/7.
---
You may also like