Everything You Need to Know About Nipple Play and the Nipple Orgasm
Nipples. Everyone has 'em and, possessing a huge number of nerve endings, they're a super-sensitive area of your body.
Without getting into too many scientific details, it's been found that the pleasure we feel from nipple play can light up the same part of our brain as when we stimulate our genitals. That means incorporating them into foreplay and sex can really amp up your experience.
Now that we have your attention, let's dive into unpacking and enjoying nipple play. First stop, myth busting.
Do men like to have their nipples played with?
They may! The sensations that come from having your nipples stimulated are unisex - they're the same regardless of what your junk looks like. But some people can find nipple play irritating or painful rather than arousing and earth-shattering, so it's always best to ask your partner first.
Make no mistake, nipples can be an erogenous zone for everyone, so keep in mind that all the recommendations in this article apply to everyone who enjoys nipple play.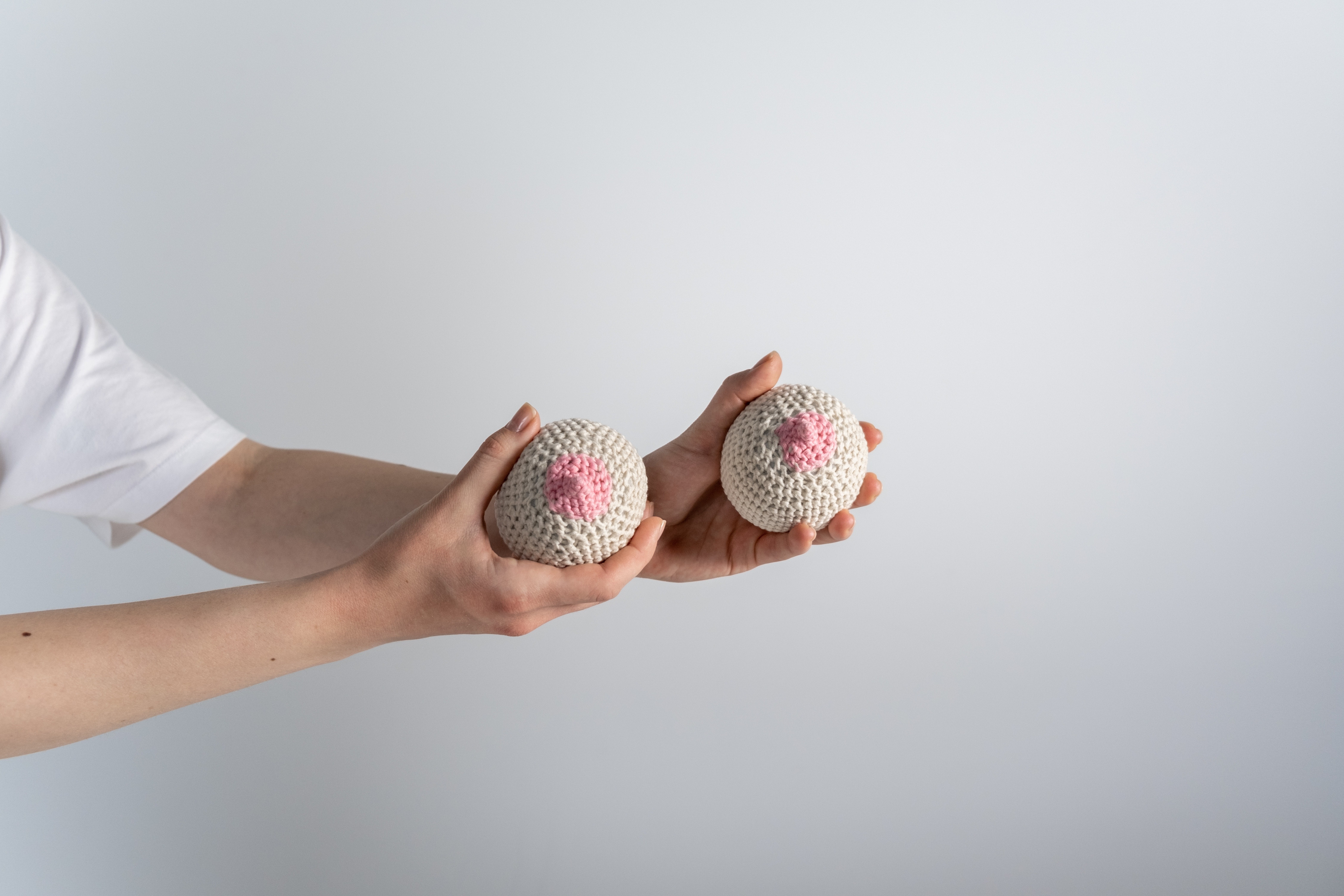 What is nipple play?
Nipple play is the act of stimulating the nipple in some way that the receiver experiences arousal and pleasure from it. It can be performed on its own or as part of foreplay as well as during sex.
Can anyone have a nipple orgasm?
In theory, yes – some people are so sensitive to nipple stimulation that they can experience a nipple-only orgasm, known as a nipplegasm.
There's no doubt that the clitoris and penis both have hundreds if not thousands more nerve endings than the nipples, but that shouldn't stop you from seeking out an orgasm purely from nipple play. It just means that a nipple orgasm might take a while longer to achieve - and hey, that could be a fun time.
Many people report that they have to be really in the mood or fully aroused to even try having a nipple orgasm, while others say that it comes to them easily. And just because some people can orgasm from nipple play alone doesn't mean that everyone can, so remember to focus on fun and pleasure while you explore and experiment, instead of chasing that orgasm above all else.
What does a nipple orgasm feel like?
Nipple orgasms feel different for everyone. For some, they last longer than genital orgasms and for others, they're short and sharp.
Because of where they're placed, many people describe a nipple orgasm as more of an all-over-the-body experience as opposed to being concentrated purely on the crotch. Some also say that nipple stimulation intensifies genital orgasms when the two are combined.
If your nipples are on the less sensitive side, it might take you longer to reach climax, but that can result in a more satisfying orgasm. For some, the fact that a nipple orgasm is a bit harder to achieve is titillating in itself.
For people who have periods, breasts and nipples can be more tender and sensitive during different stages of the menstrual cycle, which can make nipple play and nipple orgasms an entirely different experience.
How to stimulate nipples
To start with, try setting the scene to create the best environment – both physically and mentally – for a potential nipple orgasm. This could mean dimming the lights, lighting candles, putting on music or simply finding a comfortable position – whatever makes you most relaxed and ready to get randy.
Now, get down to business. There are four main ways you can perform nipple play:
1. Hands and fingers
2. Mouth and tongue
3. Nipple clamps
4. Nipple suckers
Stimulating the nipples is all about touching and teasing the nerve endings in a way that's most pleasurable to you, so if you're trying nipple play for the first time and you're not sure what works, give these methods a go to see what you prefer
Let's run through each one in detail.
How to play with nipples using your hands
Your hands have the ability to provide everything from a gentle stroke to a tight pinch in one movement. If you're new to this, you're best off exploring everything you can do with your hands during nipple play before moving on to nipple toys. Here are some things you or your partner can try, in touch order from lightest to hardest:
Stroking: glide your fingertips over the areola (the area around your nipple) and nipple, focusing on the tip of the nipple all the way down to the belly and back up again.
Massaging: use your fingertips and maybe some oil or lube to rub a circular motion around the nipple and chest area, incorporating light squeezes of the nipple here and there.
Flicking: using your index finger, flick the end of the nipple as hard or as soft as you like.
Twisting: using your thumb and index finger, gently turn the nipple one way and then the other. If you discover that you like this feeling, try twisting slightly harder and faster.
Pinching: use your thumb and index finger and squeeze the nipple between them – this might hurt if you're not used to it so start off gently.
You can either follow these points to build up to orgasm or if you find that you like a couple of the sensations more than others, you can mix and match to create nipple play that's tailored to you or try nipple toys, which recreate the same sensations.
How to suck nipples
Nipple sucking stimulates blood flow to the nipple's tip, making it even more sensitive – a bit like what happens to a penis right before ejaculation.
You'll most likely need a partner to accomplish this step. To suck the nipples, your partner should draw the nipple into their mouth and begin sucking gently, increasing suction if required. To make it more pleasurable, your partner can lightly nibble the nipple, or they can use their tongue to flick the tip and lick around the nipple using circular motions.
Again, try a mixture of mouth techniques until you find the one that's right for you, communicating with your partner as you go.
How to use nipple clamps and suckers
While a vibrator can do the trick when it comes to sex toys for nipple play, some people don't like the intensity of vibrations on such a sensitive area. This is where nipple clamps and nipple suckers come in. Both of these nifty nipple toys draw blood to the nipple, making them super-sensitive after the toys are removed.
We recommend using lube with both nipple clamps and nipple suckers, as this will intensify the sensation and keep the nipple comfortable. Below is a selection of Lovehoney customer faves:
Nipple suckers usually resemble little tubes with a twisting mechanism to one end. To use a nipple sucker, place the base over the nipple to create a seal and twist the other end to create suction. This recreates the feeling of having your nipple sucked in person, especially when used with lube.
They're also an especially great nipple toy for those with inverted nipples. Take a look at our favorite suckers below:
How to use nipple clamps
Nipple clamps work by pinching the nipple, which applies direct stimulation to the area. If you're worried about the sound of a 'clamp', don't worry! Nipple clamps can be adjusted to be as firm or as soft as you want.
Nipple clamps come in different weights, materials and adjustment levels. Heavier types, like metal and weighted clamps, will squeeze your nipples more than lighter nipple clamps.
To use nipple clamps, try them out on a less sensitive area of your body first, like a finger or your ear lobe, then place the nipple clamp on the skin around the nipple area as well as on the tip to see what feels best. If you have adjustable clamps, you can play around with the strength, too. Take a look at a selection of our top-rated clamps below: