Sexy Festival Outfit Guide: Dance Tent Diva
Get the Dance Tent Diva look this festival season, with our sexy lingerie pieces and accessories.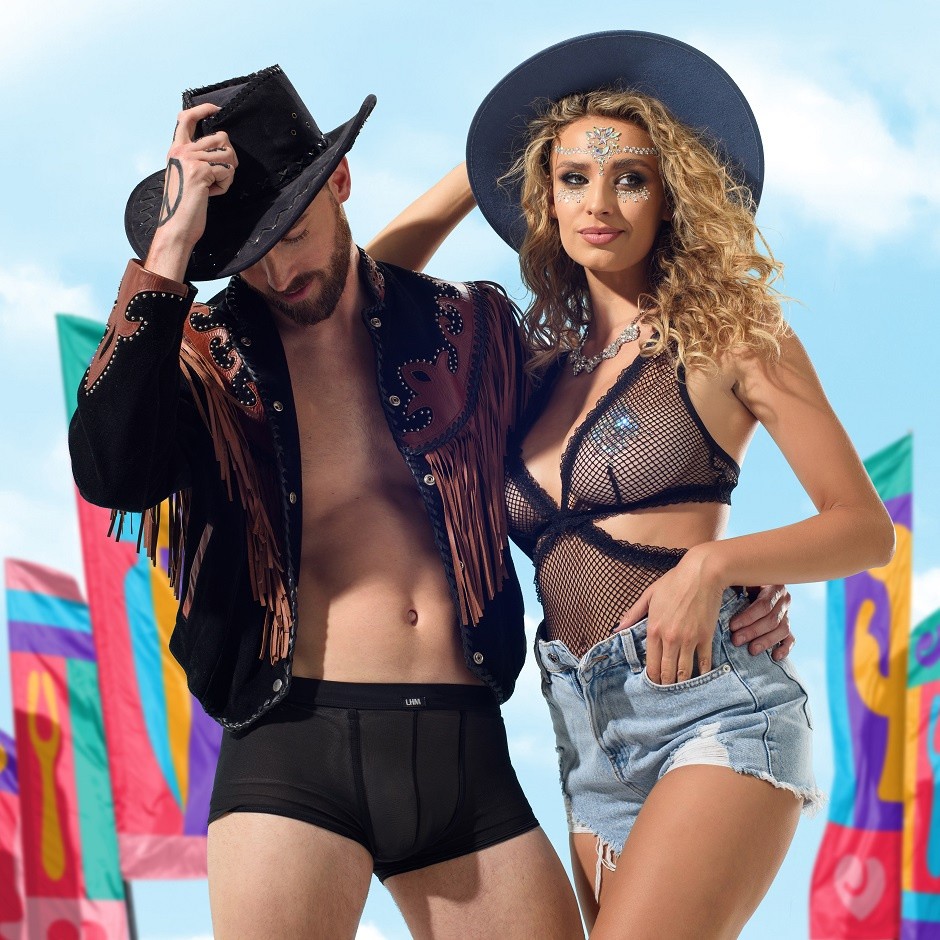 If you're anything like us, you'll have been planning your festival outfits since before your favourite fest even released their line-up. Whether you prefer earthier vibes or live for techno, a weekend of dancing, late nights and general hedonism is just what we all need after two years of being shut inside – and you'll need outfits to match.
While you could hunt for sexy, glittery pieces in the usual places, you'll be delighted to know that your favourite online sex shop (that's us!) has a whole host of festival-ready looks to help sex up your dance tent style.
In this blog we show you how to build the perfect sexy festival outfit with our lingerie, from must-have wet look pieces to glamorous accessories.
Underwear as Outerwear
Contrary to popular belief, lingerie is not just for the bedroom. A festival is the perfect place to try more fashion risks and show some serious skin. With the right layering and confidence, your favourite lace bodysuit can become a daring going-out outfit.
Enter the bodystocking. Sheer, bodycon and surprisingly portaloo-friendly (that open crotch has many uses), the bodystocking is a must-have for sexy festival style.
For the ultimate daring look, we suggest pairing your favourite fishnet bodystocking with nothing but some sparkly nipple pasties, a G-string and a smile. However, for those who want to leave a little more to the imagination, layer your stocking with a pair of our wet look high-waisted panties and a crop top.
Wet Look Wonder
If showing off every inch of your body during an inevitable rainstorm at the main stage isn't quite your cup of tea, don't worry – we got you.
Wet look pieces like our suspender skirt add a sexy, glam rock twist to any outfit and can be worn over tights.
However, for the holy grail of glam rock styling, look no further than our best-selling zip-up leggings. These bad boys are high-waisted, stretchy and look effortlessly cool when paired with a cropped band T-shirt and chunky boots. Better yet, thanks to their ultra-long zip they can become crotchless in seconds – perfect for a late-night quickie.
Don't Forget the Accessories
With all this sleek, sexy black, make sure your accessories add a touch of sparkle – it's a festival after all, what other opportunity do you have to wear a bright pink wig?
No festival outfit would be complete without a bright and colourful wig. Not only are they a fun way to elevate your look, but they're also ideal for covering 'haven't-washed-since-Thursday-morning' hair.