The Best Black Friday & Cyber Monday Products As Chosen By You
Feeling overwhelmed by choice in our busiest sale of the year? Start here.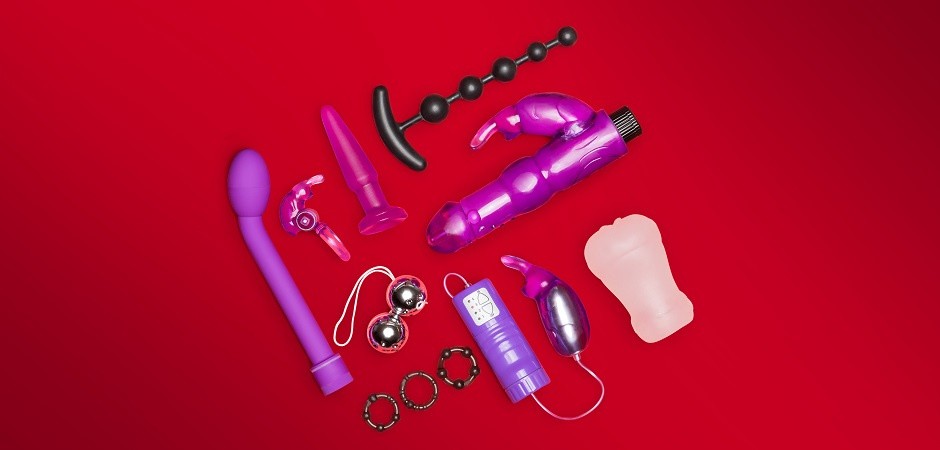 It's that time of year again folks! You've no doubt had these dates set in your calendar since last year and you're not alone. We've been gearing up for Black Friday and Cyber Monday for months, carefully curating which of our products to include.
We get it though, with so much good stuff just a click away, it's hard to know where to begin. It's exactly why we thought who better to ask than our customers themselves. Cue the Lovehoney Forum!
Sex toy newbies and pleasure connoisseurs alike, our forum members voted over 500 times for toy box essentials they couldn't live without. For some it was a no-brainer and for others, like picking a favourite child.
We were curious about what kind of lingerie you loved as well so we got the goss on that too.
These are the kinds of products you keep coming back for over and over again. They're great options to try when you're stuck on choices and luckily for you, some of our best are on sale all cyber weekend.
Magic Wands
Lovehoney Deluxe Rechargeable Mini Massage Wand Vibrator
Want full throttle fun in a pint-sized package? This mini wand packs all the power of its weightier counterparts, but with portable, slip-in-your-pocket proportions. Great for smoothing over muscles and soothing aches – especially the erotic variety.
What customers say: "Perfect little pocket rocket toy! Works a charm"
A true classic. If vibes are your thing, a magic wand is sure to get your engine roaring. These are a great stepping stone for anyone who wants strong adjustable vibes but isn't ready to invest in a mains powered magic wand. Unlike the original Lovehoney version, this compact mini wand vibrator is completely rechargeable, making it perfect for on-the-move pleasure and travelling.
What else do we love about this lil' thing? Anyone can use it!
Dildos
Lifelike Lover Classic Realistic Dildo 6 Inch
A sight for the most erotic of fantasies, our firm, flexible and bulging friend here is all yours to play with for real. Always erect and eager to please, this veiny, full-bodied dildo also has a suction cup base for hands-free adventures. Yes please.
What customers say: "I love this! They are not kidding when they say it's lifelike. And the material it's made out of is high quality-not that weird gel stuff. This really is a top-notch product. I may order a bigger size"
On demand dick? Yes please! With an insertable length of 5 inches, this realistic dildo is excellent for beginners as you can start shallow and then work your way deeper as you get more comfortable without losing out on any satisfaction. Completely flexible, go where no penis has gone before and bend your toy to stimulate your hidden gems wherever you decide to use it.
Rabbit Vibrators
Lovehoney Bigs Bunny Girthy Rechargeable Rabbit Vibrator
$65.97
$109.95
You save:
$43.98 (40%)
We call it Bigs Bunny, and it's one wascally wabbit. 5 delicious inches of girth in the 5.5-inch-long shaft partner up with 7 rechargeable vibration functions and clit-teasing bunny ears to deliver bountiful blended bliss.
What customers say: "This is brilliant, soft smooth and sooo powerful, gives me lots of orgasms"
An essential for anyone with a vulva - hands down. A rabbit vibe dishes up delicious blended orgasms as it stimulates your G-spot as well as your clitoris. With seven different functions, indulge in a new sensation every time you use it. You'll find heaps of rabbit vibrators on sale this weekend at Lovehoney but if you need your decision made for you, this is an epic option.
Basques
Lovehoney Empress Purple Satin and Lace Basque Set
Give your boobs and your confidence a boost with this cleavage-enhancing basque set from our Empress collection. Featuring padded push-up cups and waist-cinching boning, this ingenious basque amplifies your curves to tantalising effect.
What customers say: "It makes me feels amazing when wearing it...and the Mr loves it too, he couldn't wait to take it off"
If there's one piece of lingerie we know our customers love (and you agreed), it's a cute basque set. Form-fitting design meets solid coverage while showing off your best assets - what's not to love? A basque like this one from our Empress range is a surefire way to inject sensual confidence into your play and your day-to-day.
Cock Rings
Lovehoney Bed Ringer Rechargeable Double Cock Ring
A real Bed Ringer for love, this vibrating toy is here to bring you round-the-cock thrills. With a pair of rings to stretch around your schlong and balls and a stimulation pad bursting with teasing nubs, enhanced pleasure is a touch of a button away.
What customers say: "Really surprised with this toy, it's a little snug on my dick but that's due to my larger size. And the orgasms are outstanding. I've never produced such loads before. This product causes me to have the most powerful cum shots"
A must-try for any penis-owner. Cock rings are an amazing way to enhance play and are a great addition to any toy box even if you don't have a penis - just slip it onto a dildo and away you go!
Add a generous squeeze of lube to the erect penis and the cock ring before sliding it on to enjoy a longer lasting and firmer erection. For this double cock ring, place the larger ring carefully around the balls and switch on for tingling vibrations for both partners.
Chemise Sets
Lovehoney Plus Size Empress Purple Satin and Lace Chemise Set
Teach your lover the true meaning of the words 'hubba hubba' in the gloriously sexy Empress chemise set. With underwired push-up cups for an amplified cleavage, and sheer mesh for 'made you look' impact, this is one chemise set that demands attention.
What customers say: "Nice quality. When my partner tried it on she looked so sexy in it and she loved it"
Another kind of lingerie you've been loving? None other than the sweet yet seductive chemise. Some feature a figure-hugging material panelling on your torso but for this beauty from our Empress range, flowing mesh material creates a flattering shape around your waist and hips. And yes, it's also on sale all weekend.
G-spot Vibrators
Lovehoney Power Play 10 Function Silicone G-Spot Rabbit Vibrator
Putting the power of potent orgasm at your fingertips, the Power Play G-Spot Rabbit entrusts you with a gift others have killed to possess. Providing dual-point stimulation and a shaft curved to press your G-spot, can you handle such a stellar force?
What customers say: "This lovely is a lot of bang for the buck! My everyday go to…reliable, but interesting with enough options to keep things new & exciting"
Enjoy focussed stimulation on not only your G-spot, but your clitoris as well. The long, angled shaft of this vibe makes sure you can reach the internal sweet spots without tiring out your wrist or having to reach down too far. See all of our G-spot vibrators on sale right now here.
Penis Masturbators
THRUST Pro Elite Alana Ribbed Vagina and Ass Masturbator 7kg
Meet Alana, a full-scale vagina and ass masturbator with a luscious rounded rear. Plunge inside her tight little ass or plump pussy lips – her two distinct ribbed canals offer twice the stimulation and twice the excitement.
What customers say: "Me and my bloke wanted this to roleplay a threesome scenario without the issues with a third human!! It hasn't disappointed at all. It looks so realistic as he's fucking her. I love it, he loves it. So many positions and scenarios to play out. Well worth the money. The arse cheeks are very slappable! It's a yes from us"
Masturbators are an absolute game-changer for penis-owners. From vibrating strokers to blowjob-like masturbators, these toys are well worth a look into if you're purchasing for yourself or a partner. Take any of the THRUST toys we have stocked as an example, their realistic body parts are made to arouse and satisfy. They come in all different shapes and sizes whether it's an ass, a pussy or nipples. For the Alana, it's all about the doggy-style so if that tickles your fancy, get in quick this weekend.
Sex Toy Kits
Lovehoney Wild Weekend Mega Couple's Sex Toy Kit (11 Piece)
$64.97
$129.95
You save:
$64.98 (50%)
With 11 specially selected toys for sexy fun in endless erotic combinations, including an all-time favourite rabbit vibrator and dinky butt plug for first-time anal fun, no two nights will ever be the same. Welcome to the weekend.
What customers say: "This kit has everything you need for a beginner couples kit. The vibrators are strong. The material is excellent and you get a lot for your money"
If you are all-or-nothing when it comes to your playtime then get your hands on a sex toy kit. Choose a kit depending on what you're in the mood for, whether it's toys to pleasure your anus, bondage kits made for trying a little bit of everything or kits like this one which feature 11 toys made for penises and vulvas. It's a true classic and an easy way to get more bangs for your buck (literally).
Clitoral Vibrators
Lovehoney Rechargeable Clitoral Pebble Vibrator
Show your clit you care with this ultra-smooth pebble vibrator. Formed in velvety-soft silicone and shaped to perfection, this vibe fits in the palm of your hand as it sends waves of pleasure to your clitoris. This is one pebble sure to rock your world.
What customers say: "I love using it, I am so happy I bought it and I would 100% recommend. It is a bit noisy but still great"
Most vulva-owners need clitoral stimulation in order to orgasm so of course this is an essential sex toy and we're glad you think so too. A little handheld number like this pebble is an easy way to stimulate your erogenous zones during playtime and it's compact size means it can fit between two bodies during you know what. Win-win.
Even if you don't have a clit, ever tried running a vibe over your neck, nipples or perineum? If the answer is no then we suggest giving it a go, ASAP.