Position of the Week: Bear Hug
Enjoy a snug embrace, a change from the horizontal and an increased range of motion to really satisfy those hungry internal spots. Where you choose to embrace the Bear Hug position is up to you…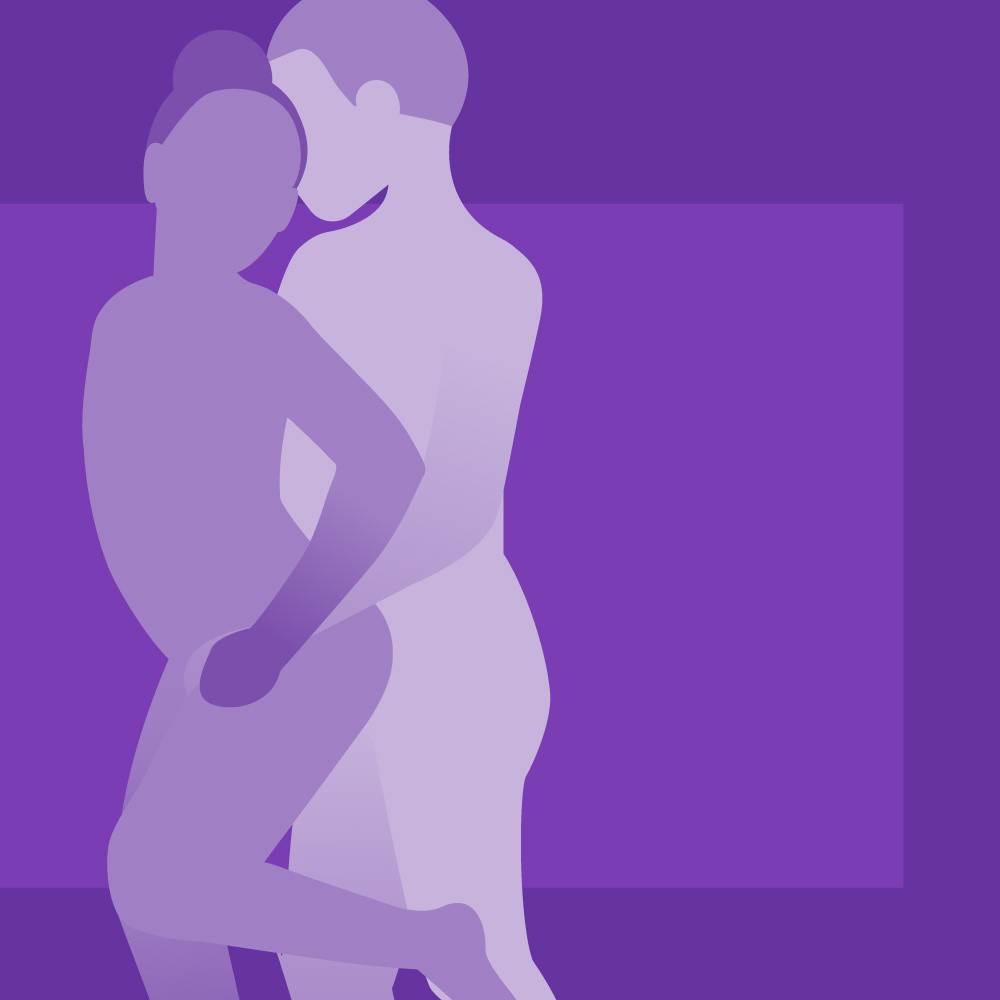 How?
The receiving partner stands and raises one leg in a bent position to help welcome the giving partner in, using a wall or bed for support depending on how upright they wish to be. The giving partner stands behind the receiving partner in a tight hug and penetrates them, holding onto the waist of the receiving partner to draw them in close.
Why?
Bear Hug can be tailored to suit your desired height and angle of penetration with orgasmic ease, and allows both partners to either be engaged in simultaneous movement or for one to take the lead on the pace and rhythm.
Whether you're indulging in vaginal or anal sex, you can explore which angle of penetration is for you with a quick adjustment of the receiving or giving partner's height and positioning of the receiving partner's raised leg.
Try
Take full advantage of those free-roaming hands by adding a little oral pleasure into the equation. Oral pleasure from hands you say? Why yes! A clitoral suction vibrator or a blow job toy used on the receiving partner during penetration could add a threesome element to your sex life, without actually having to invite anyone into your house. Plus, the addition of the sensations from the oral sex simulation will be explosive, to put it mildly.
Make it even better
This position is perfect if you have limited space in your house – just look around your house for possible venues to enjoy Bear Hug, and take full advantage of its versatility. Want to kink it up a little? The addition of a blindfold or handcuffs for the receiving partner will do so in an instant, and enhance their senses for elevated pleasure.
Not the position for you?
We're working to make sure that everyone is represented on our website, regardless of who you love, so we'll be using a variety of gender depictions in our Position of the Week posts. This will include straight, gay, lesbian, and gender neutral couples, but all positions will have details in the description of how to make them work for your own relationship dynamic.