Position of the Week: Mighty Kneel
Lie back and enjoy the view (well, at least for one partner), while the other partner hops on board to grind and ride away to their heart's content, hitting those treasured hot spots along the way.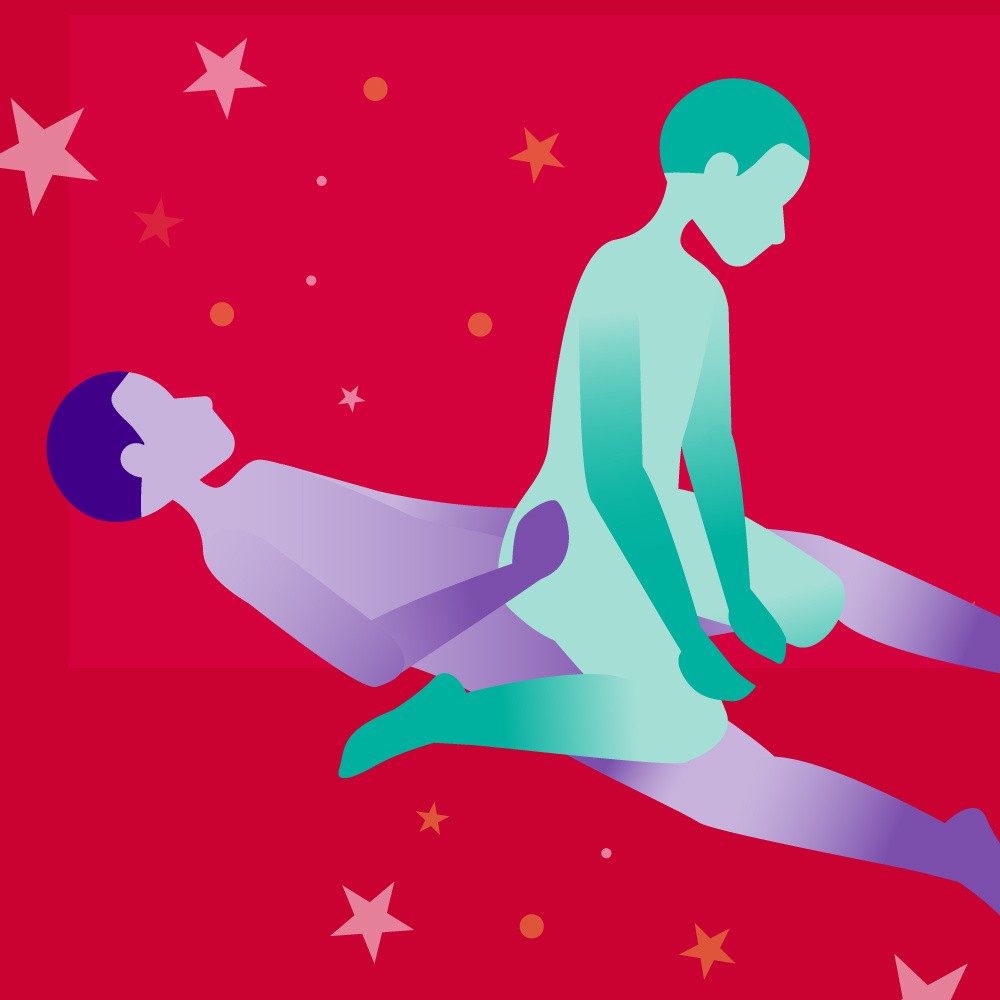 How?
The giving partner lies on their back with their head resting on a pillow and their legs wide apart. The receiving partner kneels between their partner's legs, facing away from them with their legs positioned either side of their thighs. The kneeling partner's hands should be placed on the floor in between their legs, while the giving partner places their hands on their partner's butt or hips.
Why?
The Mighty Kneel gives the reclining partner a sensual view of the kneeling partner's back and butt, and allows them the opportunity to lie back (literally) and enjoy the ride. The angle of penetration is perfect for A-spot stimulation, while the positioning of the limbs locks both partners into a tight embrace to aid deep penetration.
Try
The receiving partner can go all out on the pleasure trip by introducing a clitoral vibrator or stroker (depending on genitalia) to enjoy a double whammy of internal and external stimulation.
How to make it even better
Both or one partner could indulge in some fulfilling anal sensations (depending on the type of penetration) by wearing a butt plug.
Not the position for you?
We're working to make sure that everyone is represented on our website, regardless of who you love, so we'll be using a variety of gender depictions in our Position of the Week posts. This will include straight, gay, lesbian, and gender neutral couples, but all positions will have details in the description of how to make them work for your own relationship dynamic.