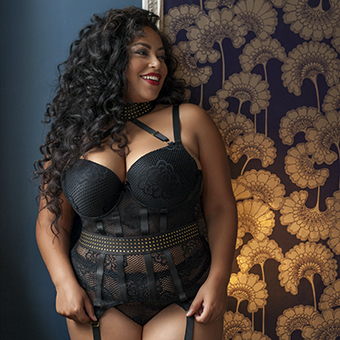 One of the biggest misconceptions that people have about lingerie is that you need a certain type of body for it.
In the past, I was definitely guilty of thinking I needed to look like a Victoria's Secret Angel to even think about rocking a corset or suspenders.
But – newsflash – this is total B.S.
It's 2018, and time to stop believing that you can only wear sexy lingerie if you're a certain size with no cellulite or stretch marks.
Lingerie is for everyone, whatever your appearance or gender identity.
In fact, wearing lingerie can make you more confident.
'How?' you ask.
Well, here's my roundup of the 5 ways that wearing lingerie can give you the confidence boost that you deserve both in the bedroom and outside of it.