What is BDSM and Sadomasochism?
Have you ever found yourself wondering "What does BDSM mean?" or perhaps you've been thinking "what is sadomasochism?" You've come to the right place.
BDSM is an all-inclusive term given to any sexual behavior that might be considered 'kinky' - think, pain, physical restraint and servitude.
While these things may be frowned upon in non-sexual scenarios, these practices form the basis of BDSM. Spanking, whipping, tying, binding, scratching - whatever you fancy trying - can all be explored in the world of BDSM. Combined with consent and safety measures, these acts produce mutual satisfaction and excitement for those involved.
So, if you want to learn what BDSM actually stands for, read our guide to BDSM and sadomasochism and bring out your kinky side.
What does BDSM stand for?
The term BDSM can be split up three ways, with the letters representing six different 'acts':
Bondage and Discipline

Domination and Submission

Sadism and Masochism (although Sadism and Masochism are separate preferences, they are related and are often referred to collectively as sadomasochism)
These aspects compliment each other but can also be enjoyed on their own or in other combinations - the choice is yours.
So, now you know what each letter stands for, but what does bdsm mean?
Well, let's break things down even further.
Bondage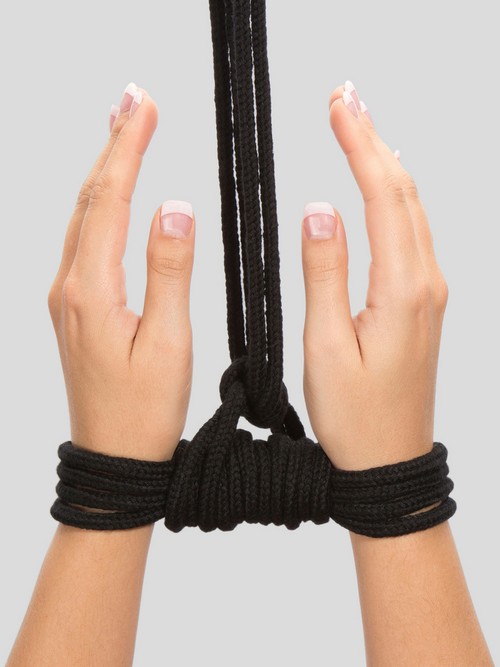 If you've ever wondered to yourself, "what is BDSM?", you'll probably picture someone being tied up (thanks, Fifty Shades). Well, this is bondage.
To get really technical, bondage is the act of being physically restrained, or physically restraining someone else, using specific equipment like rope and tape.
While it may have a kinky rep, many people unknowingly indulge in a little bondage when they playfully use those furry handcuffs that their friends have bought them as a joke - and a lot of people enjoy the experience too!
One of the reasons why bondage is among the most popular of all BDSM activities is because it provides your partner with that feeling of helplessness and you with a feeling of being masterful, and vice versa. The knowledge that you can do what you like to your partner (within reason!) for your pleasure or for theirs, controlling each and every orgasmic shudder, is extremely satisfying.
For others, simply the feeling of being tied up, the feeling of constriction and writhing against constraints in a sexual scenario, is incredibly thrilling.
If you're looking for something to help be present and in the moment, bondage is excellent for teaching you to slow down and enjoy what your partner is doing. After all, if you're the one tied up you have no choice but to lie back and relish the experience.
Discipline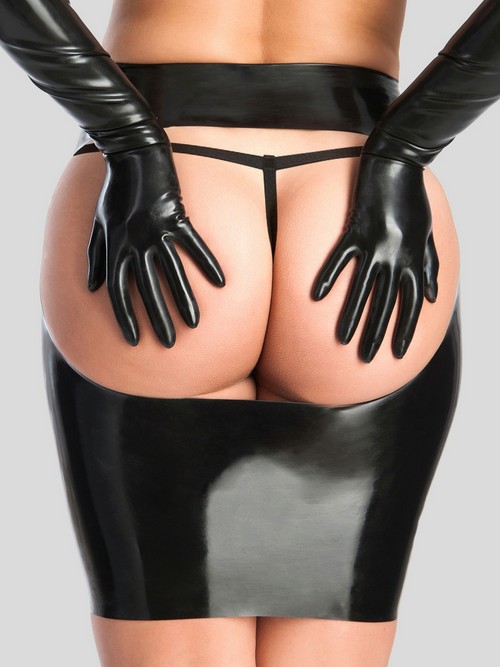 The act of discipline occurs when the submissive or 'bottom' in the relationship requires attention to rectify behaviour that could be considered to be breaking preset rules.
These rules are set out before any activities occur and are agreed by both partners. Rules can be as light-hearted as 'washing up must be done before any naughtiness can occur' or as strict as 'thou shalt not orgasm'.
If you've ever enjoyed the sensation of a firm slap on the bottom or you're keen to fulfil your school master fantasies, chances are that you might like a little bit of discipline.
Roleplay is a great way to explore discipline play for those new to BDSM. Why not try a scene where you give your naughty nurse a few disciplining spanks with a paddle each time they accidentally drop the 'medical equipment' on the floor?
You can take your discipline play to the next level by experimenting with physical (such as caning) as well as the psychological (humiliation or verbal flagellation) punishments. Just remember to agree on a safe word with your partner beforehand.
Domination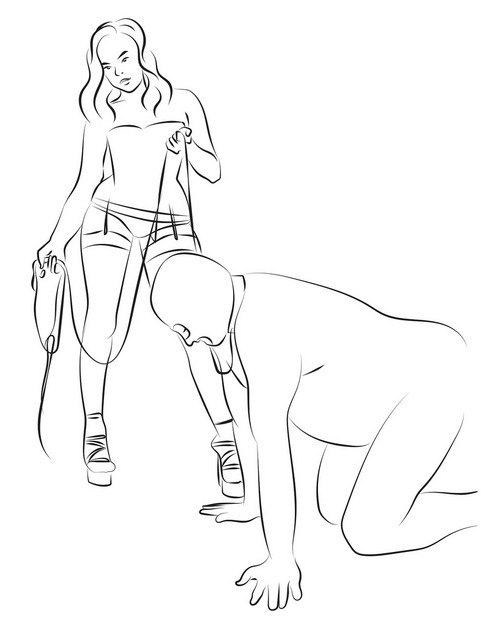 So, we know there's only one D in BDSM, but you can't forget about good, old-fashioned domination.
While discipline and domination might seem similar, they can be quite different in practice - Discipline specifically involves an element of punishment, but domination can be defined simply as a series of behaviours, customs and rituals that allow the exercising of control and power over others.
You may not even realise it, but in most relationships there will be a 'dominant' partner and a 'submissive' partner. Domination play allows you to explore these roles inside and outside the bedroom.
Many people like to exercise their dominant side in the bedroom, using discipline and bondage to control their partner's sexual experience. If you want to try this, you could experiment with the stop-start technique to control your partner's orgasms - keep slowing things down until you decide they can climax.
Others like to express their dominance in everyday life, bringing it into every aspect of their relationship. If you enjoy the feeling of sexual control, you might also enjoy expressing your dominance outside the bedroom with acts such as getting your sub to perform certain chores and activities around the house or requiring them to wear a collar or name-tag.
Submission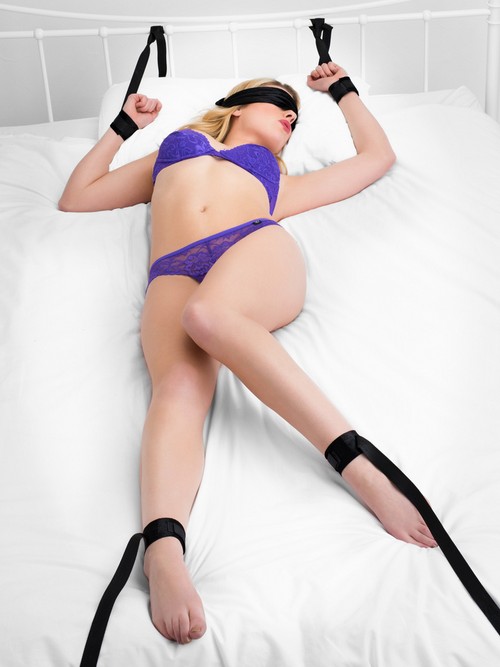 The opposite of dominance, submission is a state of compliance that comes from submitting to another.
Domination and submission go hand-in-hand, with the submissive partner being required to perform as the dominant asks. If not, they risk being disciplined in any way that the dom sees fit. How exciting!
In the bedroom, submissives may enjoy having control taken away during sex. Great ways to play with this include using a ball gag, which will prevent them from speaking, or by using wrist and ankle restraints, to stop them from touching themselves or the dominant partner. This type of power exchange can be very sexually fulfilling and emotionally rewarding.
Just like doms, many subs extend this submissiveness to become part of their everyday lifestyle, allowing their partner to be the keyholder to their chastity belt or taking on the role of a servant around the house.
Sadism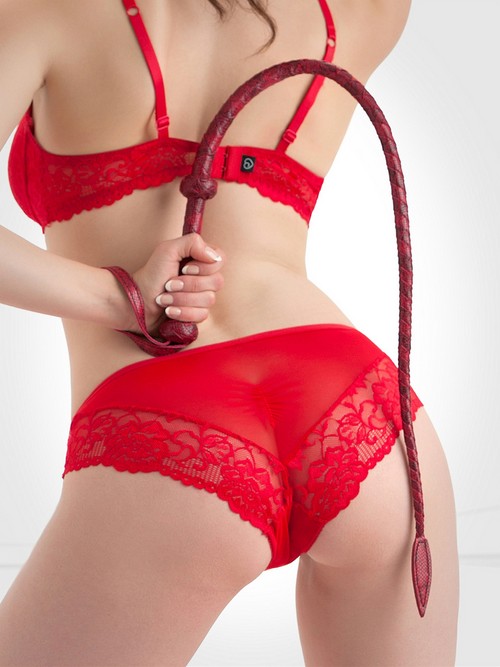 So we've covered the first four 'acts'. Now it's time to go into S and M meanings.
Sadism is the practice of getting sexual gratification from inflicting pain on others. It used to be considered a 'dirty' word due to its connotations with criminals and morally corrupt characters in television and film (think Kakihara in Ichi the Killer). However, sadism and masochism are being reclaimed by the BDSM community and shown to be a good thing.
Sadists enjoy inflicting pain on their partner through physical punishment or humiliation. The sexual element often comes from the feeling of performing these acts and the power involved, as well as the look of a lover's body when rosy red from a good spanking!
If you want to experiment with sadism, have a go at using toys like whips or floggers on your partner. If you want to take things a little further, nipple clamps or pinwheels can also be great for pain play.
As with all BDSM practices, this should always be consensual with the understanding that it will provide some sort of sexual pleasure to one or both parties.
Masochism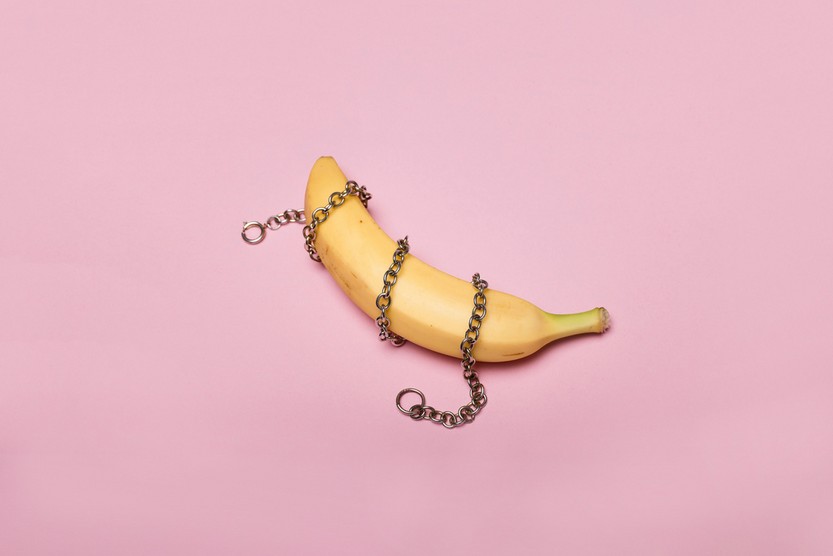 Masochism is essentially the opposite of sadism and is the principle of getting sexual enjoyment and satisfaction from being in pain.
Masochists relish having pain inflicted on them by themselves or a dominant/sadistic partner, often leading to sexual gratification or even orgasm.
Many masochists enjoy pain play as it releases a high amount of endorphins, creating a sense of well-being or a 'natural high'. Sessions of whipping or humiliation can also feel quite cathartic for masochists, leaving them relaxed and purged of stress.
A good way to explore your masochistic side is to invest in some clamps and weights that you can use alone or with a partner. The pinching effect can be incredibly erotic and the pull of the weights will provide a sensual burn that you can't acheive with anything else!
Video: What is BDSM?
If you're still a bit confused about the different BDSM meanings and letters, watch this video guide with sexpert Jess Wilde to make knowing your Bs from your Ds as simple as A-B-C!
BDSM Safety Tips
Whether you want to explore submission or sadism, the most important thing to remember during any BDSM activity is that it should all be safe, sane and consensual.
Here are our top tips for making sure you get the most out of your kinky experience while staying safe:
Agree on a safe word and a safe action with your partner before play. This should be something you can say/do at any time to halt the fun and games if it gets too much for you.

If your partner isn't interested, then don't force the issue. BDSM should only be practiced when both partners are willing and comfortable.

If there's more than one person involved in the naughty activities, make sure that everyone is aware of what is going to happen. Group situations can be scary when everyone else seems to know what they're doing!

Discuss your rules and boundaries before anything starts. These guidelines should be agreed by everyone involved and can even be put down in writing to make things clearer. You can even take inspo from 50 shades' Ana and Christian's contract.

BDSM and painkillers or alcohol do not mix! Using these substances can numb the pain, blurring your limits and making you more susceptible to injury.
Our final tip is to have fun with it. Remember, sex should be enjoyable for everyone involved, so relax, get kinky and stay safe!
Our top BDSM Toy Recommendations