How to Choose Lingerie for Your Body Shape
Looking to buy some sexy new lingerie but not sure where to start? Don't worry! We're here to help.
When looking for lingerie, a lot of people start by wondering about the best lingerie for curvy women or sexy lingerie for short women, but your height and curvaceousness aren't as important as the shape of your bust, waist, and butt in relation to each other.
Stand in front of a mirror in just your underwear (preferably the underwear that fits you the best). Make sure your back is straight, your shoulders are back and you're standing face on. Take a look at your body and analyse its shape.
You will probably fall into one of the four main body shapes outlined below and from there you can see which underwear we recommend for your shape.
The Hourglass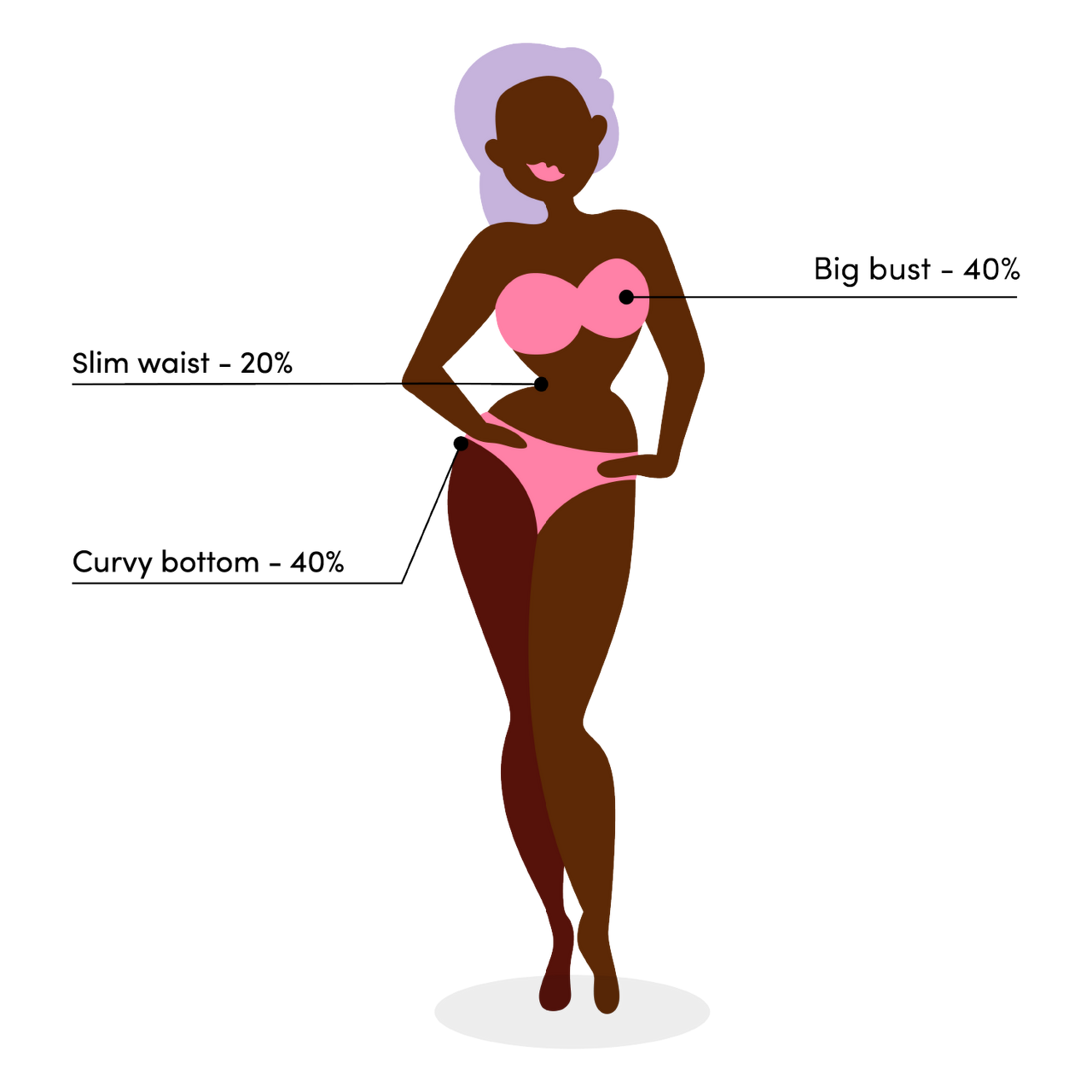 Hourglass shapes have a lot to show off, especially their narrow waist, so underwear to make you feel as bombastic as you look is simply a must.
Hourglass Body Shape Features:
Big bust - 40%
Small waist - 20%
Bootylicious butt - 40%
What is the best lingerie for hourglass shape figures?
Aim for basques and corsets: basically, anything that squeezes in along that slim waist of yours. These flattering pieces of lingerie help to boost your breasts and attract the eye to your butt with shapely designs that follow your curves.
For maximum eye-catching effect, finish off your look with your favourite ruffled undies and leg-lengthening stockings.
Check out our selection of Basques and Corsets for Hourglass figures
The Triangle/Pear Shaped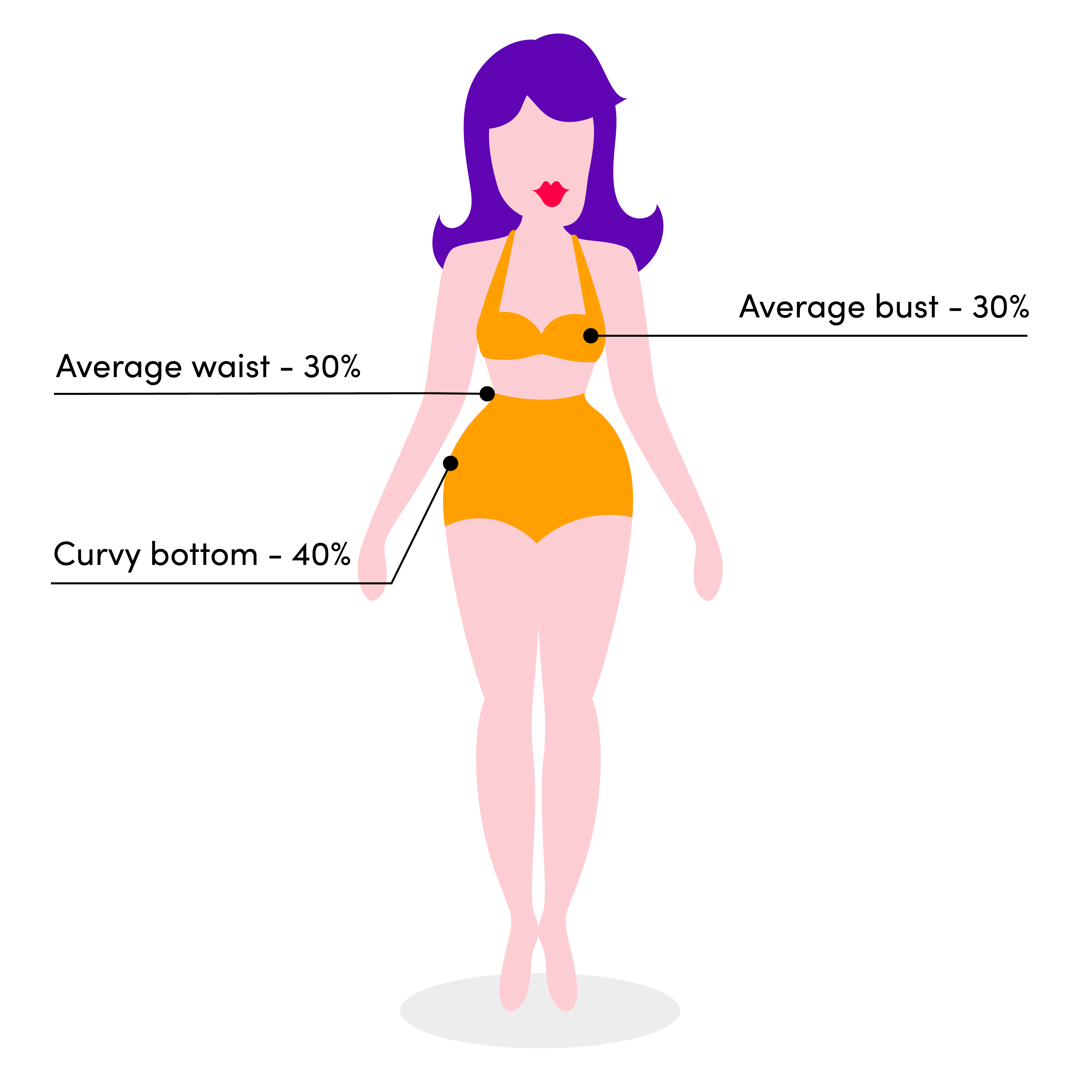 If you've got the junk in your trunk or your fave feature is your killer badonkadonk, you might be Triangle shaped.
Triangle Body Shape Features:
Average bust - 30%
Average waist - 30%
Curvy bottom - 40%
What is the best lingerie for triangle shape figures?
Definitely check out babydolls or chemises, which add cleavage and curves to your upper body but highlight your enviable derrière by skimming over it with touchably sensual material.
If you're someone who's a little self-conscious of your hips or thighs, the different lengths of babydolls and chemises give you the power to cover up anything you may want to hide.
The Inverted Triangle/Apple Shaped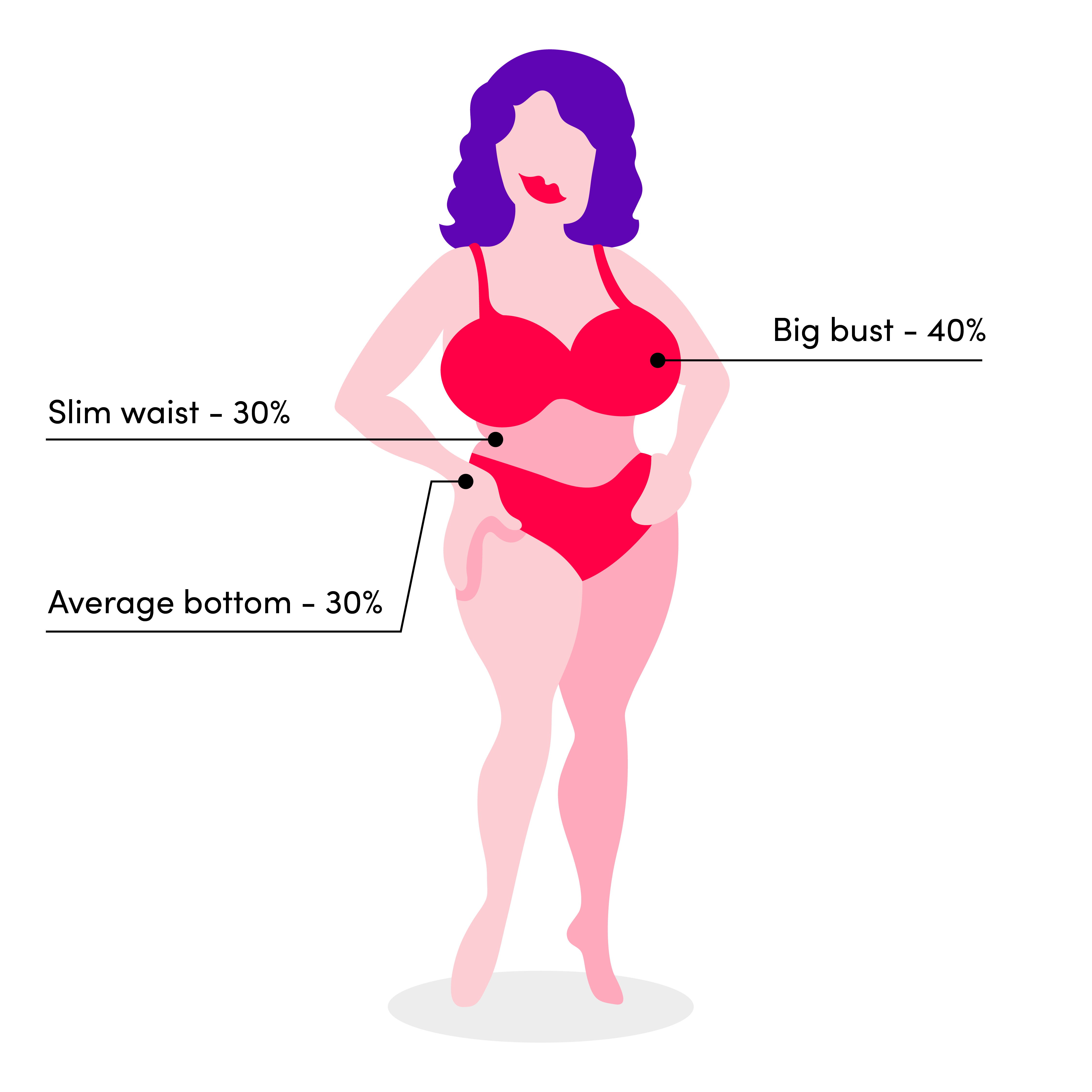 People have been known to spend thousands trying to achieve the Inverted Triangle look, so show off that bountiful bust!
Inverted Triangle Body Shape Features:
Big bust - 40%
Slim waist - 30%
Average bottom - 30%
What is the best lingerie for inverted triangle shape figures?
Check out bra sets for flattering your coveted Inverted Triangle. You can choose styles with plenty of support and emphasis on your body's natural curve.
Bra sets tend to include a range of matching underwear to achieve your perfect outfit. If you love to show off your butt, try a matching thong, but if you want to keep all the attention up top, wear matching panties instead.
The Column/Athletic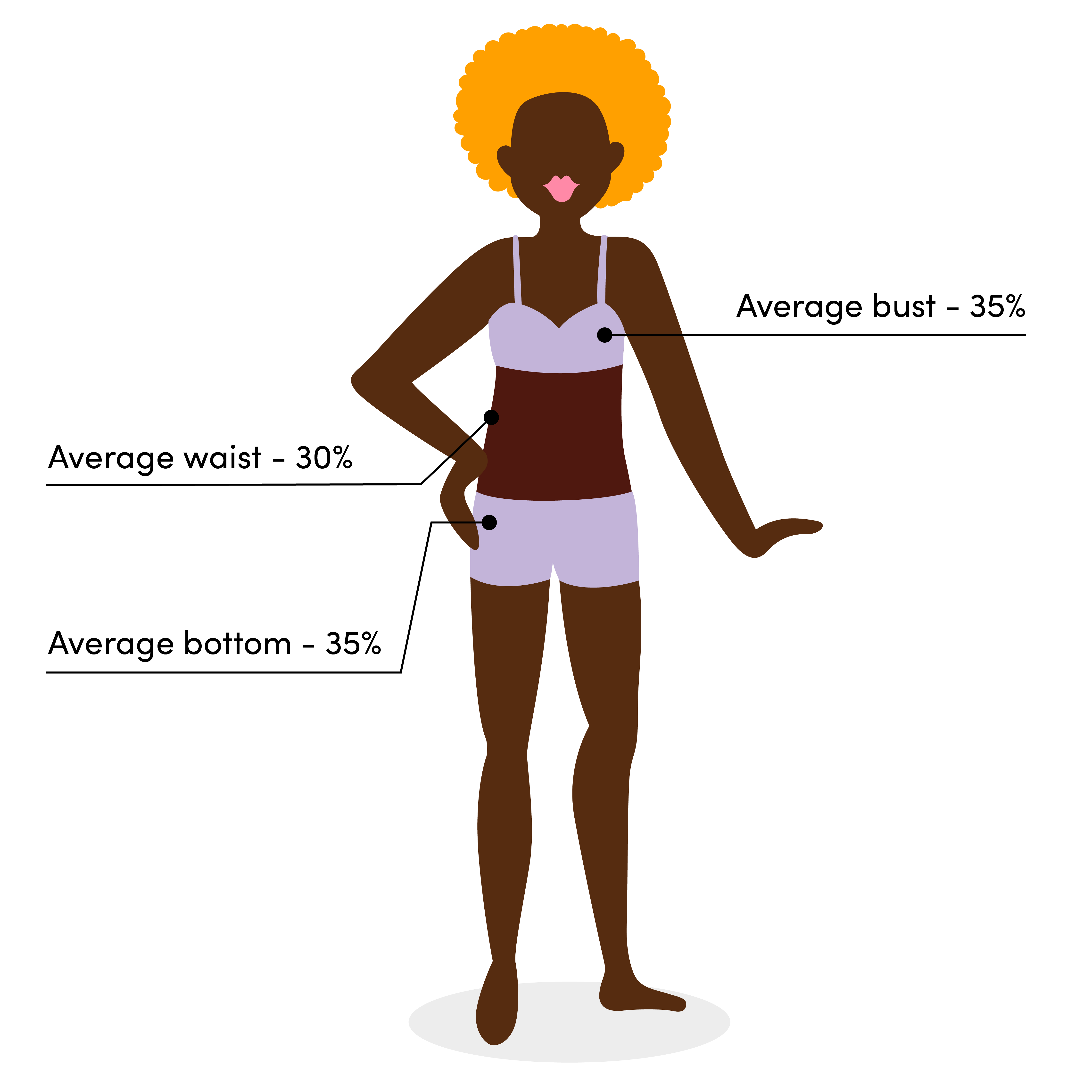 That svelte bod of yours is incredibly desirable and, when it comes to lingerie, incredibly versatile.
Column Body Shape Features:
Average bust - 35%
Average waist - 30%
Average bottom - 35%
What is the best lingerie for column shape figures?
Almost anything that clings to your body will help create some serious curves where there may not have been any before! Basques and corsets are one option for this.
Bodies are also a superb choice for column figures. These tend to feature design elements like belts, cut-outs and piping that break up your body and emphasise each individual part: your gorgeous long body, your cute booty and your pert boobs!
Recommended Sexy Lingerie Products
More Sexy Lingerie advice
More Sexual Happiness Advice
You can never know enough about sex, right? Why not join us on our sexploration journey? Stay up to date with the latest advice on our blog, the Lovehoney forum and the weekly Sexual Happiness podcast.