Beginner's Guide to Anal Beads
Much-loved for their pleasurable 'pop' sensations, anal beads are a staple of any butt-friendly toy box.
Anal beads are a great way to slowly and gently experience anal play. Most anal beads start small and increase in girth the more length you insert, which gives your body time to adjust to the size. Smooth and spherical, anal beads are easy to insert and non-intimidating.
With their graduated shape, smooth spheres, and ergonomic, easy-to-use design, using anal beads gives you a 'filled-up' feeling that many people find incredibly pleasurable, and can turn a regular orgasm into an earth-shattering experience.
Video: How to use Anal Beads | Anal Beads 101
Video: Jess and Annabelle give you the 101 on anal beads
How to Use Anal Beads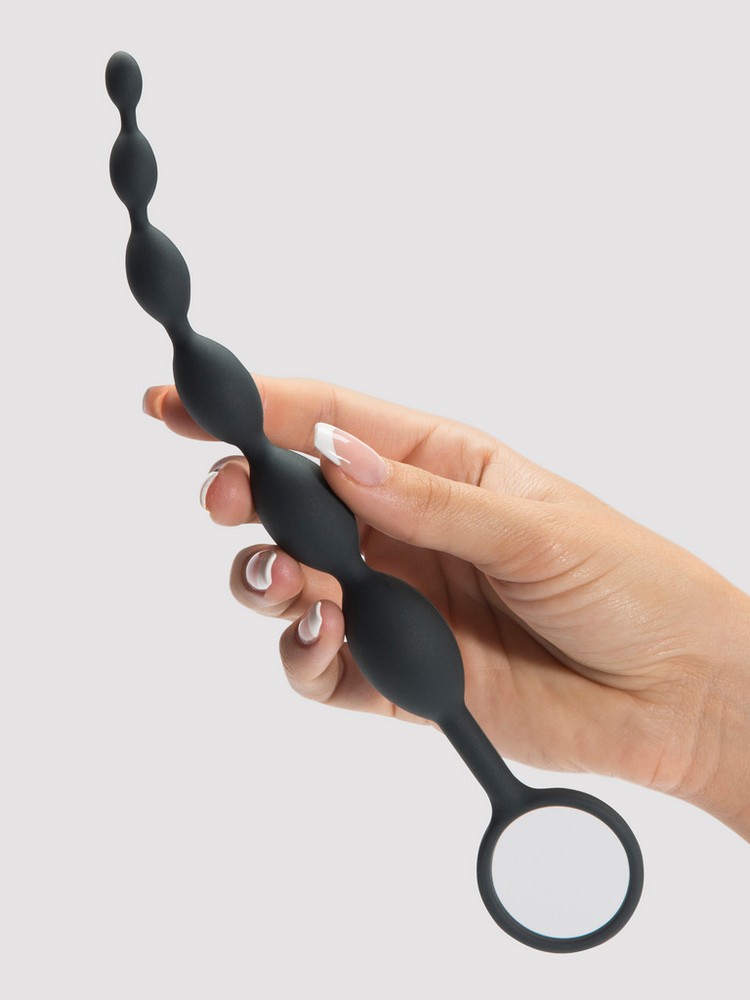 If you're wondering how to insert anal beads, don't worry, it's simple. But there are some tips we'd recommend before, during, and after use:
Use lube: before you begin, lubricate the anal beads and your butt with a thick anal lubricant and position yourself comfortably.
Warm-up: You might find using anal beads more relaxing if you're already aroused, so you may want to tease yourself or engage in a bit of foreplay before getting down to it.
Start pushing: begin pushing just the first bead or two inside you and getting used to the sensation of gentle anal penetration.
Go for more: when you feel ready, insert more, using one hand to push the beads in and the other hand to keep your anus spread.
Feel full: once you reach the final bead, you should be feeling full and satisfyingly stretched.
Slowly pull out: at the point of orgasm, either during masturbation or sex, slowly pull the beads out and experience some super-pleasurable sensations.
Safety first
Make sure you choose beads with a ring loop or a flared base, for ease of removal and peace of mind. If your anal beads don't have this pull ring, make sure you leave at least two beads outside your body for easy removal.
Which Anal Beads should I choose?
If you're a first-timer, the best anal beads for beginners are probably a set of flexible beads that start small, with a very gradual increase so you can get used to the sensations slowly.
If you want to add extra oomph to your anal play, try a set of vibrating anal beads like the Lovehoney BASICS Vibrating Anal Beads or the Lovehoney Smooth Mover 10 Function Beaded Anal Vibrator. Many people find that the vibrations create sensations similar to analingus or rimming.
Take a look at our selection of the best anal beads below.
More Sexual Happiness Advice
You can never know enough about sex, right? Why not join us on our sexploration journey? Stay up to date with the latest advice on our blog, the Lovehoney forum and the weekly Sexual Happiness podcast.