How to Use a G-Spot Vibrator
We've got all the tips for how to use a G-spot vibe, find your G-spot and find the best G-spot vibrator for you.
While plenty of people regularly enjoy clitoral orgasms, for some, having a G-spot orgasm is about as attainable as witnessing a Bigfoot family playing bingo in Brockville. Well, not anymore: we're taking the G-spot orgasm out of the conspiracy closet and into reality.
Our curved vibes are the G's knees and are designed specifically to stimulate your hard to reach pleasure zones. In this guide we show you how to use a G-spot vibe, find your G-spot and find the best G-spot vibrator for you.
What's all the noise about G-spots?
Curious about G-spot vibrators? Wonder how you can stimulate your G-spot or your partner's?
We can help you discover the joys of G-spot stimulation, and explain how to use a G-spot vibrator. Discover why this hidden erogenous zone can open up new pleasurable possibilities.
G-spot toys come in a range of different shapes and sizes but all are designed to stimulate the nub of sensitive nerve endings called the G-spot. The G-spot is actually part of the clitoral network that is within reach inside the front wall of the vagina.
Usually featuring a slightly curved tip to hit the spot, G-spot vibrators can be used on your own or with a partner. The best G-spot vibrator for you is the one that gets you off, so read on to explore your options and then find out how to use a G-spot vibrator.
Feel your way
Start by exploring your vagina with your fingers to find exactly where your G-spot lies.
The location of this nub varies from person to person. It might help to feel what your vag wall feels like when not aroused because as the G-spot gets aroused it can protrude a little and become more sensitive, so there's more chance of finding it when you're feeling frisky.
Play with your clit and bring yourself to a climax. Then insert a lube-covered finger or two into your vagina, curling them towards your palm in a come-hither motion once they're a couple of inches inside you.
Can you feel a fleshy, ridged area that feels different from the rest of the walls of your vagina? Bullseye. Welcome to your G-spot.
Start slowly
When using a G-spot vibrator, it's best to start slowly and build up, making sure you're hot and steamy. Slather your G-spot vibrator in water-based lube and slide it in about 2 inches. Press the shaft head or angled tip against your vagina's front wall.
You may want to use a little more pressure than usual or slide your toy from side to side until you hit the right place. When you hit it, trust us you'll know. The spot swells and firms up as it fills with blood - just like your BFF the clit. Now you've found another part of you to fall in love with.
Finding your G-spot with a partner
If it crosses your mind that you've never had a G-spot orgasm with your partner, it could be because of your sex position. The G-spot can be elusive when you're getting down with another person.
Explore some new positions, including G-spot faces like doggie-style, cowgirl and crossed lovers.
And here's a bonus benefit from using your G-spot toy: when you lavish attention on your G-spot, it's possible to experience female ejaculation - or, as they say, squirt.
Female ejaculation is when a woman releases varying amounts of clear fluid from her urethra at the point of orgasm. It can be anything from a small trickle to a full-on gush. Either way, it's a sign that you're having a good time, so it's nothing to worry about. Enjoy your new skill.
Using a G-spot vibrator with a partner
You can use a G-spot toy with your beau in foreplay or during sex.
The Lovehoney G-Slim G-Spot Vibrator is great for foreplay. Unlike a rabbit, this slimline vibe doesn't have vibrating ears for external stimulation, so your partner can lavish your love button by hand or tongue while the vibrator targets your G-spot. Oh yeah.
The We-Vibe Chorus Remote and App Control Rechargeable Couple's Vibrator gives OMG pleasure to both your juicy jewel and your G-spot during penetrative sex, helping bring you to a Big O. This is the best G-spot vibrator for those who love the intimacy of sex with their partner but need some help achieving orgasm while dancing the mattress mambo.
Which vibrator do I go for?
We're always keen to help, so here are some suggestions for the best G-spot vibrator for you.
Lovehoney G-Pleaser Silicone G-Spot Vibrator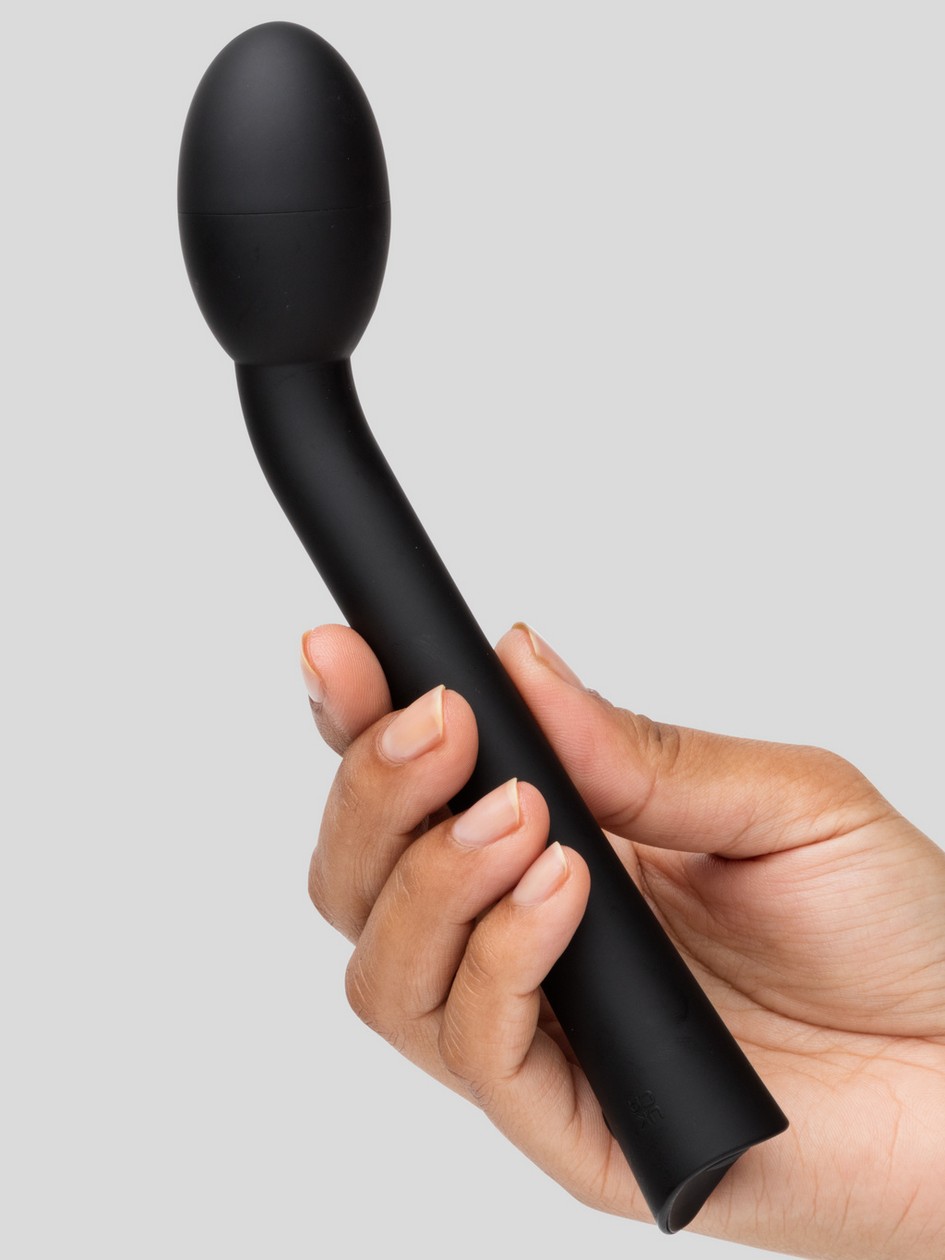 Always begin at the beginning! When you're first exploring the pleasure potency of your G, a slimmer bulb and shaft are the way to go so you can get used to internal stimulation.
Coated in smooth silicone and rechargable to boot, the Lovehoney G-Slim Rechargeable G-Spot Vibrator is an ideal partner on your personal pleasure quest. It'll deliver 7 different vibes functions straight to your G-spot with focus that's sure to have your toes curling.
Happy Rabbit Rechargeable Mini Rabbit Vibrator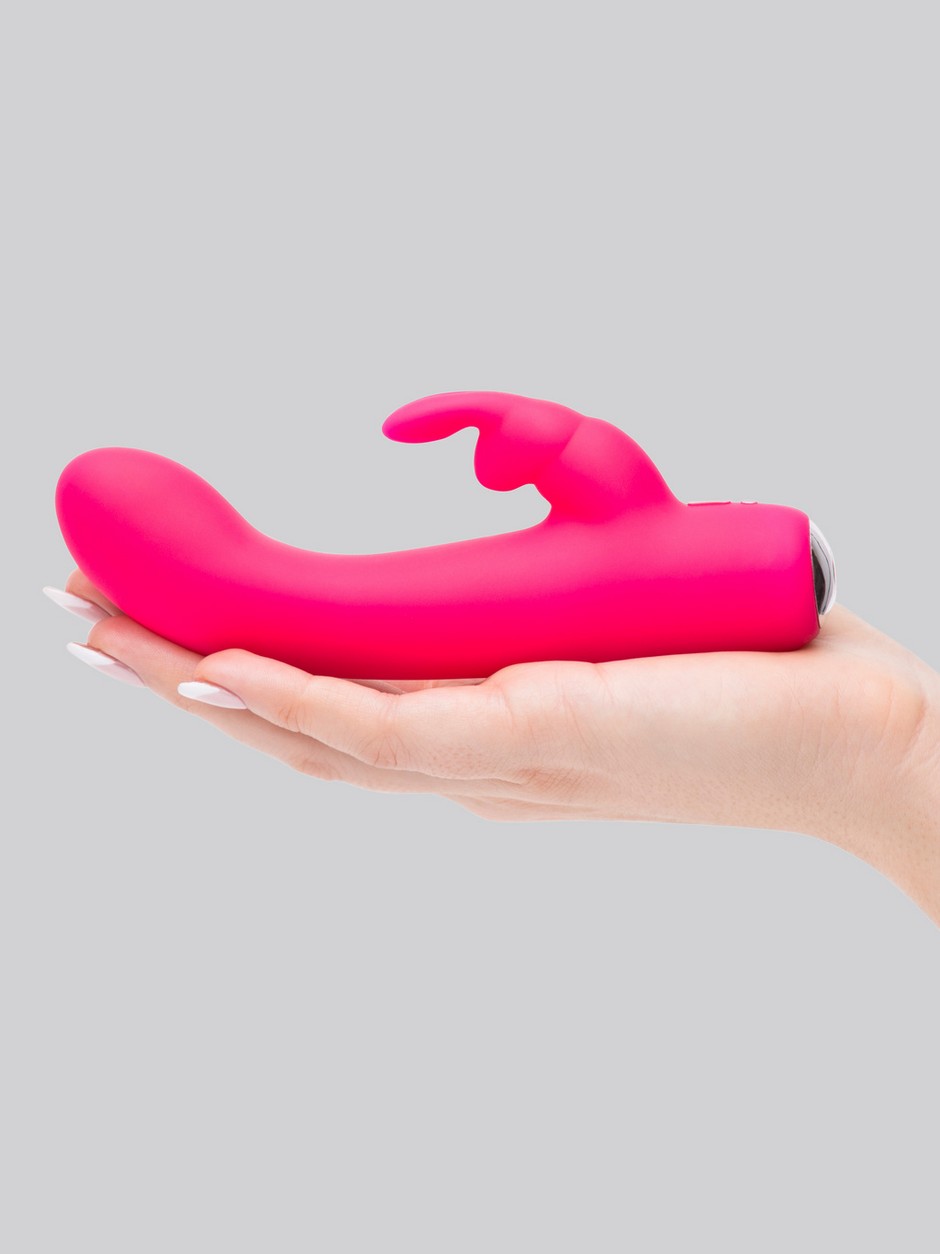 Once you're confident on the G-road, try a G-spot toy with some texture or more vibration speeds and patterns to explore for even more sensual experiences.
The Happy Rabbit Rechargeable Mini Rabbit Vibrator has a curved silicone shaft and powerful vibrations. The curved tip stimulates your G-spot while the rabbit ears go to work on your pretty pistachio. Get ready 'cuz dual sensations on these twin nubs of joy can lead to blended orgasms.
Fifty Shades Freed Lavish Attention Clitoral and G-Spot Vibrator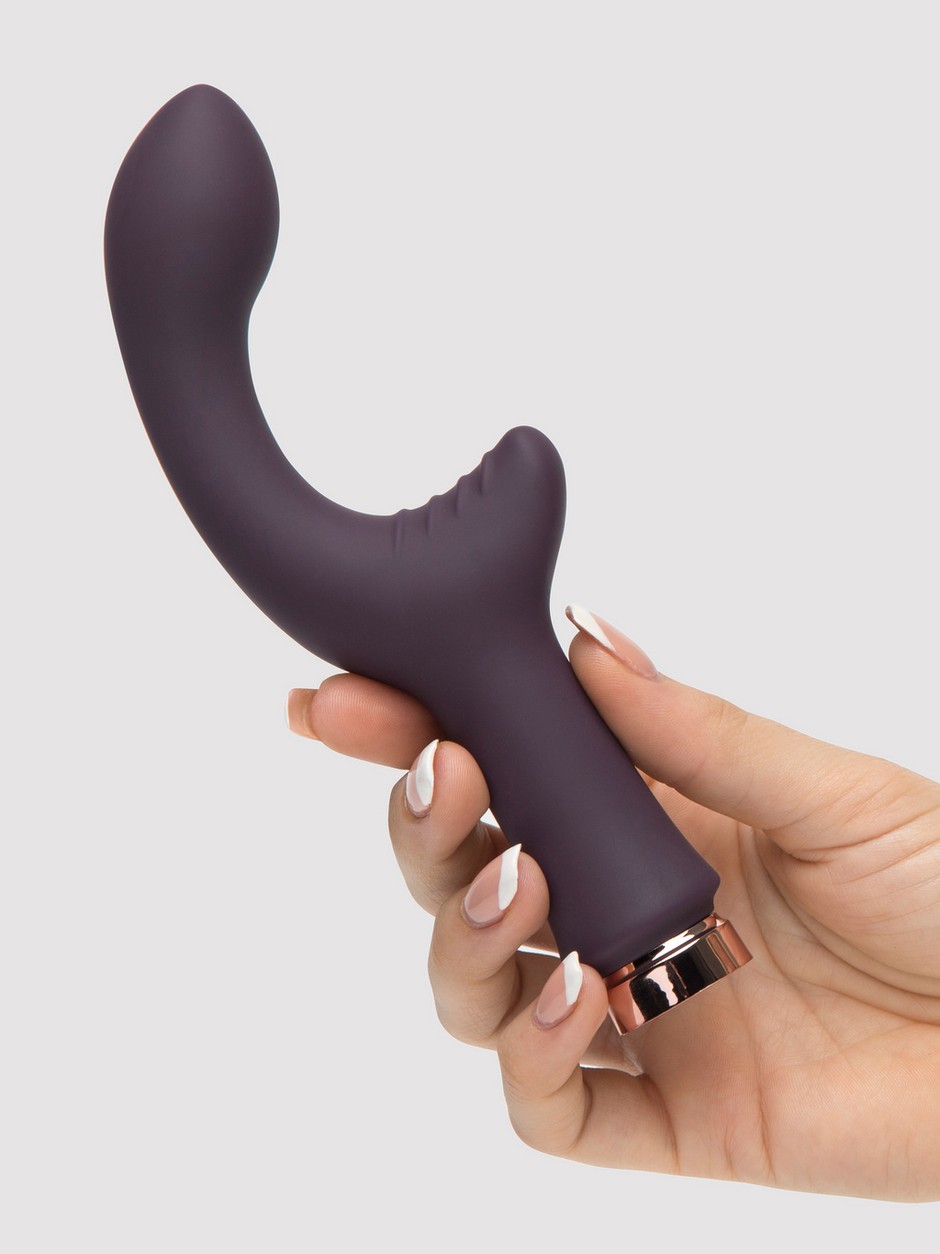 The Fifty Shades Freed Lavish Attention Clitoral and G-Spot Vibrator is one of the most beautiful sex toys we've seen.
It's ultra-soft, slightly flexible and cups the lady cake perfectly. It's like you get a vulva hug that rumbles vibrations into all your right spots. Terrific design that works like a dream.
Use it on your own-some or with your kinky companion. It's rechargeable and will go as long as you do. Note that, with this G-spot toy, the stimulator massages the clit from left to right - not up or down. Just saying.
Mantric Rechargeable G-Spot Vibrator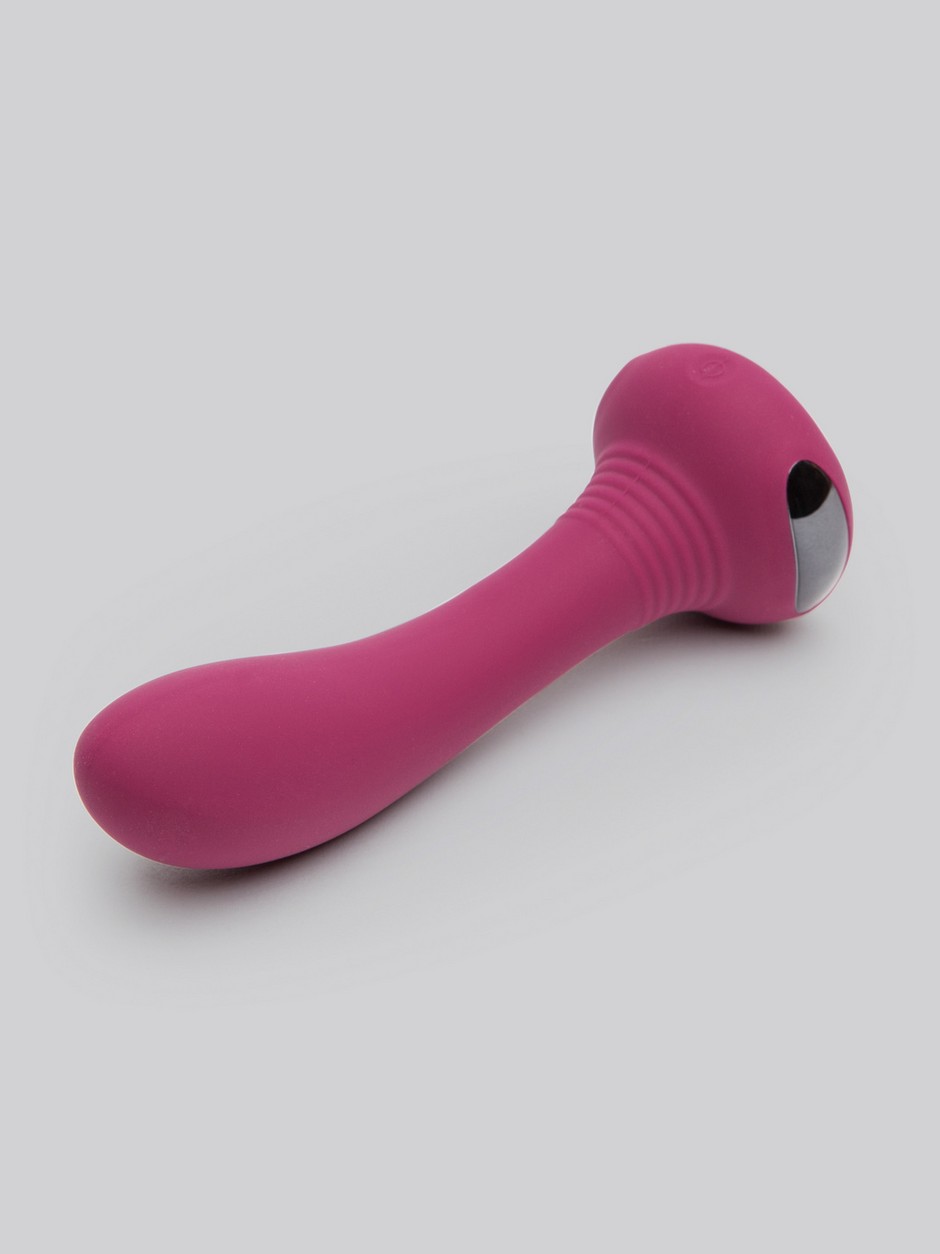 The Mantric Rechargeable G-Spot Vibrator looks a bit like a smooth dong. But it's magic! If you're playing in the dark, you can enjoy the multicoloured LED lights in the base like a disco.
The silicone feels soft and the toy is slightly flexible around the base, which is flared so it can be used for anal play, too. It feels good both inside and around the bod - it can stimulate your paradise slice, inner thighs and nips.
Happy Rabbit G-Spot Rechargeable Rabbit Vibrator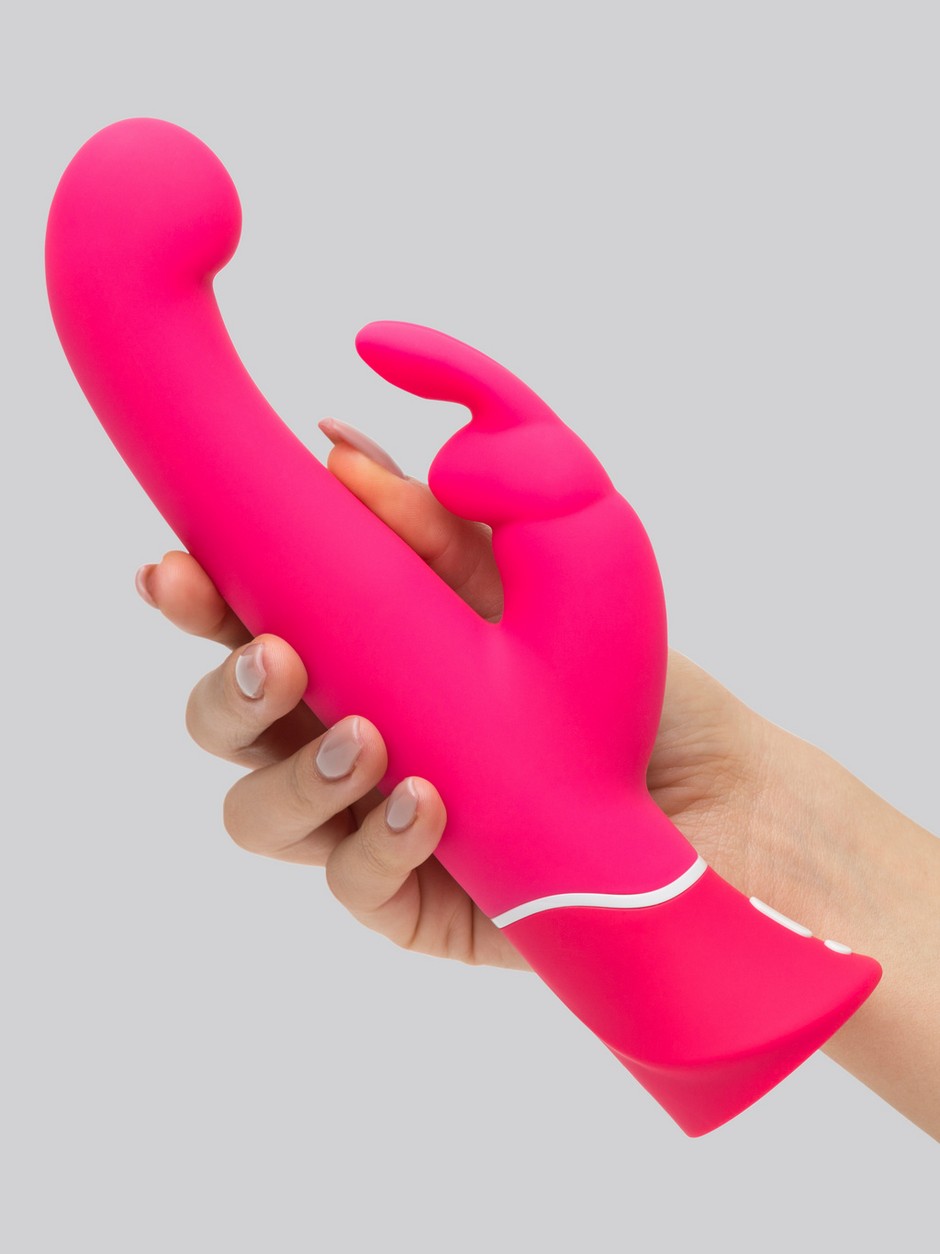 This is the big sister of the Happy Rabbit Rechargeable Mini Rabbit Vibrator. Once you graduaate to the big leagues, you'll want her on your sex team.
Enjoy the super soft silicone and the perfect design. Those firm, velvety ears hug your clit like they were born to be there. It's so good you don't even need to move the G-spot toy once you switch it on.
It's one of the quietest G-spot vibes. With the dual motors, you can customise the speed or pattern thrilling your G-spot separately from the speed you want worshipping your love bud.
That customer-focused design and ability to customise it to what works for you makes the Happy Rabbit G-Spot Rechargeable Rabbit Vibrator the best G-spot vibrator for its many fans.
More top-rated G-spot vibrators
More Sexual Happiness Advice
You can never know enough about sex, right? Join us on our sexploration journey via the thriving Lovehoney forum, our weekly Sexual Happiness podcast and our blog.