How to Use a G-Spot Vibrator
If you thought the G-spot was a myth on par with the likes of Ogopogo and Mugwump, think again.
Let's get some things cleared up: G-spots exist, G-spot orgasms are real, said orgasms are attainable and if you were born with a vulva, you can probably enjoy one.
"Oh no, I've tried, it doesn't work." You protest, but did you have our expert guidance and top-tier curved sex toys on hand back then? No, we didn't think so.
In this guide, we have all the answers to your pressing questions on how to use a G-spot vibrator, how to find your G-spot and how to choose the best G-spot vibe for you.
What is a G-spot anyway?
Contrary to the name, modern research indicates the G-spot is less of a single spot and more of a whole G-area. This goes a long way to explaining why the G-spot can be so hard to pinpoint and why its location varies from person to person. But as far as we're concerned, bigger is better and more pleasure is more pleasure. For the sake of simplicity, though, we'll continue to refer to the area as the G-spot.
We'll help you discover how to stimulate your G-spot (or your partner's) using toys and fingers. A whole new erogenous zone will soon be within your reach!
G-spot vibrators are a super way to start seeking out the nerve-ending-packed area - the G-spot area is actually part of the clitoral network and is located just inside the front wall of the vagina. The best G-spot vibrator for you is the one that gets you to orgasm, so read further to learn how to use a G-spot vibrator best.
Focus on feeling
The first step is feeling your way to your G-spot. The easiest way to do this is with your fingers.
The location of the internal area that feels best when stimulated varies from person to person, and it can be helpful to familiarise yourself with how your vaginal walls feel BEFORE arousal so you can better identify how they feel different when you're turned on.
But when it's time to really G-spot seek, the easiest way is to get yourself going first, so start by fingering yourself to a clitoral orgasm. Afterwards, insert a lube-covered finger on two and curl them towards your palm in a sort of 'come-hither' motion.
Got a fleshy, ridged area that feels a bit different from the walls of the vagina around it? Boom. That's the G-spot.
Start slowly
Now that you know where to aim, it's time to bring your vibe into the mix. As with many things sexual, it's better to start slow and build up towards more direct stimulation. Already being aroused is a surefire way to make G-spot seeking easier; it'll increase your natural lubrication, encourage your G-spot to feel good when stimulated and frankly put you well on your way to orgasming anyway.
Coat the head of your G-spot vibrator with water-based lube and slide it inside your vagina, about 2 inches deep, then press the shaft's head or angled tip against the front wall of your vagina. Basically, aim for the G-spot you've already found with your fingers and give it a little pressure with your vibe. You'll definitely know when you've got the angle right.
Just like the clitoris, the G-spot area swells and firms up as it fills with blood during arousal. When you hit the point of no return, the orgasm should be strong and satisfying. As a bonus, you might be interested to know that lavishing attention on your G-spot may result in squirting or female ejaculation.
Actually, G-spots and squirting go hand-in-hand and we have a whole guide on squirting in case you're curious what nifty things your G-spot can do.
Finding your G-spot with a partner
The G-spot can be a slippery, elusive thing, but you've been able to find it thanks to our advice, and now you're hoping to share it with your partner. Great!
Sex positions that make it easier to achieve G-spot stimulation include doggy style positions like pleasure plunge), sofa surfer, crossed lovers and hot seat.
Check out even more G-spot satisfying sex positions over here.
Using a G-spot vibrator with a partner
It's as easy as handing them your toy and asking them to dive in.
In particular, the Lovehoney G-Slim G-Spot Vibrator has a long shaft and firm bulb that makes massaging your G-spot super easy. It doesn't have external ears for clitoral stimulation, so ask your lover to treat your clit to oral or fingering while the vibe works on your internal hotspot.
And may we introduce the fantastic We-Vibe Chorus Remote and App Control Rechargeable Couple's Vibrator? This wearable vibe fits inside the wearer's vagina and provides both G-spot and clitoral stimulation, but get this - it's wearable during penetrative sex. That means your partner can also enjoy the benefit of its sweet vibes while you're getting down. Aww yeah.
Which vibrator do I go for?
Still not sure which G-spot vibe to go for? No worries, we've got you covered.
Lovehoney G-Pleaser Silicone G-Spot Vibrator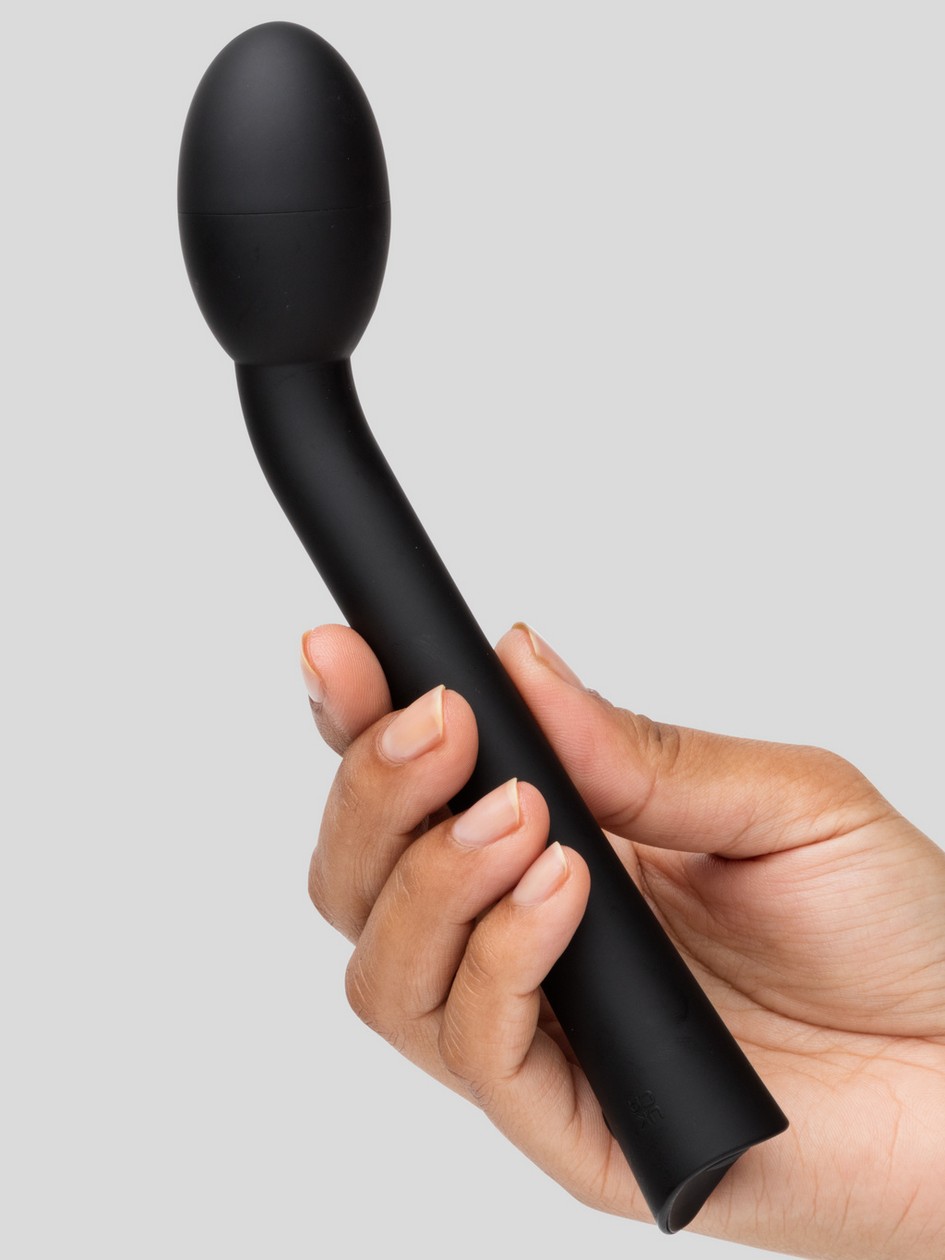 Always begin at the beginning! When you're first exploring the pleasure potency of your G, a slimmer bulb and shaft are the way to go so you can get used to internal stimulation.
Coated in smooth silicone and rechargable to boot, the Lovehoney G-Slim Rechargeable G-Spot Vibrator is an ideal partner on your personal pleasure quest. It'll deliver 7 different vibes functions straight to your G-spot with focus that's sure to have your toes curling.
Happy Rabbit Rechargeable Mini Rabbit Vibrator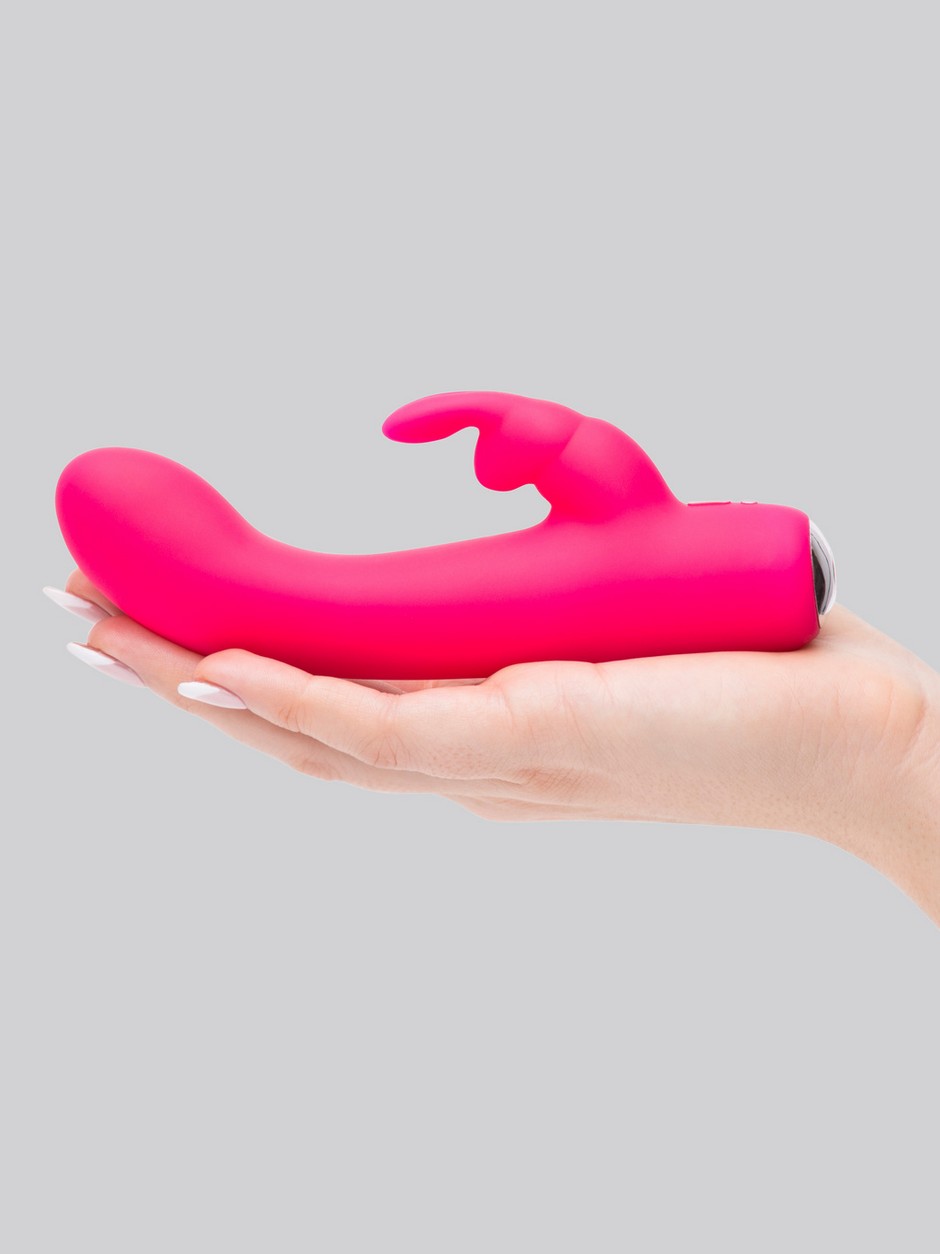 Once your relationship with your G-spot is confidently established, upgrade to a toy with more vibration speeds and patterns to explore.
The Happy Rabbit Rechargeable Mini Rabbit Vibrator is a small, newbie-friendly rabbit vibrator that nontheless packs a super pleasurable punch. With ears teasing your clit and the shaft stimulating your G-spot, it's may be only a matter of time before you discover the joy of a blended orgasms.
Lovehoney G-Tickler Clitoral and G-Spot Vibrator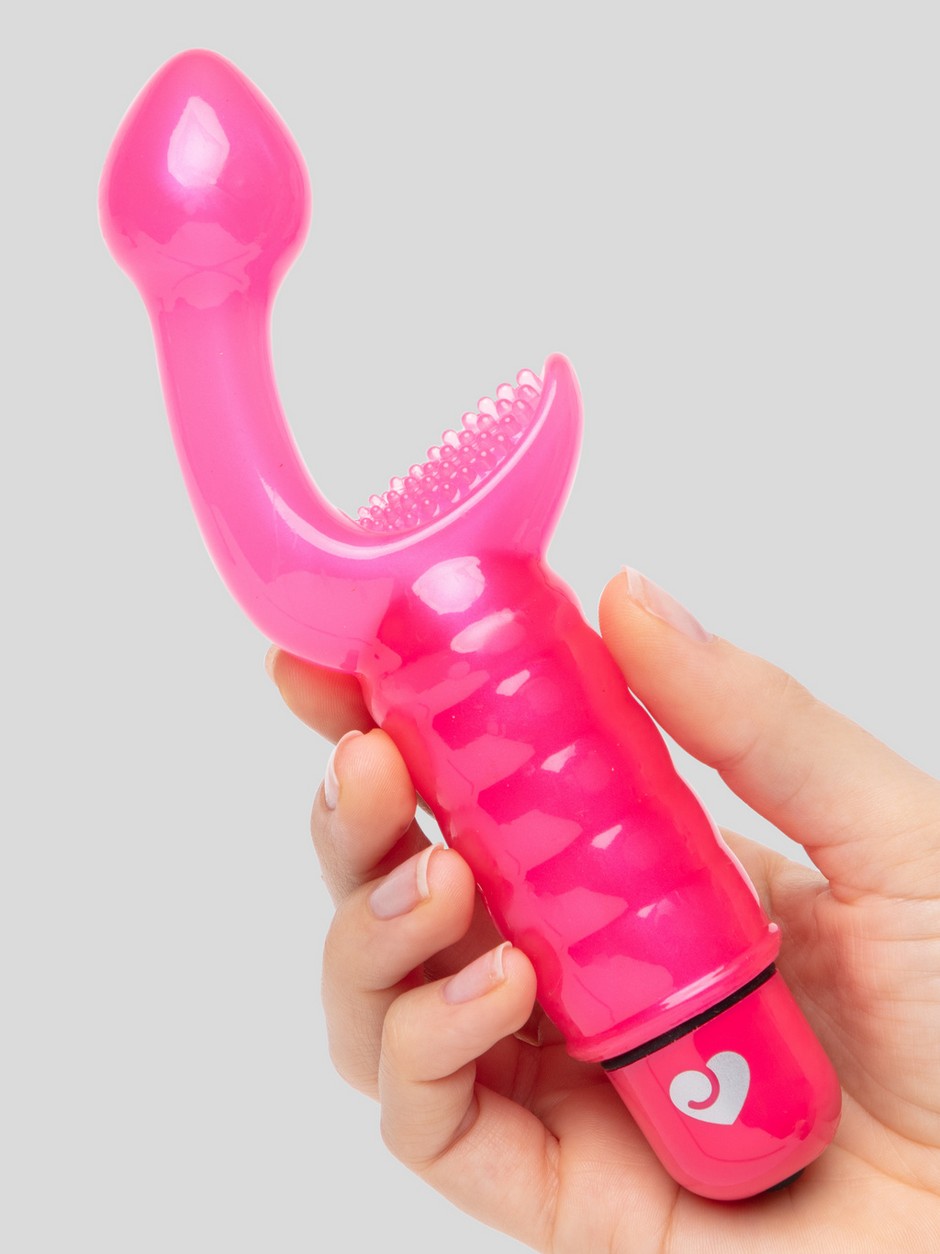 Did someone say texture?
Meet the Lovehoney G-Tickler Clitoral and G-Spot Vibrator, a battery-powered G-spot with with a soft-feel shaft and thrilling textures for your external pleasure zones.
It's been a long-time fave of many a Lovehoney customer. Maybe it's time for it to become one of yours, too.
Mantric Rechargeable G-Spot Vibrator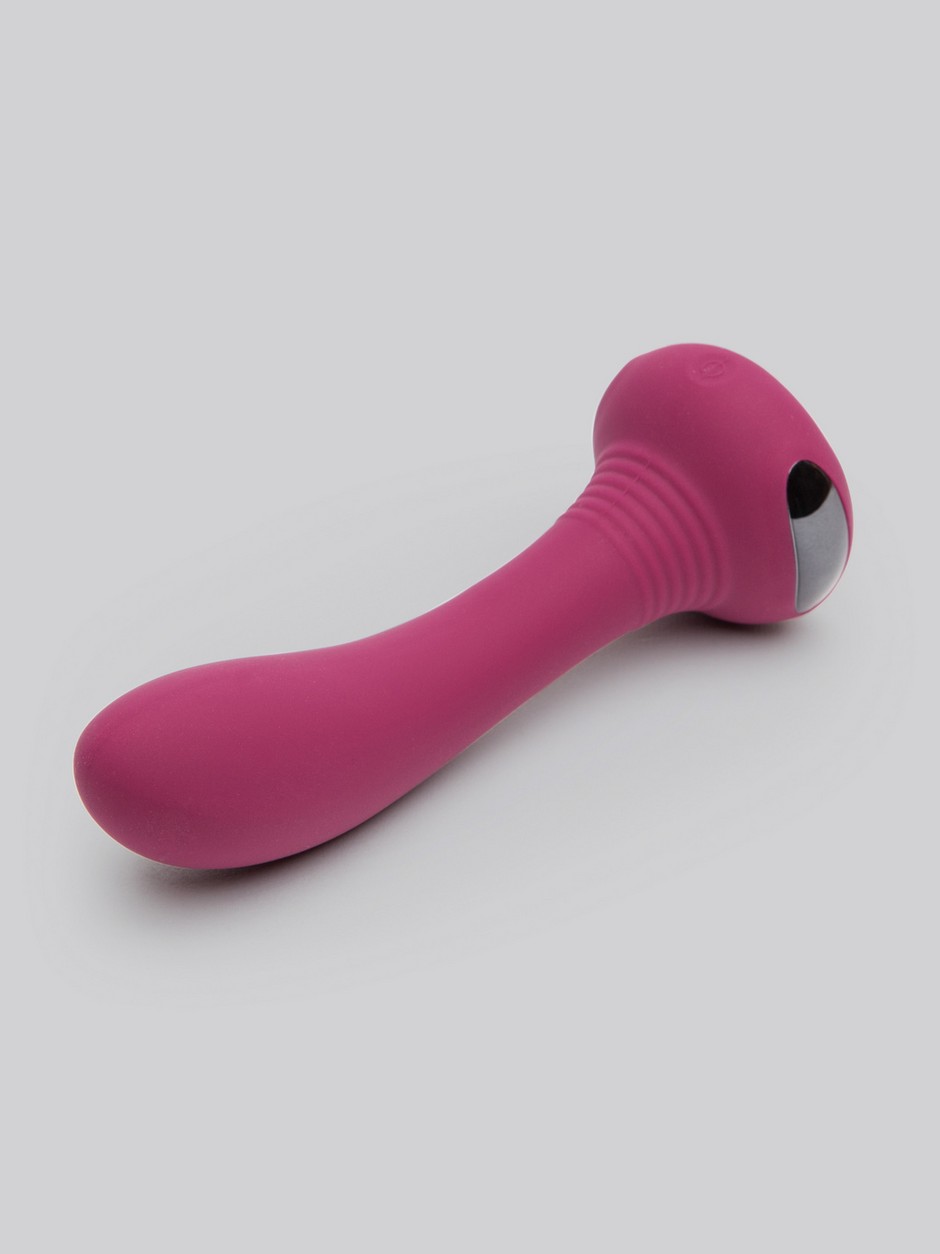 The Mantric Rechargeable G-Spot Vibrator may look a little like a smooth dong. But it's magic! If you're playing in the dark, the multicoloured LED lights in the base help you keep track of which setting you currently have enabled. Much sexier than your typical roller disco.
You can even use this toy for anal play since its base is flared. All in all, it's a great all-rounder vibe with superb G-spot stimulation capabalities and stellar vibes that feel good all over your bod, including your thighs, nips and clit.
Happy Rabbit G-Spot Rechargeable Rabbit Vibrator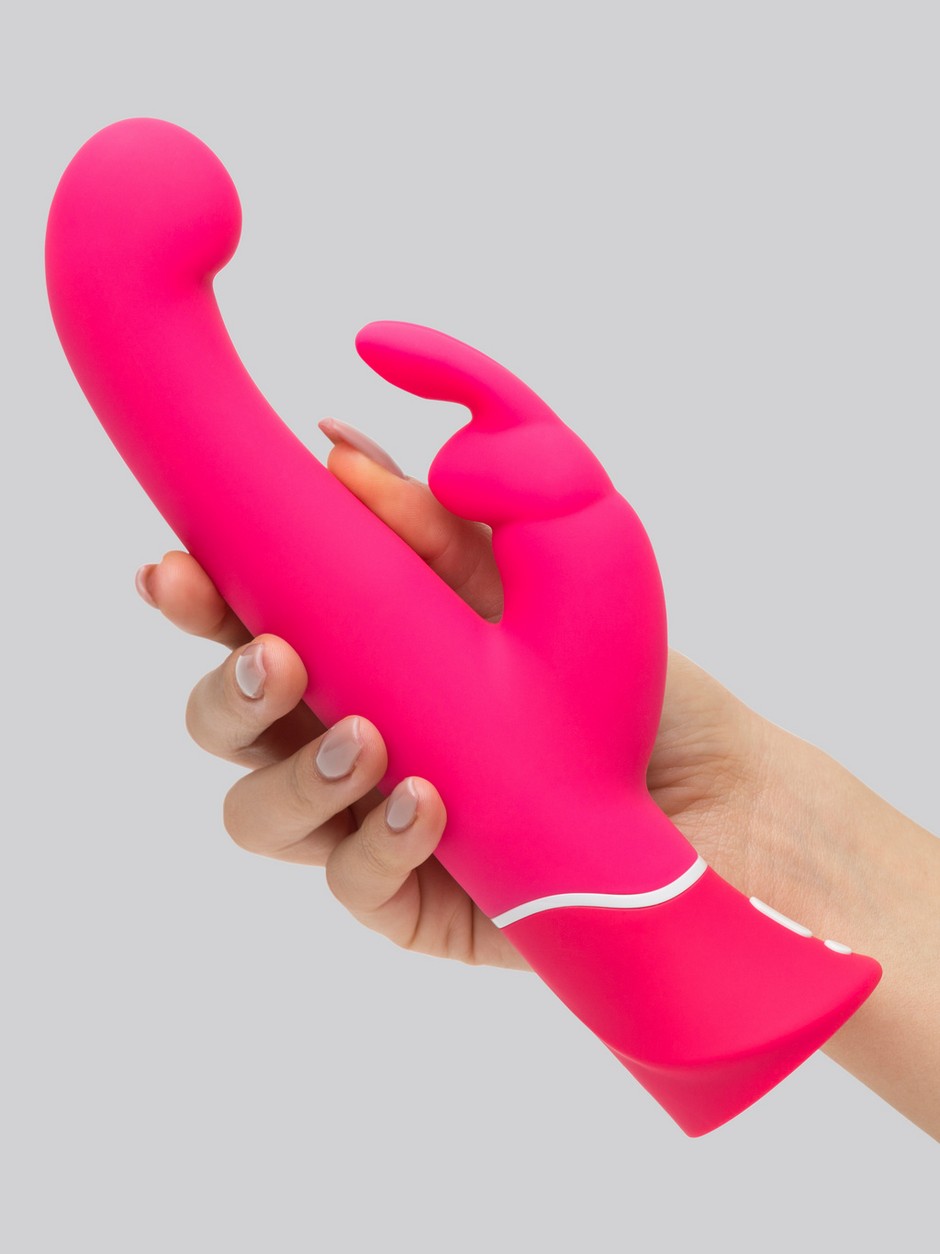 You know what a pièce de résistance is, right? The big one, the best one, the top-of-the-line, can't-come-without-it, makes-me-feel-wow one.
See also: this.
The Happy Rabbit G-Spot Rechargeable Rabbit Vibrator is a big sister of the mini rabbit from earlier in our list, and loaded with all the features any G-spot connoisseur could want.
Soft, sensuous silicone. Firm, velvety ears that hug your clitoris. A shapely, bulbous head that feels fantastic against your G-spot. And it's one of the quietest G-spot vibes we have available. You don't even need to move it once you have it in place: the vibrations will take care of you. Oh, will they ever.
You're so welcome.
More top-rated G-spot vibrators
More Sexual Happiness Advice
You can never know enough about sex, right? Why not join us on our sexploration journey? Stay up to date with the latest advice on our blog, the Lovehoney forum and the weekly Sexual Happiness podcast.