How to Use a Remote Control Vibrator
Remotes aren't just for television: remote control vibrators open the door to hands-free vibes you can enjoy solo or share with a friend.
Forget surfing channels and start seeking out something more satisfying: an orgasm! Simple and straightforward to use, remote control vibrators give you the ability to change the settings of your vibrator without touching the vibrator itself.
Remotes are common with panty vibes, vibrating love eggs and other couples-friendly toys. Use them during date night for subtle sensation while you're out and about or take advantage of them when you're playing solo for delightful erotic adventures.
Intrigued? Allow us to be your guide.
Get Lubed Up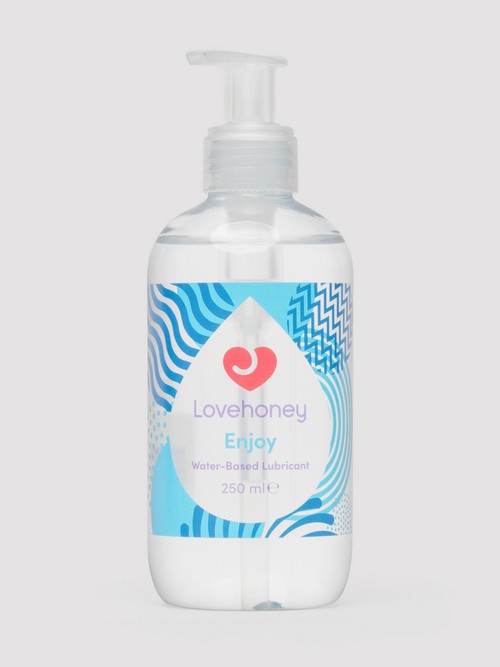 There is no sex act lube does not improve, and that includes playing with remote control vibrators. Whether you're slipping a vibrating love egg inside your body or nestling a panty vibe near your clit, a touch of lube will keep things slick and satisfying.
"Sliding it in was easy with a little lube. The tail of the vibrator sat just nicely for ease of removal." - SaveTheReviews
Water-based lubricant is the best all-rounder you can get, as it's compatible with all types of products, no matter what they're made of.
Prime Your Pelvic Floor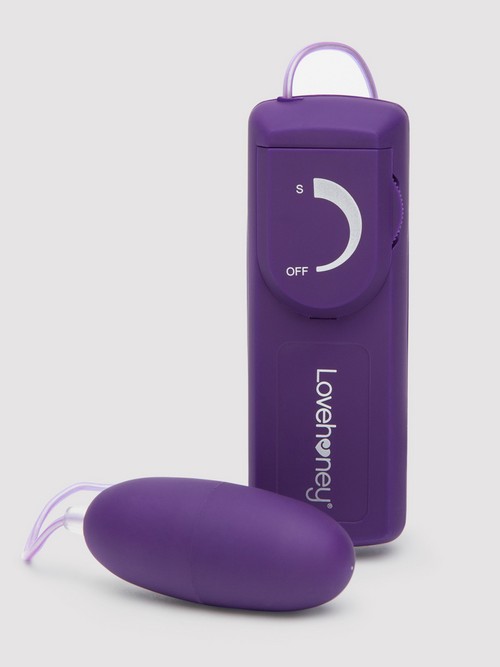 Did you know vibrating love eggs can be part of a workout? Much like weights and kettlebells help keep your arms and legs muscles strong, a vibrating love egg may help improve the strength of your pelvic floor muscles.
"I can also use it for Kegel exercises, whether it is switched on or not. If you have it switched on and squeeze those muscles, the egg provides a more rumbly sensation, which I love." - Purring-Pussy
Strengthening your pelvic floor has some practical benefits, like reducing the risk of incontinence. But it also may make your orgasms more powerful, since those muscles are the ones that contract during climax.
Share the Anticipation
Wired remote controls are perfect for passing to your partner while you're playing in the bedroom. You can pop your vibrating love egg inside, hand the controls to your partner and lie back in bliss while they perform oral sex.
"It was so much fun and exciting not knowing when or what speed/pattern he would vibrate inside me." - Salou1987
With wireless remotes, you can get even more adventurous. Invite a vibrating toy to your next date night and leave the remote in your partner's pocket - your dinner will be sizzling in more ways than one. Since these toys tend to be quiet, they can even join you on adventures in a crowded club or an action flick at the cinema.
Versatile Adventures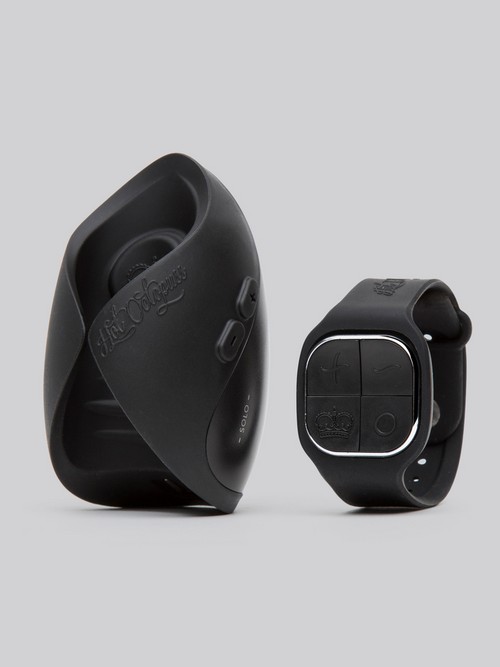 Remote control toys aren't limited to clitoral or vaginal pleasure, oh no. More and more toy companies are giving their treats remotes, and perhaps none are more beloved that Hot Octopuss and their Guybrator toys.
"The Pulse Solo is amazing cock toy for both solo and couples plays. I found it works best when you have it positioned against your glans and frenulum: the vibes from the main action in the middle of the toy and from around edges do their best work on you. The toy can be controlled from the toy and from the remote control, which is very handy." - Alt798
Butt plugs and prostate massagers are also among toys offering you remote control delights. Explore all the varieties of remote control toys and discover which best suits you (just make sure you never insert a vibrating love egg anally).
Recommended Remote Control Vibrators
More Sexual Happiness Advice
You can never know enough about sex, right? Why not join us on our sexploration journey? Stay up to date with the latest advice on our blog, the Lovehoney forum and the weekly Sexual Happiness podcast.