How to use an Anal Douce
Learn how to cleanse your anus before you set off on rump ranging romps with our handy guide to using an anal douche.
Anal douches are incredibly useful tools for fans of anal sex toys and anal sex.
They work by cleansing the anus before penetration, ensuring that it's as clean and hygienic as possible. This not only ensures your play won't be messy, it alleviates any associated fears, helping you to relax into your pleasure. Many people like to douche in particular before enjoy oral stimulation of the anus, known as rimming or analingus.
Anal douching flushes water through the anus before it is expelled, leaving it clean. Douches come in different sizes and shapes to suit all levels of experience and are incredibly simple to use, even the first time.
Lube the tip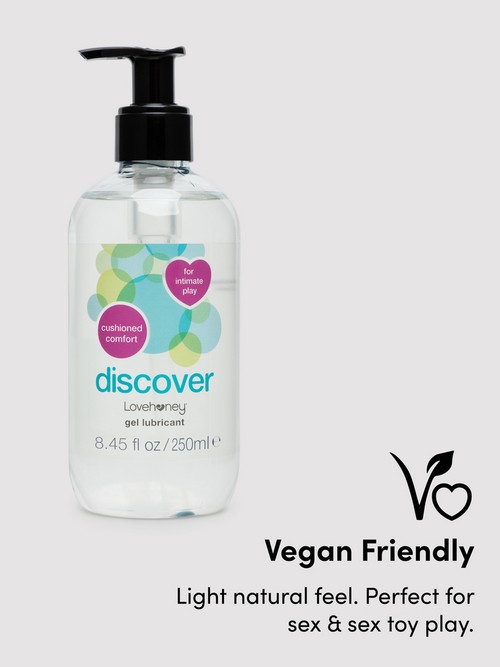 If you're new to anal cleansing, we recommend that you start with an anal douche rather than an enema. Anal douches hold a smaller amount of water and are easier to control, since you squeeze them by hand.
It's really important to use a touch of water-based anal lubricant on the tip of your douche's nozzle so it's easy and comfortable to insert. It can also be useful to lube your entrance with the same lubricant for maximum glide.
Prepare yourself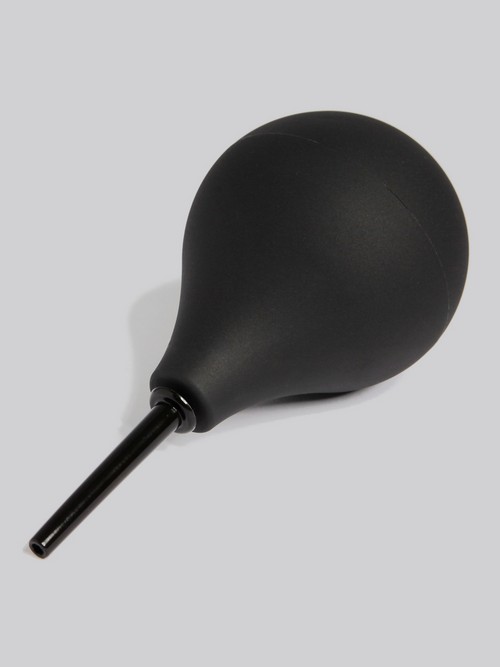 Fill the bulb up with tepid water either by removing the tip and running it directly under the tap or by squeezing the bulb then immersing it in a container of water, allowing the suction effect to draw the water in. You should only use water in your douche and always test the temperature on sensitive skin, like the underside of your wrist, before you insert the douche.
We advise inserting the douche while you're sitting on the toilet; not only will this give you an ideal angle for easy insertion, it also keeps the process clean and hygienic since when you expel the water, it'll go right into the loo.
Be sure to stop immediately if you experience any pain. You may need to apply more lubricant or readjust your angle for more effective entry; remember, anal play of any kind should never hurt.
Squeeze and hold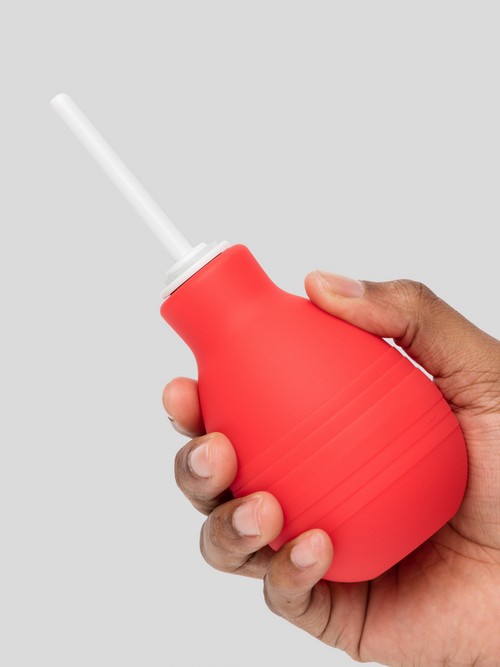 Once inserted, depress the bulb of the douche. This will result in the water being dispensed into the rectum, which will gently clean you, removing any waste material from the lower part of the passage.
Always start off slowly and pay attention to how your body reacts – you can squeeze the bulb gently for slower water flow and more firmly for faster flow. Many people find taking things slowly throughout douching offers a better experience.
Remove the douche gently and hold the water until you feel the natural urge to expel it. Then repeat the process several times until the water you eject runs clear.
Be sure to douche about 45 minutes before you intend to play so your body can settle after the process. Then you're squeaky clean and ready to enjoy your anal escapades.
More Sexual Happiness Advice
You can never know enough about sex, right? Join us on our sexploration journey via the thriving Lovehoney forum, our weekly Sexual Happiness podcast and our blog.