Butt Plug Guide for Anal Play
A butt plug makes anal play fun!
Hello there, anal explorer? Are you ready to learn everything you ever wanted to know about how to use a butt plug?
Awesome! Because, in this Lovehoney Advice Guide we are going to learn about all about butt plugs, including all the fabulous fun types of plugs to explore, which plugs are best for beginners, as well as the ones that vibrate, inflate, glow in the dark, give you a tail, and even those that sparkle like bling!
Let's get your booty shaking!
What is a Butt Plug?
A butt plug is an anal toy that is inserted in the anus during sexual activity. It is designed to stay there for a period of time depending on how you want to use it. Originally, anal plugs were used in anal training as a way for a novice anal explorer to get used to having something alien (as in strange - NOT space invader) put up their butt. After wearing an anal plug for a little while, you get used to the feeling and (hopefully) it becomes pleasurable, preparing you for anal sex.
But! People use them for lots of reasons - mainly pleasure.
An anal plug has a specific teardrop-shaped head, a short shaft, and a flared base. The flared base is designed so the plug doesn't decide to go exploring further into your butt without your consent and get lost (yikes)!
So, only use anal toys with a flared base (or ones specifically designed for anal play), and never put anything in your butt that is not supposed to go there. Would seem like common sense, but doctors have found lots of weird objects up people's butts, like salamis, flashlights, lightbulbs, bottles, hairbrushes, doll heads and plenty more crazy items (maybe even alien invaders, who knows?!).
So, don't put anything up your butt that wasn't designed to go there!
How to Use a Butt Plug
First of all, make sure to get the right sized toy for your level of experience. A beginner butt plug should be on the small size (under 5" insertable length). And while it may look small, believe me, it will feel big once you insert it if you have never tried anal play before. So start small.

Wait until at least an hour or so after you eat to explore, and do any necessary bathroom duties ahead of time. This includes emptying your bowels if needed, washing out your butt hole and cleaning with an anal douche if so desired. (Should you douche? Find out more… The Complete Beginner's Guide to Anal Sex.)

Lube is your BFF when it comes to anal play, so always use lots of anal lube when during insertion. Lube up your butt hole and the head of your toy. Reapply lube as needed.

Warm up our anus first. Spend lots of time finding your turn-on, using other types of foreplay to get ready for the big event. This will get you primed and ready for action!

Explore gently and slowly! Lube up your finger first and just explore the entrance to your anus, where there are lots of sexy nerve endings waiting to be sensually awakened. Try a rosebud massage, which is using the soft pads of your fingers to massage all around you're A-hole. Squeeze and playfully slap you butt cheeks to get the blood flowing to that area.
How to Insert a Butt Plug
Inserting a butt play takes a certain finesse. You don't want to just jam it in there. Follow these rules of butt pleasure to ensure you get the maximum pleasure out of your experience!
Breathe and Relax. Insert the tip of your plug S-L-O-W-L-Y! Inch by inch, a little bit at a time. Pause when you need a break and allow yourself to get used to the feeling of the toy inside you. It will feel very strange at first, and you may not like it. Give yourself time to get into the feeling of having something unusual up your butt, and continue to self-pleasure other areas as well.
Once you push past the first sphincter, there is a second sphincter inside that you need to get past, that may give you a bit of resistance. Trying moving the toy up and down, pressing on the insides of the anus as you slowly inch it in further past the second sphincter. Again, remember to consciously relax, breathe and go slow.
Now that you have your butt plug in place, you will feel your anus naturally holding it in, as your outer sphincter tightens around the neck of the plug. Yah! You did it! You can keep the toy in now and go about your usual business. Clean the house, read a book, masturbate, have sex! Leave in for as long as it is comfortable, if so desired.
Watch: Butt Plugs 101 | Which Anal Plug is Best for You?
In this sex tip video, Annabelle tells you the key differences between some of the most popular types of butt plug, to help you choose which anal plug is best for you.
How to Wear Butt Plug
If you are using your toy for butt plug training, you may want to wear your butt plug for an extending period of time. This allows you to get used to the idea of having something in your butt and prepares you for anal sex.
How Long Should You Leave a Butt Plug In?
Everyone is different; therefore, everyone will decide for themselves what is right for their body. That said, the general consensus is to not leave a butt plug in any longer that 2-3 hours, especially if you are a beginner. I think starting with ten minutes, then twenty and working yourself up is the best approach.
Can You Sleep with a Butt Plug?
Can you? Yes, some people have claimed to do this. Should you? Probably not. Keeping pressure on the inside of your anus reduces blood flow to that area. Plus, when you are sleeping the plug may move out of place and cause injury inside and you wouldn't even know it. And the anus doesn't self-lubricate like the vagina, so will need to be re-lubricated every so often. Therefore, sleeping with a butt plug or wearing it for a long time without more lube is not recommended.
Err on the side of caution with any anal type penetrative play. And, listen to your body. If you feel pain, then it is a good idea to remove it.
Can You Wear a Butt Plug All Day?
Again, yes you could, but should you? Let your body decide what is right for you. Many people do leave their butt plugs in for several hours, even all day. If it feels good, then it should be okay. But, I'm not a doctor, nor do I know what your unique body is capable of. Listen to your body and don't do anything that feels wrong, or hurts.
Can You Walk Around with a Butt Plug in?
Sure thing! If it feels good, go for it. You may not want to run a marathon, but walking should be fine.
Can you Have Sex with a Butt Plug In?
Absolutely! That's part of the fun! That said, if you are a cis-gendered female, the pressure of having a penis inside your vagina may feel overwhelming with your anus full as well. It could also cause the anal plug to pop out under pressure and go shooting across the room like a ballistic torpedo. Yes, I have seen this happen!
How to Keep an Anal Plug In?
If you get the right-sized plug that is a perfect fit for you, hopefully you won't have a problem with it flying out of your ass, like the incident above. So, get the proper Goldilocks' fit (not too small, not too big, just right!). Again, smaller is better when starting out.
Make sure the plug is properly and fully inserted.
Practise clenching your anal sphincter around it. Your anal muscles may be weak from little use, so you may need to train your muscles to keep the plug inside.
How to Remove an Anal Plug?
Unless the plug simply pops out, you should gently remove your plug like you did when putting it in. The inner anal sphincter is an involuntary muscle and can't be controlled by your will. It is there to keep the poo inside you, so it has a very important function! Because of this, you may find that it has tightened around your plug and doesn't want to let go. If that happens, gently wiggle it up and down and around, to lessen the grip, and slowly remove it a bit at a time. Squatting like you are going to the bathroom may also help.
What Does a Butt Plug Do?
Simple answer? Anal plugs, as with all sex toys, are used for pleasure. The anus has lots of nerve endings that makes anal sex and anal insertion very orgasmic for some people. For other people, they might not be into it at all. It is a personal preference.
And, as I mentioned earlier in this article, butt plugs were historically used for anal training and during D/s (dominant/submissive) play, to push the boundaries of the person exploring anal play, and to aid in stretching the anal sphincter to enable one to prepare for penis to anus, anal sex.
Types of Anal Plugs to Try
So, anal plugs are a diverse group of toys and come in all shapes, sizes, colors, materials and fashions. They are super versatile, which makes them a hella lot of fun.
Small Butt Plug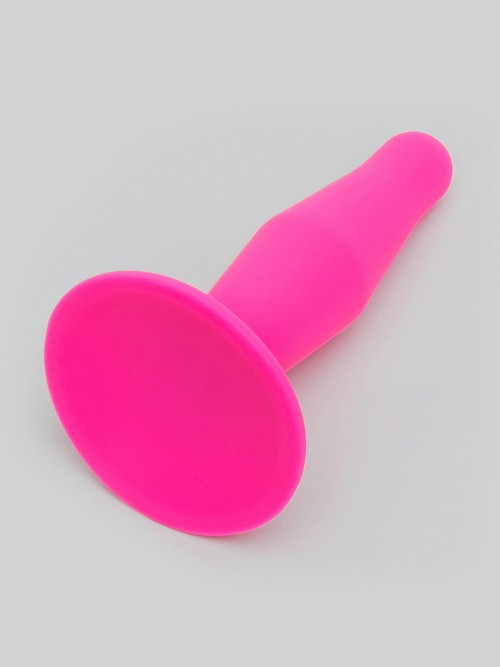 Metal Butt Plug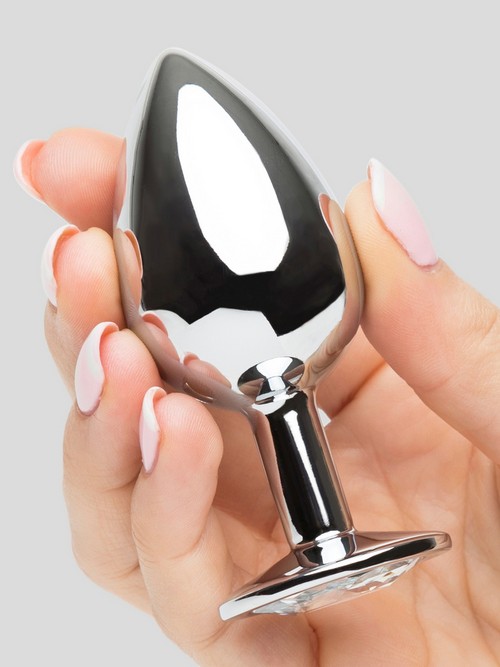 An intermediate tool, metal plugs are hard and heavy but awesome if someone likes a lot of weight to their toy. Can be used in temperature play too!
Silicone Butt Plugs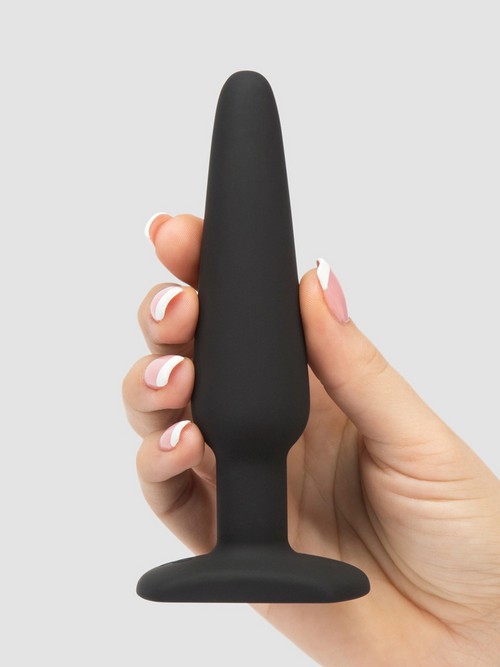 The most recommended type of sex toys and perfect for butt play as they are non-porous, so can be thoroughly disinfected and won't harbour bacteria.
Rubber Butt Plug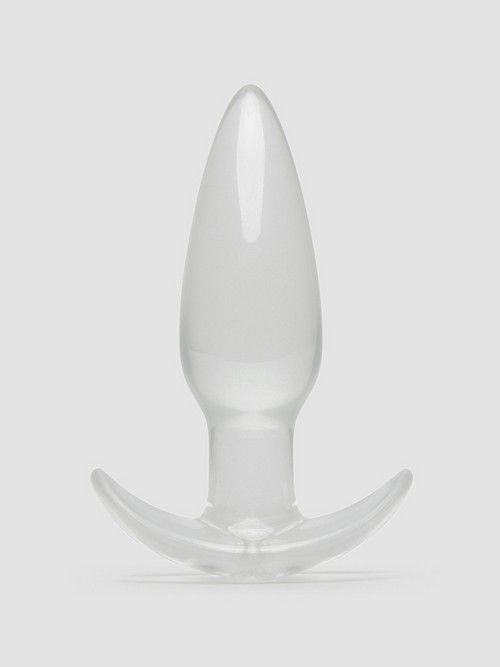 Anal Plug Kits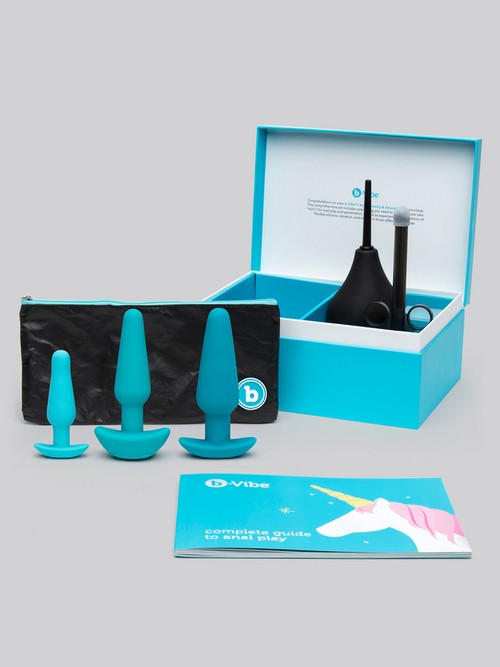 Glass Anal Plugs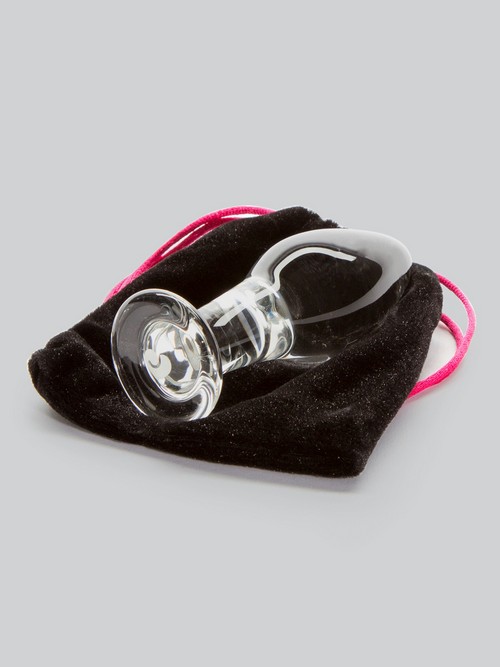 Jewelled butt plugs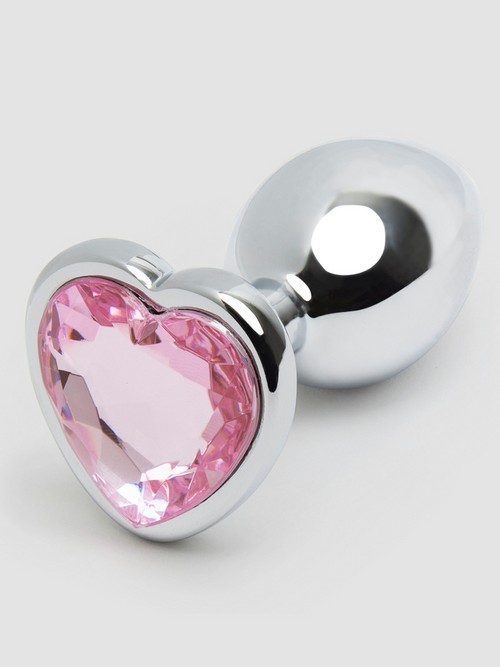 Vibrating Butt Plug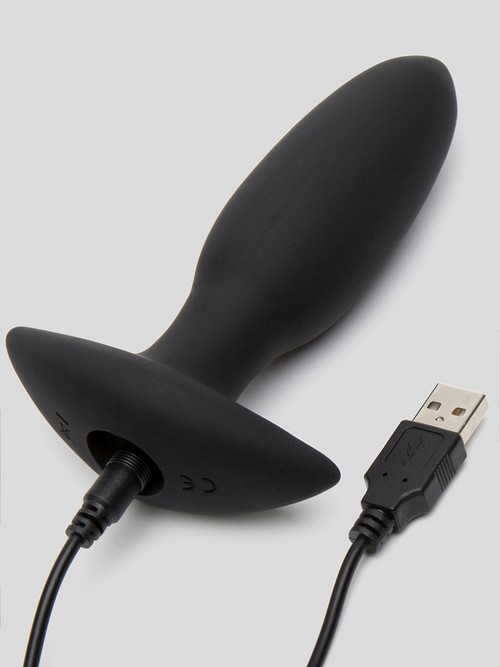 Inflatable Butt Plug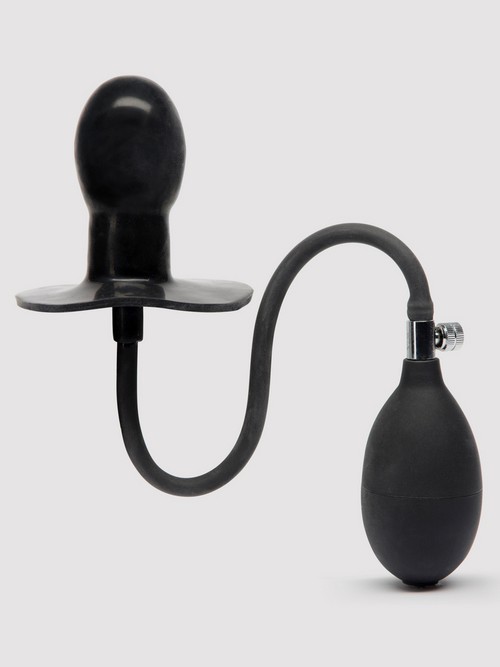 How to Clean a Butt Plug
Cleaning your anal toy is very easy. Use mild soap and water to wash off any undesirables. Silicone plugs can also be boiled, or cleaned in the dishwasher, as long as they don't have a vibrator inside. You can also use wet wipes (perfect for anal play), or sex toy cleaners to disinfect all your sex toys.
More Anal Plug Advice & Tips
Got More questions? Here you go…
What is the best first butt plug?
Everyone is different, but, personally, I like the alien invader, Silicone Galaxy Butt Plug for cosmic anal adventures. Get ready to blast-off for an 'out-of-this-world' experience to Uranus. Glittery, swirly colors - what's not to like?
Do Men Like Butt Plugs?
Sure thing! Butts are cool, because everyone has one, so we all get to play with this super sensitive, sexy area of the body!
Do Straight Guys Use Butt Plugs?
Yes, many do! Again, anyone can enjoy the pleasure of butt play whether you are gay, straight, bi, trans or otherwise. As long as you have an anus and are interested in exploring, its game on! And, remember… Guys have a prostate, which makes anal insertion extra orgasmic!
Do Women Like Butt Plugs?
Again, some do, some don't. It all comes down to personal preference.
Final Words?
Anal play and butt plugs can be a lot of fun and pleasure when used properly, so there is no need to shy away from exploring something that theoretically turns you on. After all, you'll never know if you like it until you try it.
However, I do recommend exploring anal play by yourself to begin with so you can see what you like first and so there is no pressure from your potential partner.
That way you can communicate your experience to your partner: your likes, preferences and also your limits and boundaries. Always have the "talk" before exploring something new with your lover so everyone knows what to expect and so you are both on the same page.
More Sex Toy and Butt Plug Advice
More Sexual Happiness Advice
You can never know enough about sex, right? Why not join us on our sexploration journey? Stay up to date with the latest advice on our blog, the Lovehoney forum and the weekly Sexual Happiness podcast.