How to Clean Sex Toys
Who wants squeaky clean and hygienic sex toys? Everyone does! Good news: it's really easy to achieve with the right technique and the right cleaning products.
Sex toy cleaning and sex toy storage really makes a difference. It can make your pleasure products last a lifetime (or just the crucial few minutes you need), so read on to discover how best to cherish your prized collection of toys.
How to clean sex toys: The basics
Make sure your sex toys are cleaned before and after you use them to ensure optimum hygiene. The only thing you need for the cleaning process is hot water, a good-quality sex toy cleaner and a clean, dry lint-free cloth or paper towel.
We do have some specific advice for different types of toys, but the general process is mostly the same for all sex toys. To clean toys, give them a quick rinse in hot water and then spray them with Lovehoney Fresh Sex Toy Cleaner. Leave it for 30 seconds or so, and then clean any stubborn areas (such as ridges or nodules) carefully before rinsing all the cleaner off with warm water. We recommend a small brush like those used for cleaning jewellery or musical instruments to get every inch spick and span.
To dry, you can either leave your toys to air dry on sheets of clean paper towel or speed up the process by drying them with a clean towel.
By cleaning thoroughly and drying your toys completely, you will prevent dust and bacteria build-up and keep your toys looking and feeling brand new.
OurLovehoney Fresh Sex Toy Cleaner is user-approved too, with customer Happy_Larry saying: "Having only used toy cleaning wipes previously, I found this product so much better. The amount you get in the bottle is really good, it cleans toys very well, and you get so much more use compared to wipes. It is easy-to-use and has no overpowering scent."
How to clean sex toys: The Dos and Don'ts
Cleaning your sex toys is pretty straightforward, but there are still some common mishaps you want to avoid. When you're cleaning your sex toys, just remember our key Dos and Don'ts:
Dos and Don'ts Checklist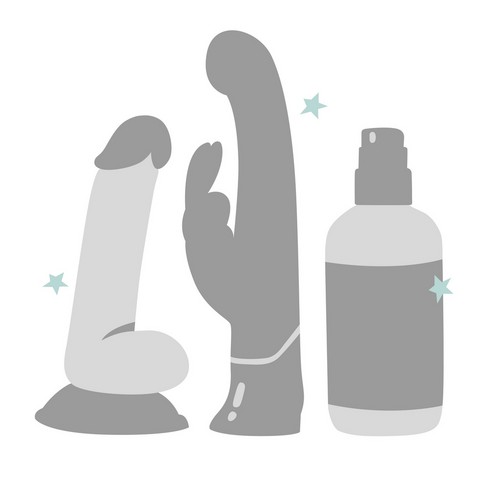 DO clean your toys before and after use

DO use a sex toy cleaner for extra peace of mind

DO remove any sex toy batteries and close the battery compartments tightly before cleaning

DO leave your sex toys to air dry thoroughly (laid on paper towel is ideal), or dry with a clean towel

DON'T put your sex toys away before they are totally dry

DON'T leave your sex toys on a radiator or next to a heat source to dry

DON'T store your newly cleaned toys together. For more information on storage, read our guide to storing sex toys here.
How to clean different types of sex toys
While we've outlined the general hard-and-fast rules for cleaning sex toys above, you might be wondering about the specific rules for different kinds of sex toys. To keep things simple, we'll take you through them step by step...
How to clean a Vibrator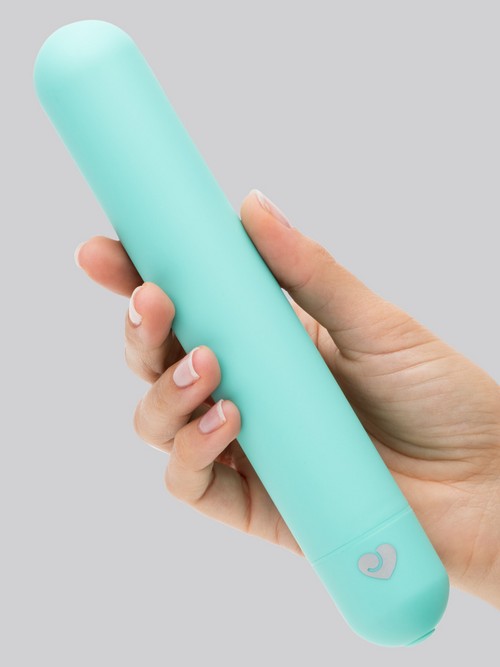 For motorised toys like vibrators, you need to be careful not to create water damage that may stop your toy from working.
The trick is to use sex toy cleaner or mild soap with just a damp cloth to wipe the sex toy clean. Don't submerge it in water unless it's a waterproof toy.
How to clean a Dildo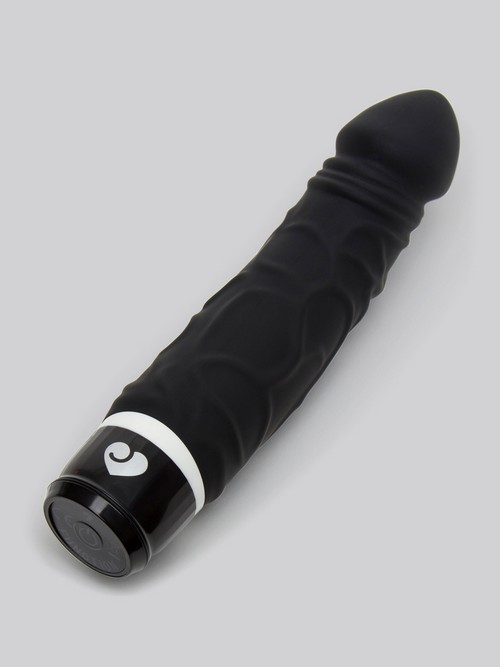 If your dildo is motorised (i.e. it uses batteries or is chargeable), then the same vibrator rules apply: don't submerge your toy in water and just wipe it clean.
For non-motorised dildos made out of a non-porous material, like silicone, stainless steel, stone or Pyrex glass, you can submerge your toy in water to properly clean it. Full bubbles and scrubbing apply!
For dildos made of realistic-feeling materials or blended materials, check the next point.
How to clean Realistic-Feel Sex Toys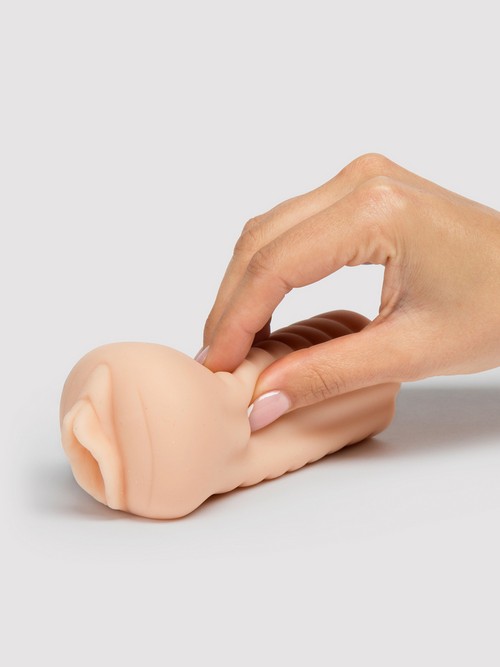 Realistic-feel sex toys are made from a mix of (usually trademarked) materials that are formulated to feel as close to real skin as possible. For realistic-feel sex toys, there's one extra step to take (which you don't need for other kinds of toys) to keep them feeling soft and supple instead of sticky.
It's simple: sprinkle your toy with cornflour or a renewer powder, like the THRUST Lifelike Sex Toy Renewer Powder, to counteract that tacky feeling, then ensure the clean toy is stored separately from any others.
Don't underestimate the power of a renewer powder, as customers like Horny_couple_69 have discovered: "After purchasing a CyberSkin cock and the hubby having a collection of realistic pussies, after washing and leaving to dry they always felt a tad sticky, so we knew we had to make this purchase. And wow, it really does put the life back into our toys and returns them back to their usable state again!"
To check if your toy is made from realistic-feel material and needs special attention, go to the product page on Lovehoney and double check the material under the 'How it feels' section. If it says "soft plastic", that's a sure sign you need to dust with renewer powder.
Realistic-feel materials include: CyberSkin, Fleshlight, Futurotic Plus, LoveClone, Loveskin, Magic Flesh, Realskin, Refined Touch, Sil-A-Gel, Silk Skin, Skin Touch, SoftSkin, SoftTouch, True Skin, UR3 (Ultra Realistic 3.0), Virtual Skin.
How to clean Anal Sex Toys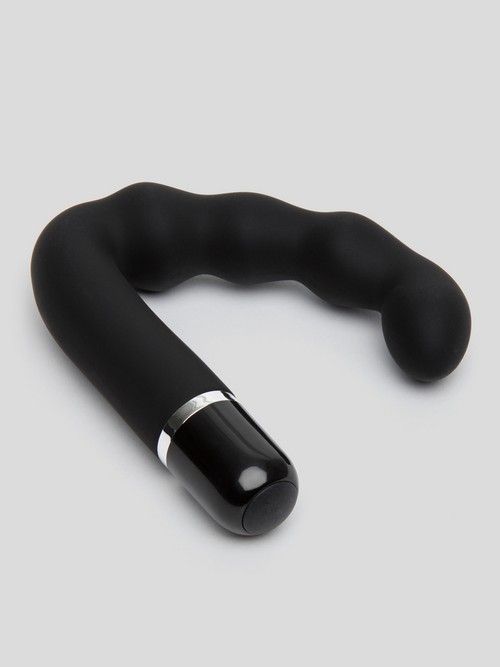 Cleaning anal sex toys might feel like it requires a more complex routine than other sex toys which are used in the vagina, on the penis or elsewhere on your hot bod.
However, you can clean anal sex toys using the same technique as your other toys: with warm water and a sex toy cleaner or mild soap. Just avoid submerging motorised anal toys that aren't explicitly waterproof.
How to clean a Butt Plug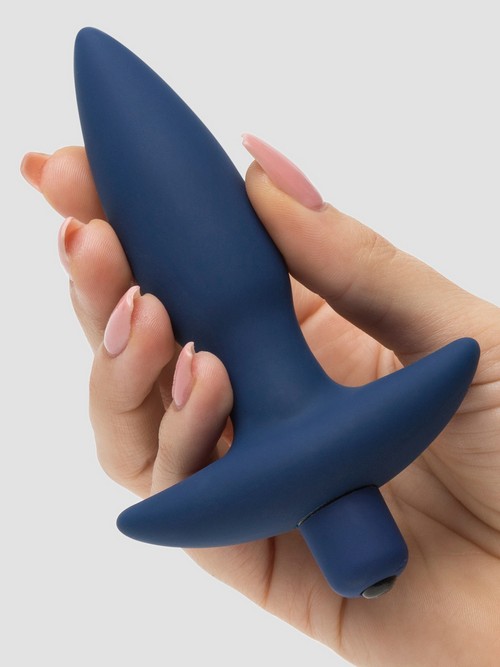 The same goes for butt plugs: you can clean these little posterior pals just as you would any other sex toy, using either a sex toy cleaner or soap. Again, if it's motorised and not waterproof, steer clear of submerging it in water.
The Best Sex Toy Cleaners