Beginner's Guide to Rabbit Vibrators: How to Use a Rabbit Vibrator
Ready to take a dive down the rabbit hole? Discover everything you need to know about rabbit vibrators, from how to use a rabbit vibrator to the very best rabbit vibrators for you to choose from.
Maybe you first glimpsed a rabbit vibrator in the hands of Carrie Bradshaw and her Sex and the City gang. Maybe you overheard someone talking about blended orgasms and wondered what that noise is all about. Maybe you're an, ahem, up-and-coming sex toy afficionado and you're dying to get started.
Whatever question has led you to rabbit vibrators, we're sure to have an answer or two.
How to use a Rabbit Vibrator
With most things in life, getting double the results requires double the effort. Not so with rabbit vibrators! Our step by step guide will show you just how easy it can be to get O-ing with your new toy.
To start with, you'll need a rabbit vibrator. We humbly recommend the customer-favourite, best-selling Fifty Shades of Grey Greedy Girl Rechargeable G-Spot Rabbit Vibrator, but do take a lok at [Lovehoney's full collection of buzzing bunnies] to choose the one that best suits you.
All charged up or loaded with fresh batteries? Let's go.
How to use a Rabbit Vibrator: Just add Water... Based Lube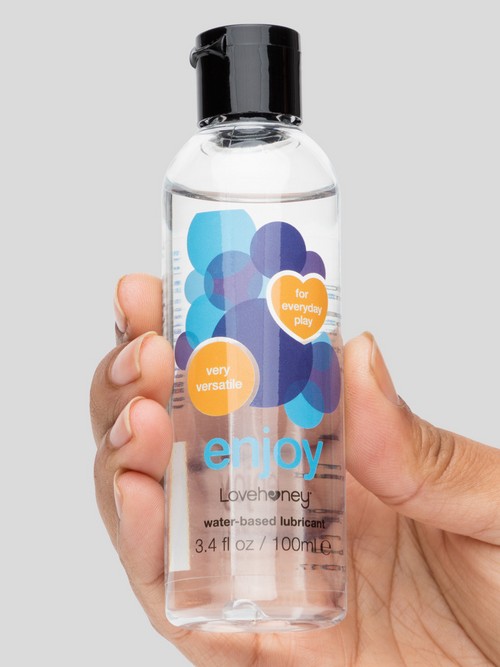 There is absolutely no sex act or sex toy that won't be improved by adding lube. Less friction means more glide, and glide feels great.
You're safest with a water-based lubricant like Lovehoney Enjoy when using sex toys like rabbit vibrators, as water-based lubricant is compatible with all sex toys.
Splash the ears and shaft of your rabbit vibe with lubricant and you'll be good to go.
How to use a Rabbit Vibrator: Turn on the ears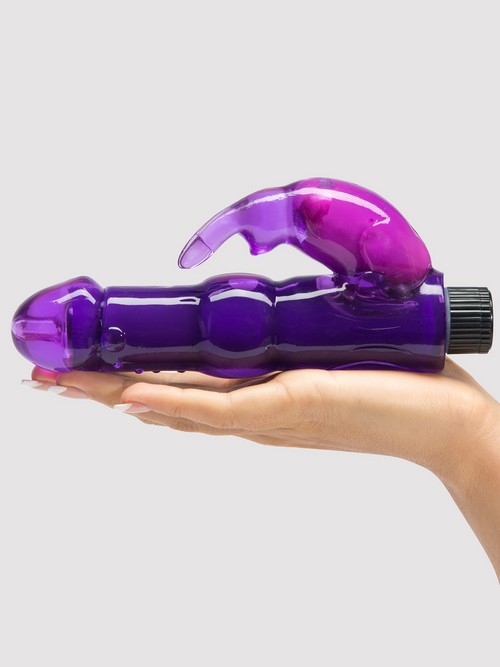 Next, get yourself all revved up and ready to go by playing with your clit. The rabbit's ears are perfect to help with this, even before you turn them on.
Once you're ready to get buzzing, switch the ears on using the buttons on the rabbit vibrator's handle. Position the ears so they tease and stimulate your external hotspots, then lie back and enjoy.
You don't even need to go any farther than that. Customer Kitty Boy says it better than we ever could "Sometimes I don't actually have to put any effort into using this. It'll make me orgasm just sitting against my clitoris. It's the best thing I ever bought."
But you were promised blended orgasms, and blended orgasms you shall have.
How to use a Rabbit Vibrator: Slowly insert the shaft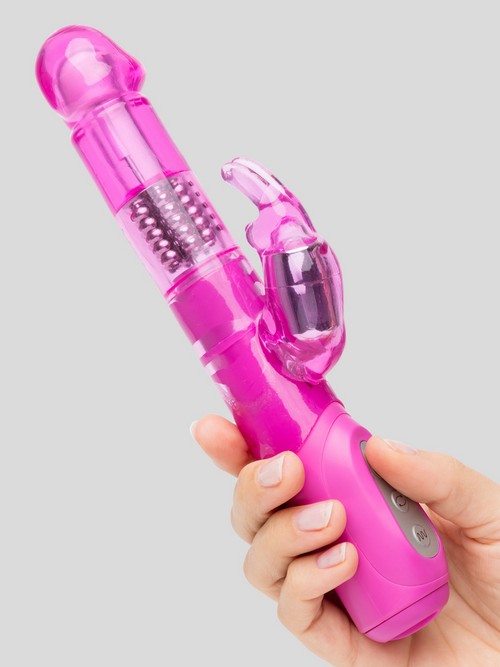 You're lubed up, you're heated up: you'red ready. Begin to insert the rabbit's shaft, taking your time and adjusting the angle if you experience discomfort.
Once you've got it position where you want it, turn on the vibrations (or any other shaft functions) and let it go to town on your internal pleasure zones. Use the buttons to adjust the speed or vibration pattern if you want to.
With any luck, you'll now be getting tantalized in two places: the ears will be snug to your clitoris, and the shaft will be stimulating your G-spot. As described by customer SexyAdventure, who says: "The movement of the shaft is nice, but the best part of it is, once you insert the toy, the bunny ears hitting your clit. It feels heavenly."
Vibes aren't the only temptation rabbits have to offer. Some of them feature beaded shafts or thrusting functions - perfect for exploring what satisfies you best.
To build your way up to a sensational blended orgasm, alternate between clitoral stimulation, vaginal stimulation and both together. Keep stimulating and you're likely to enjoy a powerful blended orgasms in both your internal and external zones at once.
How to use a Rabbit Vibrator: Invite your lover into the play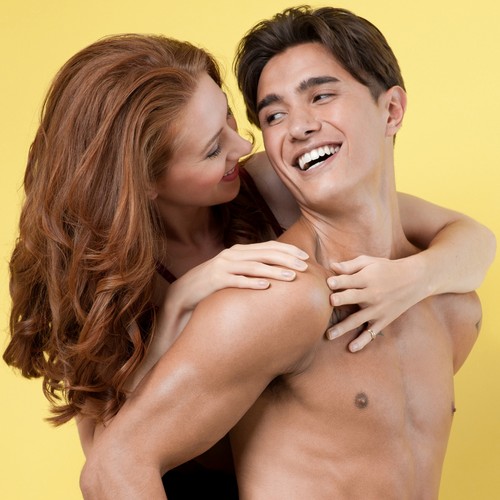 Rabbits look like, well, rabbits, which makes them a pretty great addition to couple's play. Since they don't look like anyone else's body part, they're pretty unintimidating and thanks to their dual-stimulation functions, they're great for sharing.
You could insert the shaft while your lover gives you oral sex, or just use the ears for clitoral teasing during vaginal sex. Rabbits are also safe for anal use; the ears or the shaft can feel amazing near or inside your butthole (just make sure you never share a toy between the anus and the vagina without a thorough wash).
And penises love the vibes from either the shaft or the ears, so share the love around. Top dollar. Customer watchme says: "I told my boyfriend today that I had bought this, and I was a bit worried he would get offended, but he was so excited and said he couldn't wait to use it on me. So I can use it when we're together and when we're apart. Bonus!"
How to use a Rabbit Vibrator: Keep it clean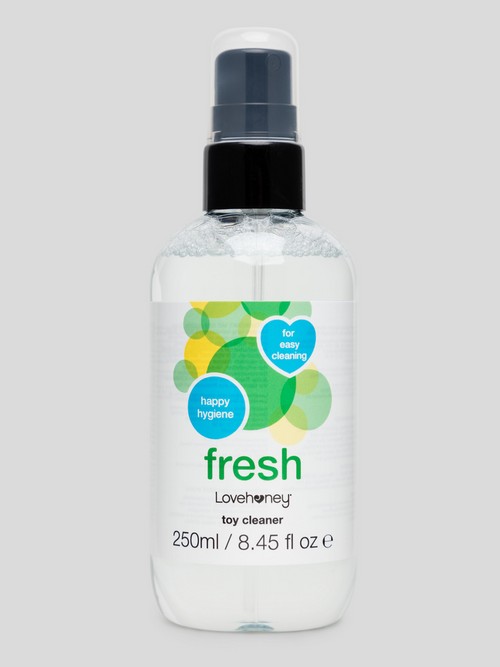 Bodies need cleaning, and so do your sex toys. Wash your rabbit - paying special attention to the ears and the shaft - with a sex toy cleaner, like the Lovehoney Fresh Toy Cleaner. Afterwards, leave it out to air dry.
For safe storage, remove non-rechargeable batteries and stash it on its own, away from other toys.
Try Our Top Recommended Rabbit Vibrators
More Sexual Happiness Advice
You can never know enough about sex, right? Why not join us on our sexploration journey? Stay up to date with the latest advice on our blog, the Lovehoney forum and the weekly Sexual Happiness podcast.