How to choose Massage Wand Attachments
I know you don't think there's any way your favourite massage wand vibrator could get any better, so get ready to be surprised. With the right attachments and accessories, your massage wand could do an even more astonishing job of satisfying you. Take a peek.
We know, we know. The Magic Wand is the very best you can get - it's the one that started it all, the crème de la crème, the legend, the hero.
But did you know that it, and other wands, can be made even better? It's true!
Whether you love your Lovehoney Magic Wand, desire your Doxy or cherish your Le Wand, we've got a range of magic wand attachments all set to transform your vibrator into a whole new people pleaser.
The majority of our wand attachments will stretch to fit a 7.5 - 8-inch circumference magic wand, so we've picked out a few key players to help you find your masturbation or foreplay match.
Best Massage Wand Attachment for the G-spot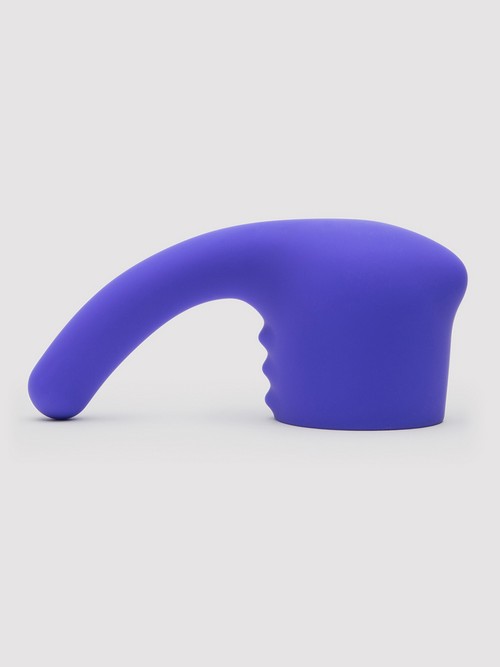 Bring those powerful vibes home to the inside with the Lovehoney G-Spot Deluxe Wand Attachment. It's a stunningly wand-erful attachment that fits perfectly on a Deluxe or Extra Powerful.
"We owned a wand for a little while and have found it amazing, so when I saw this attachment, I knew it had the potential to add a new element to the wand's uses. And wow we were not disappointed. The wife found it actually a little intense at times, but it's easy to crank it up and down as you please. It's easy to attach, use and clean and gives plenty of pleasure." - Pappa Gim
Powerful transmission of vibes
Targeted internal pleasure
Added clitoral stimulation
Best Massager Attachment for Stroking a Penis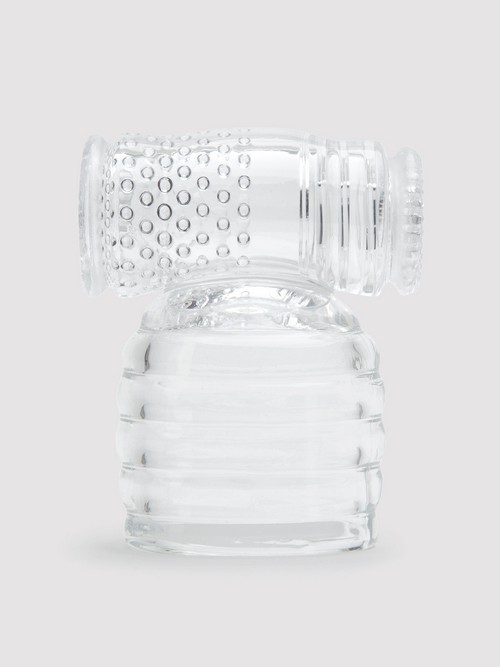 Wands are just magical for penises, too! Hold it against the frenulum for intense vibrations, or use the tantalisingly textured Hummer Wand Attachment for spectacular, all-over stimulation.
"This toy is a game changer! If you've ever wondered why women go crazy for wands, then pop this attachment on, apply a bit of lube and slide on your old fella. Better yet - lie back and get her to do the work whilst you enjoy the sensations. It's honestly hard to last longer than a few minutes." - Rob36
Transmitting your wand's power
Adding further textured stimulation
Use alone or as a couple
Best Massager Attachment for the Head of a Penis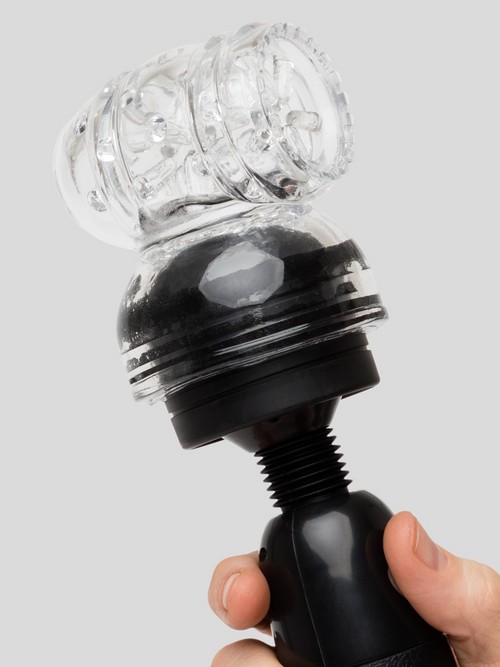 Treat that special place to some magical attention with the Doc Johnson Head Teaser Wand Attachment. Big wand vibes all over the head and frenulum of your penis? Yes please.
"This attachments is great for when my partner is enjoying some solo play. He initially bought the wand for me, but we've now realised it has so much more potential! It's easy to fit the wand and with a little lube glides easily (but nicely tight) over the head of his cock. It sends waves of vibrations down his cock and through his balls. A great addition! " - Clare
Concentrated vibrations
Head and frenulum stimulation
Use alone or as a couple
Recommended Wand Vibrators and Attachments
More Sexual Happiness Advice
You can never know enough about sex, right? Why not join us on our sexploration journey? Stay up to date with the latest advice on our blog, the Lovehoney forum and the weekly Sexual Happiness podcast.