How to Use a Clitoral Vibrator
Learn how to get the most from clang from your clit - okay, we're working on that one - with our guide to clitoral vibrators.
Did you know the clitoris is one of if not the only part of your body exclusively designed to provide pleasure? What a swell organ, we're so glad to have one.
Home to loads of sensitive nerve endings and eager to deliver orgasmic bliss, you won't regret getting to know your clit and how to stimulate it.
A clit vibrator is one excellent way to do so. Do it right, and you might even enjoy the ecstasy of multiple orgasms.
Allow us to show you the way.
How to use a clitoral vibrator
1. Get to know your body and toy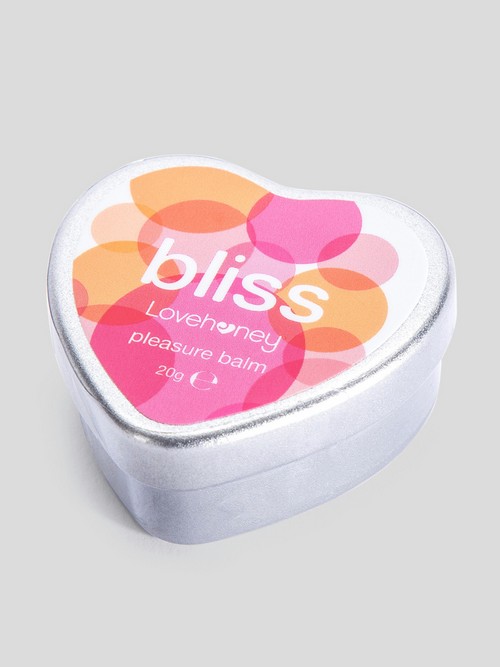 It may seem unintuitive for us to say that you need to know your body with your fingers before using a clit vibe, but hear us out. Your body is unique to you, and you need to be the one who knows it best. Does your clit favour head-on stimulation, or something a little to the side? Is it super-sensitive and best stimulated through the clitoral hood, or does it crave more attention than fingers alone can provide?
Once you know the answer to these questions, you can get down to enjoying your new clit vibe. And no need to limit its touch to your clitoris, either! Start your session by teasing your inner thighs, nipples, anus or perineum - discover what makes you tick and do it. You can try adding a little orgasm balm like Lovehoney Bliss Orgasm Balm for a souped-up session
First of all, go exploring. Begin by tracing the toy up your inner thigh and around your nipples, anus, or perineum, and find out where your most sensitive areas are. Use a touch of orgasm balm, such as Lovehoney Bliss Orgasm Balm, or water-based lubricant to enhance your experience.
"The sensations were immediate, long-lasting, and powerful. It's very easy to apply exactly where you want it. And the best thing is it pairs amazingly with lubes for toy play! I've also put it on multiple other sensitive areas of the body with amazing results." - Itgrl
However you play, make sure to use some water-based lubricant for maximum glide and you'll be on the road to orgasmic ecstasy.
2. Try different positions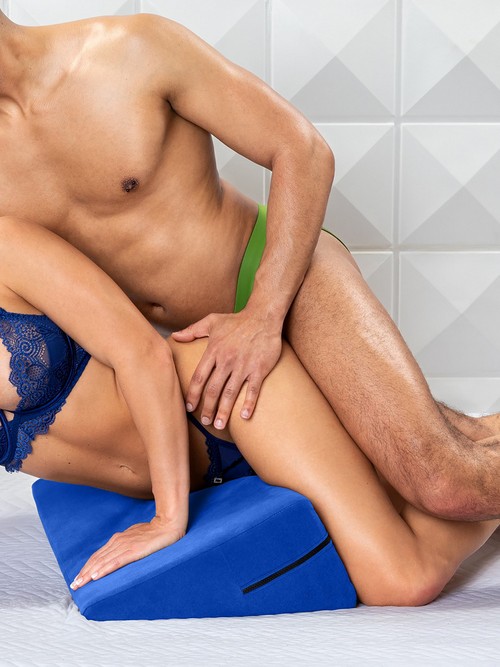 Clitoral vibrators make great additions to sex with a partner. Most of them are versatile enough to fit between you in a variety of sex positions, which can stimulate different parts of your clitoris and give you orgasms that feel different to playing with a toy or a lover alone.
"Depends on my mood, but straddling a couple of firm pillows with a toy to grind against works every time." - glasstoy
A position enhancer like the DOMINIX Deluxe Sex Position Wedge is a surefire way to change up how you masturbate or have sex, and with your trusty clitoral vibe in hand, plenty of excitement is ready to be had.
3. Pair with another toy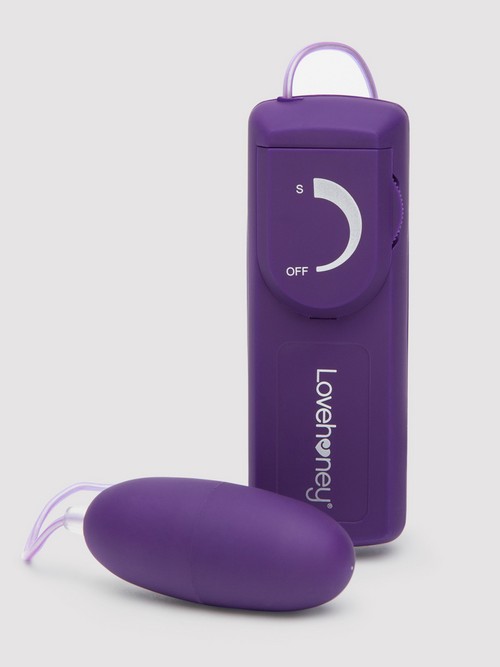 The only thing better than one vibrator is two vibrators - or at least, that's the theory behind the wildly popular rabbit vibrator. Don't worry, though, you can enjoy just as much delight with your clitoral vibrator if you add a toy designed for vaginal or anal stimulation. We whole-heartedly recommend a love egg with a remote control like the Lovehoney Wickedly Powerful Love Egg Vibrator; you can use one hand to control the internal vibes and the other to play with clit vibe. Perfect!
"First time using a love egg and have definitely been missing out. You can adjust the vibrations to your preference. They are strong and is an overall powerful sex toy for the size. Easy to travel with too." - Nikkiloe048
And why stop at two? Pop your favourite butt plug or anal vibrator inside for a third type of stimulation and you'll soon be seeing stars!
4. Enhance pleasure for your partner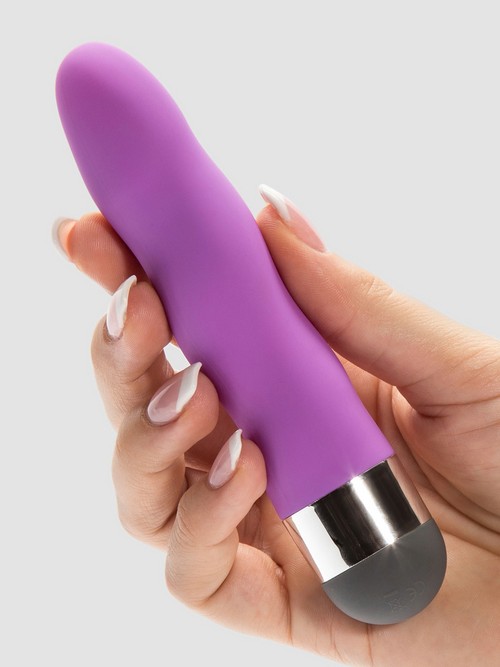 Most clitoral vibrators aren't shaped to be inserted, but that doesn't mean your partner can't get some enjoyment out of it. Depending on the size and shape of your toy, it can be a great way to tempt your partner's perineum, balls, penis and anus. You could even press the tip of the vibrator against your cheek while giving oral sex to add some new sensations.
"Use on the perineum, gently across his balls, around the base, and up the shaft. He gets a bit sensitive with a vibe around the head, but he loves a vibe held against my cheek during a blowjob." - bumble
If your partner has a vulva, try using the toy on them the same way you most enjoy it on yourself!
5. Enhance your pleasure with a partner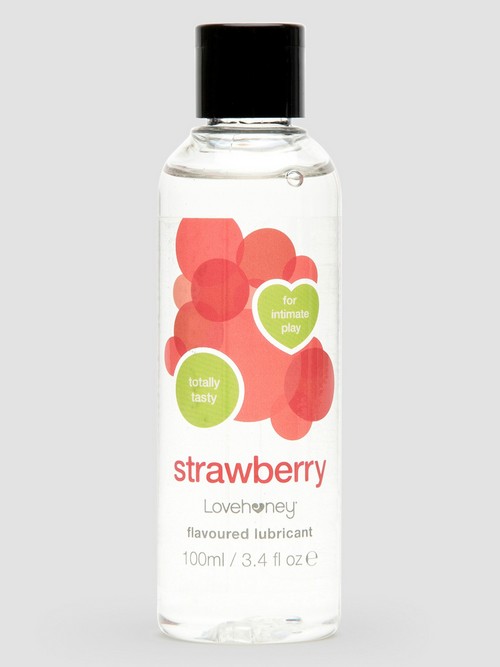 Did somebody say flavoured lube? Oral sex plus Lovehoney Strawberry Flavored Lubricant plus your clitoral vibe equals a superb sensation experience, one we totally recommend.
Use a little tingling or flavored lube like Lovehoney Strawberry Flavored Lubricant and, if your specific clitoral vibrator is suitable (e.g. a classic vibrator), slide it in and out of her vagina while using your mouth on her clitoris
"This is my favorite lube because during oral sex it is amazing! There is a lovely aroma and a wonderful taste which enhances oral sex." - DannyG
If your favourite clit vibe is insertable, like a classic vibe, you can even insert it while your partner pleasures your clit with their mouth. Or try having them use their fingers inside you while the vibe works on your clitoris. Either way, glorious intimacy is awaiting you.
7. Go all-out hands-free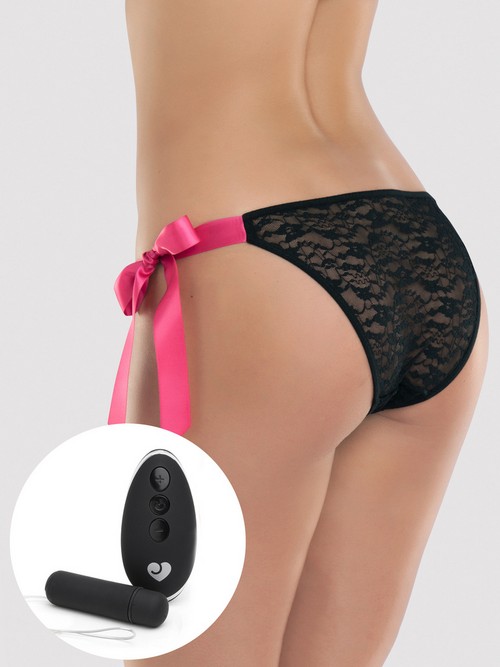 Combine your clit vibe with your favourite pair of undies for hands-free pleasure. Most underwear can hold a clit vibe in place just fine, but for a real treat, try a full combon like the Lovehoney Hot Date 10 Function Remote Control Vibrating Panties. Combining an easy remote with oh-so-easy to remove tie-side panties, it's a quick and easy way to get some subtle vibes on both in and out of the bedroom.
"I love that the vibe is removable and can be used as a separate entity if you wish. We can't wait to use these again and would definitely consider buying more products of a similar nature." - Idld
But that's not all your vibes can do, oh no. Challenge yourself to achieve orgasm without actually touching yourself with your hands: position yourself so that the vibe does all the work for you. You can sit on a chair or lie on your bed with a pillow between your legs - do whatever you can to achieve that sweet release.
Recommended Clitoral Vibrators
More Sexual Happiness Advice
You can never know enough about sex, right? Join us on our sexploration journey via the thriving Lovehoney forum, our weekly Sexual Happiness podcast and our blog.