How to Buy Sexy Lingerie for Women
So, you've decided to treat your lady to a seductive new lingerie set. That is excellent news. However, it can be more than a little daunting to know where to actually begin...
Luckily, we've whipped up these handy hints and tips that'll ensure you get gasps of delight when she tears open the wrapping paper, rather than groans of dismay. With pointers for choosing the perfect size, style and color, our expert videos and advice will take you through the finer points of picking lingerie that she'll love (and, even better, love to show off to you).
Video: How to Buy the Perfect Lingerie Gift
If you're thinking of buying someone special some sexy lingerie, here are our tips for picking the perfect present.
1. Have a Snoop
It always helps before you set out on your sexy shopping adventures to get as much information as you can about your partner's size, likes, and dislikes.
The easiest way to do this is to have a little rummage through her underwear collection. When you do this, you'll want to look at the labels to find out her:
Bra size (e.g. 32C, 36B etc)

Knicker size (e.g 8, 10, 12 etc.)

Clothes size (e.g 8, 10, 12 etc.)
It's also a good idea to look for any colours, fabrics, or styles that she wears a lot of. Lots of black thongs? She clearly likes those. Drawers full of silky nighties? You're onto a winner.
2. Pick the Right Colour and Fabric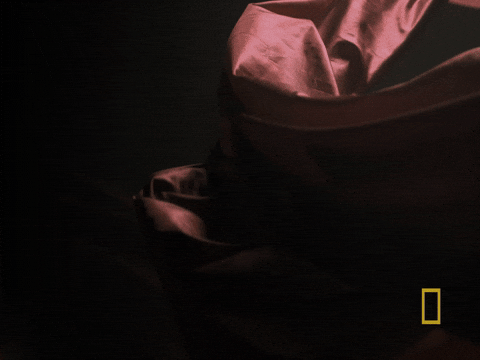 So now you know what she likes and feels most comfortable wearing, you can easily narrow down your search.
Start off in the Sexy Lingerie Sets section, and begin to narrow down your search using the options on the left-hand side. You can filter the options you see by colour, size, material, and price, so it's super easy to find exactly what you're looking for.
Remember, this is a gift for her: the most important thing is to buy something she feels happy in and will enjoy showing you, rather than just something you want to see her wearing.
3. Choose the Style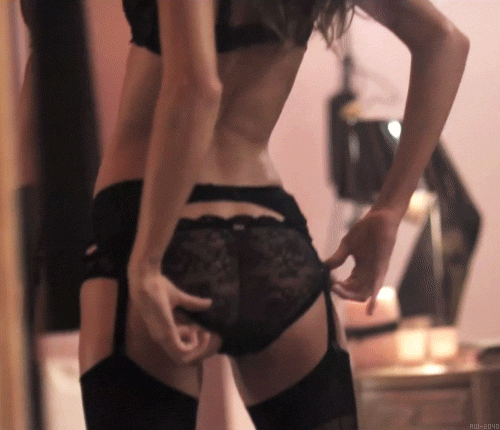 Cast your mind back and remember any occasions where she's dressed up for a romantic evening in (although keep the details light - it's best if you stay focused here).
If she went for something tight and structured like a corset, then she'll probably appreciate a basque or bustier. If her look was lighter and floatier, babydolls and chemises are a good way to go.
If you're struggling to tell the difference, a quick glance at our Guide to Lingerie Styles may help to clear things up (as, 'That-floaty-dress-thing-with-the-bra-attached' isn't too handy in searches).
4. Get the Right Size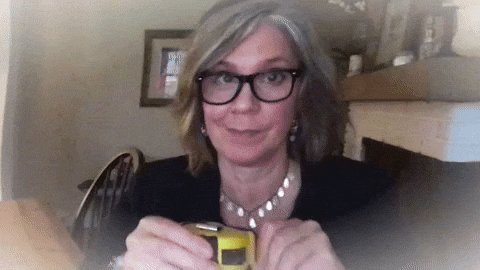 This isn't always easy. Due to the wide range of body shapes, and many brands sizing their clothes differently, few women are consistently the same size in all their clothes.
We do, however, have some easy tips for you:
Check the size of her favourite bras or items of clothing. If she wears them all the time, they probably fit best.

Check the brand size chart on the item page. One brand's Small may be another brand's Large.

Read the customer reviews. People will have left comments on the sizing.

Try a One Size item. Many of these clothes lace up or are super-stretchy to give a more forgiving fit.
Some Final Pointers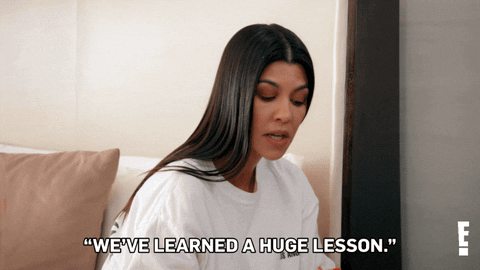 If you're still searching for a little bit of advice, here are a few handy dos and don'ts:
DO Get as much information as you can about her size - if you know her exact measurement in centimetres or inches, that's even better.
DO Check out our guide on How to Buy Lingerie for Your Shape. You may pick up some tips on what will suit her best.
DO Look at her evening or party dresses for inspiration. Lots of women wear party clothes that closely emulate the colours and fabrics they would prefer to have in their lingerie drawer.
DO Give Customer Care a call or email if you need any extra advice about any particular lingerie. Our friendly experts are here to help you choose.
DON'T Buy something that's just for you. She may not want to wear it or feel comfortable in it.
DON'T Buy a bra without buying the matching knickers. It's nice to have the option and can be difficult to match up later on.
DON'T Go too far out of her comfort zone. If she likes long chemises, she may not feel sexy in a wet look body.
DON'T Be afraid to ask her best friend for help. She'll appreciate the effort you've gone to (plus you'll get major partner points with her friends).
Recommended Sexy Lingerie for Women
More Sexy Lingerie Advice
More Sexual Happiness Advice
You can never know enough about sex, right? Join us on our sexploration journey via the thriving Lovehoney forum, our weekly Sexual Happiness podcast and our blog.