How to Wear a Cock Ring
In this guide we will explain all about cock rings, for more pleasure for you and your partner!
What is a Cock Ring?
A cock ring is a sex toy device worn around the base of the penis to restrict the flow of blood from the erect penis.
What Does a Cock Ring Do?
They create stronger, bigger and harder erections to help penis owners maintain an erection for a longer period of time.
How Does a Cock Ring Work?
They apply pressure to the base of the penis, causing blood vessels to constrict, which, in turn, stops the blood flow from leaving the penis too quickly.
Do Cock Rings Help Erections?
Yes! They help individuals have bigger, harder and longer-lasting erections during sexual intercourse. They also heighten sensation and sensitivity, creating a more pleasurable experience, and they delay and intensify orgasm.
Do Cock Rings Help with ED?
Yes. They help aid mean with erectile dysfunction (ED) by preventing venous leakage. A cock ring blocks the flow of blood from the penis so it maintains a more rigid hard-on longer.
Do Cock Rings Make You Bigger?
No. They will not make your penis bigger, but they may create a thicker erection by constricting the blood vessels and swelling the penis.
Are Cock Rings Safe to Use?
Yes. As long as they are used as directed, they are perfectly safe to use.
How Can I Tell if a Cock Ring is Too Tight?
You will know if a c-ring is too tight when:
It becomes uncomfortable or painful.
The penis becomes discolored, bruised or swollen.
The penis becomes numb, cold or has pins-and-needles sensation.
If you experience any of the above, remove it immediately by cutting it off. If left on too long it can cause permanent damage!
Visit an emergency room without delay if you can't remove a cock ring.
How Long Can I Leave a Cock Ring On?
They should not be worn for longer than 20-30 minutes.
To avoid problems:
Use a ring that fits properly.
Avoid using metal cock rings if you are a beginner.
Never fall asleep with a c-ring on.
Avoid drugs or alcohol during use.
Watch for symptoms of swelling or of it becomes too tight.[i]
Who Shouldn't Wear a Cock Ring?
Speak to your doctor first to rule out any underlying medical conditions. This includes people who:
Have cardiovascular disease or diabetes.
Take blood-thinning medication.
Have an existing blood, clotting, or bleeding disorders like Sickle Cell Anemia.
Have a nerve disease.
Have an existing penile injury, or experience soreness in the groin or genital area.
Take medications that affect their awareness or attention.[ii]
Types of Cock Rings?
Cock rings come in a variety of types from adjustable and stretchy, to rigid rings, as well as various materials including silicone, leather, rubber, neoprene, TPE/TPR and PVC.
Other types of cock rings include:
Cock and Ball Ring
Thick Cock Ring
Leather Cock Ring
How to Choose the Right Cock Ring?
To get the perfect fit, consider:
The size of your penis and the size of the ring, especially with solid or metal cock rings.
Whether the material is stretchy or not, as stretchy rings are easier to use.
If it has a quick release – an added safety feature that allows you to remove the ring quickly.
Your skill level: beginners should start with flexible, easy to remove c-rings.
How to Measure for a Cock Ring?
Use a string to measure around the base of your penis when flaccid, or behind scrotum and around the top of the penis at the base if you are wearing it around the scrotum too. Once you get that measurement, divide it by pi (3.14159) to get a correct diameter measurement. Use that number when shopping for solid cock rings.
How to Put on a Cock Ring?
Putting on a c-ring the correct way depends on the type you are using. Here are the various types of cock rings and how to use them
How to Use a Rubber Cock Ring?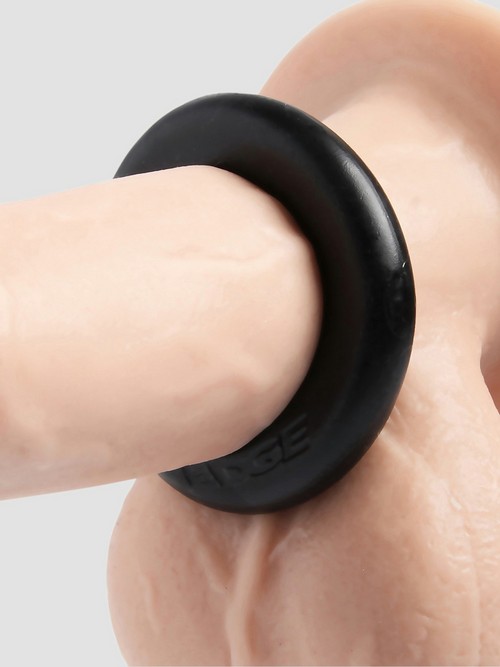 Stretch the ring out with your fingers, around an erect or semi-erect penis, and position at the base.
How to Use a Metal Cock Ring?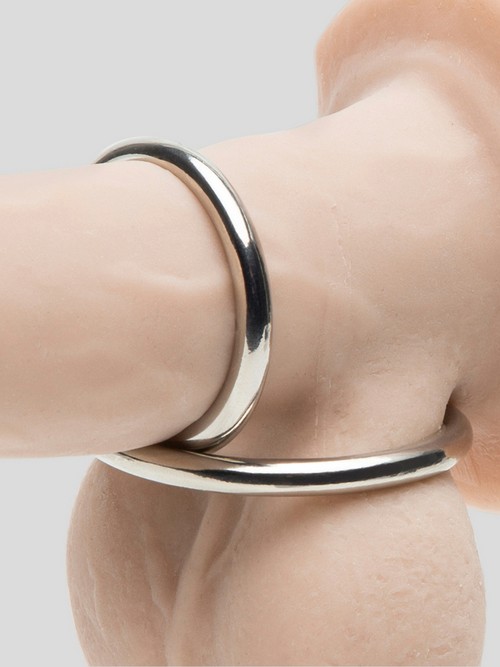 Add lubricant inside the ring first, then slide around a semi-erect penis at the base. Make sure it is not too tight!
How to Put a Cock Ring Around Balls and Penis?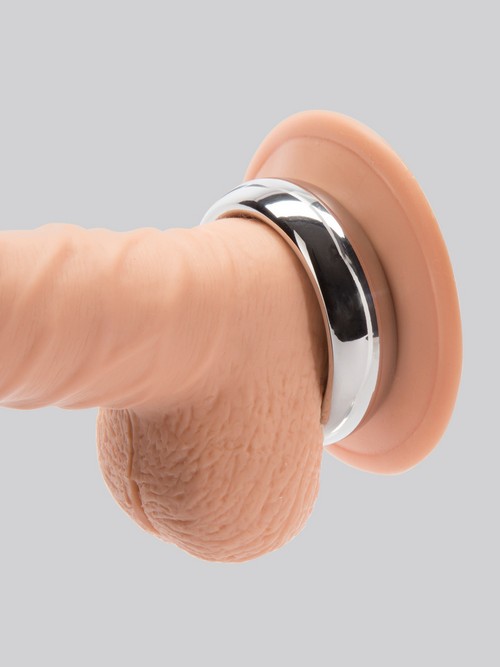 Pull the testicles through the ring first, individually, then gently fold the penis through the ring. Slide into position behind the scrotum and across the top of the penis, adjusting for comfort.
Using Lube with a Cock Ring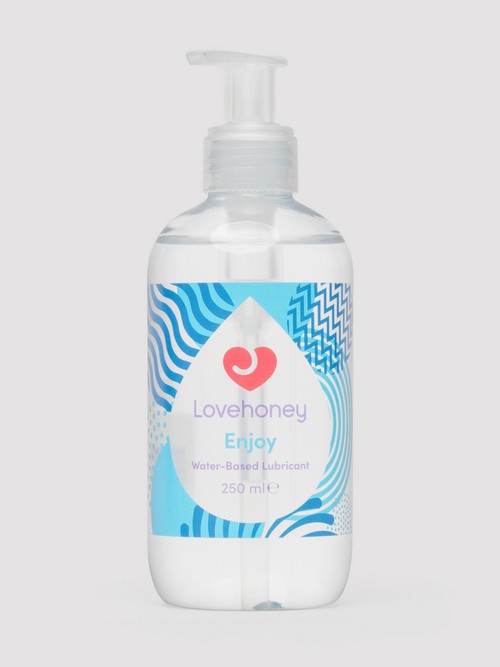 Apply a small amount of water-based lubricant inside of the ring to make it slide on easier. Don't add too much as this may cause your ring to slip when in use.
How to Use a Cock Ring?
You can safely and effectively use a cock ring during sex or masturbation as long as you follow the recommended steps and usage tips above.
FAQS About Cock Rings:
Do Cock Rings Work?
Yes! Cock rings work for most penis owners to create more powerful erections and make you last longer.
Can You Ejaculate with a Cock Ring On?
Some men can, and some men find it difficult to come until the ring is removed as it stops the blood flow, as well as ejaculation.
Do Women Enjoy Cock Rings?
Yes. Women enjoy cock rings as it allows for harder penetration and longer-lasting sex. Vibrating cock rings for couples help to stimulate her clitoris, providing more pleasure during sexual intercourse.
Using Condoms and a Cock Ring
To use a cock ring with a condom, put the condom on first, then slide the ring in place. Adjust the cock ring for comfort and to make sure it is not pulling on the condom.
Conclusion: What is the Best Cock Ring?
The best cock ring to choose is based on your personal preference and experience. We hope this guide has given you lots of options for which cock ring is best for you.
[i] https://www.medicalnewstoday.com/articles/ed-ring#risks
[ii] https://www.healthline.com/health/healthy-sex/are-cock-rings-safe#reasons-to-reconsider
More Sexual Happiness Advice
You can never know enough about sex, right? Why not join us on our sexploration journey? Stay up to date with the latest advice on our blog, the Lovehoney forum and the weekly Sexual Happiness podcast.