Beginner's Guide to Dildos
There are thousands of dildos out there, each designed for different types of use, in many sizes, shapes and materials. Our Beginner's Guide is here to help you to choose one that is right for you and to give you the lowdown on what features are good for a beginner dildo.
What is a Dildo?
A dildo is a phallic sex toy that is used for sexual stimulation during penetration of the vagina or anus.
They are popular because they are simple in design and perform a simple purpose (i.e., penetration). Unlike their flashy, multi-vibrating, osculating, thrusting, rabbit-eared sisters, dildos can seem boring by comparison. But don't let their modest design fool you! Dildos have been around for thousands of years because they penetrate our deepest erogenous zones of pleasure!
Types of Dildos
Dildos come in a wide array of shapes, sizes, materials and types, each designed for a specific purpose.
Read on to learn how to pick the right dildo for your pleasure and purpose:
Realistic Dildos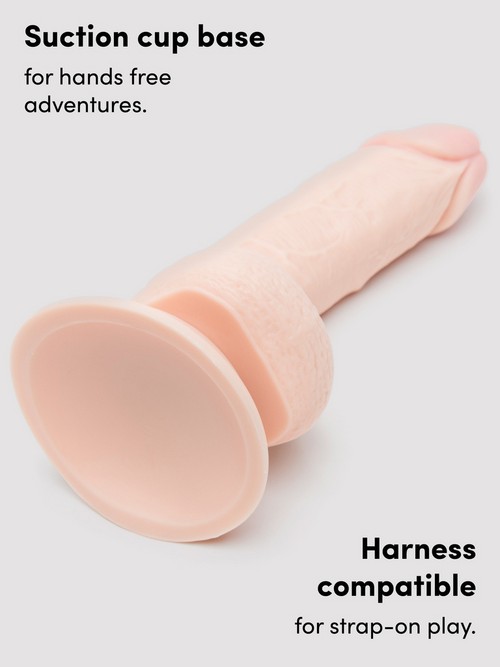 Realistic dildos are phallic in design and resemble a penis. They have a tapered head and long, veined shaft, and many sport balls at the base as well. Some also come with a suction-cup base so you can stick them to a chair or wall.
Check out our guide to using suction-cup dongs here.
These authentic-looking faux penises also come in skin-tone colours and softer materials that feel lifelike.
Vibrating Dildos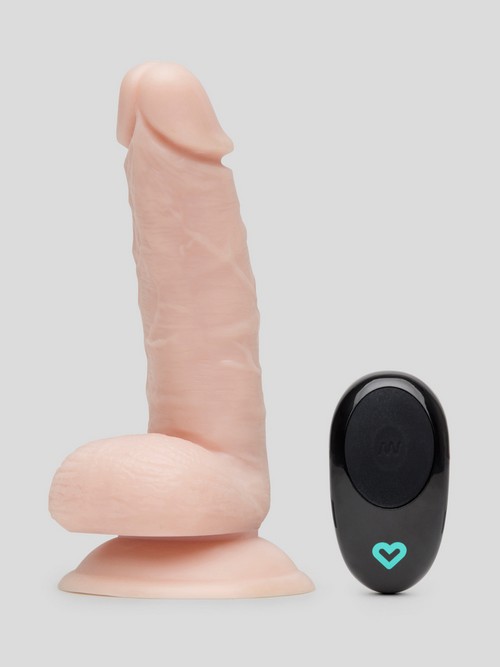 A vibrating dildo is a realistic-type dong that has an added vibrating function. Vibration is often added by inserting a vibrating bullet into the toy.
With the added vibration, they are more accurately called "realistic dildo vibrators".
No matter what you call them, they add that extra dimension of stimulating buzz, for extra pleasure.
Anal Dildos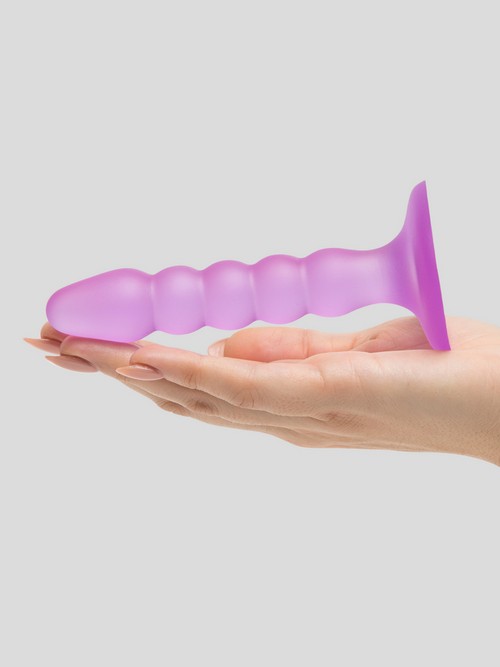 While anal stimulation is not for everyone, anal dildos are still very popular because the anus is rich in nerve endings.
More men and women today are exploring anal play, either solo or with their partners. An anal dong is a great way to begin that exploration, especially if you are a beginner.
Anal dildos differ from regular ones in that they are often smaller and slimmer and many have flared bases for safety.
Other anal-type sex toys include butt plugs, anal strap-ons, and prostate massagers for men.
Double Penetration Dildos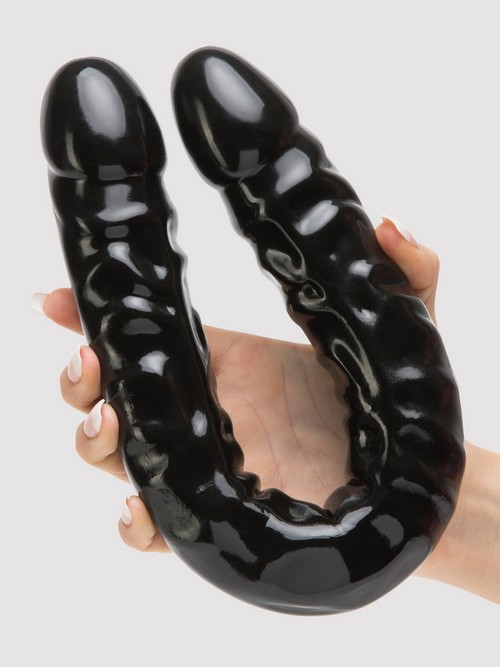 Double penetration dildos are dongs that have two insertable ends. These tend to be very long and flexible as well, making them suitable for double penetration (insertion in both vagina and anus at the same time), or they can be shared between lovers.
No matter which way you use them, double dongs can be a lot of erotic fun with double the pleasure!
Learn how to use one here.
Thrusting Dildos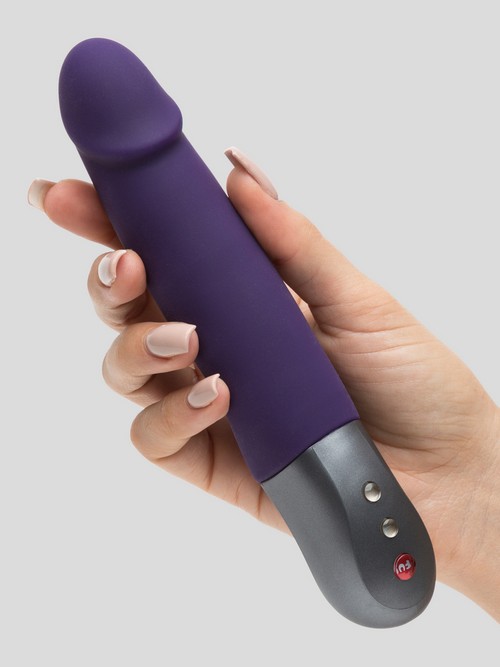 Thrusting dildos are a rather new invention. They use a device in the toy to make them thrust when in use.
These toys are actually vibrators and many of them do vibrate as well.
Big Dildos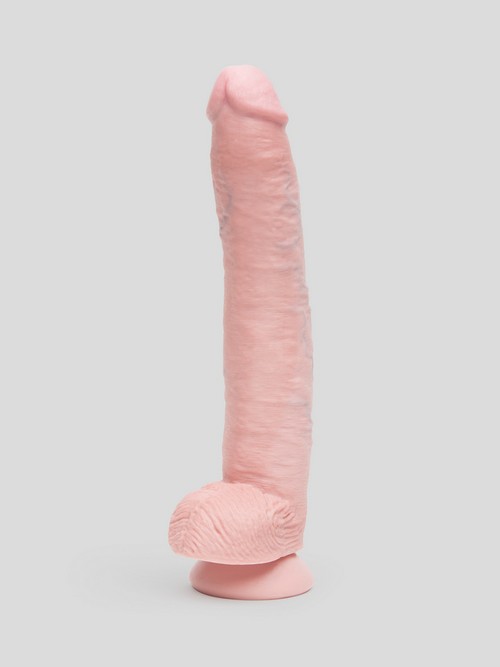 Big dildos are any dong over 8-9 inches in length, but some are as large as 14 inches or more.
They are also called "extreme dildos" because they are huge and have names like King Cock or Dick Rambone (you get the idea!)
Big dildos are not the best first toy to purchase if you are new to sex toys in general. Because pictures can be deceiving, it is important to read the descriptions of products before you purchase, especially the information about size.
Big dildos are for people who are more experienced and enjoy the sensation of being totally filled up when penetrated.
Thick Dildos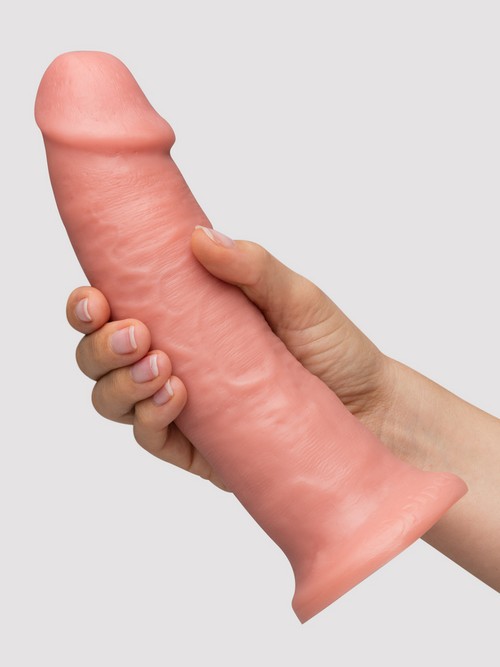 Thick dildos, like large ones, are not usually a great choice for a beginner dildo. Rather than a long length, these have a larger, thicker 'girth' or circumference.
Most people like these for the feeling of being full and often work up to that size.
It is important to use lots of lube when using large or thick penetrating toys to avoid friction or injury.
Small Dildos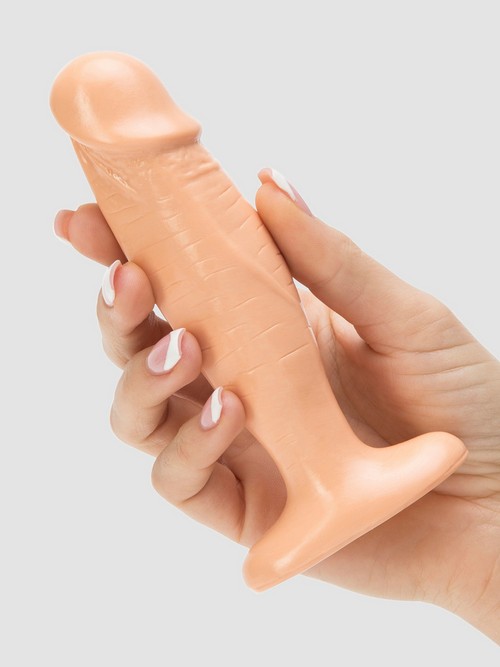 Small dildos are perhaps the best first penetrative toy for a beginner. This is because they are often just the right size (5-6 inches) and are a great way to start out learning what you may like in terms of penetration.
Small dongs are perfect for anal training and pegging. That said, not every beginner will find a small one satisfies their needs, so you may want to choose an average-sized toy, from 7 to 8.5 inches.
Kinds of Dildos and Their Materials
Another popular feature of dildos is the variety of materials that they come in. Here are a couple of favourites.
Glass Dildos
Glass dildos are beautiful and come in lots of sexy colours. These are often non-phallic and artistically designed, hard - so great for use as a G-spot toy, and can be used for temperature play. Because they are made from borosilicate glass (also called Pyrex), they are extremely durable and shatter-resistant, so perfectly safe for penetrative use. Glass is also non-porous, so doesn't harbour germs or bacteria after a thorough cleaning and can be sterilised. Check out our guide on how to use hard toys like metal and glass dildos.
Silicone Dildos
Silicone dildos are the most popular type of soft, realistic type of materials for all sex toys. Why? Silicone is 100% body safe, hypoallergenic, non-toxic, and flexible yet sturdy. Silicone is also non-porous and can be easily cleaned. Some sexperts say you shouldn't use silicone toys with silicone lubricants as it can degrade these types of toys. Best bet: use water-based lubes with silicone toys.
For more information on materials visit our Guide to Sex Toy Materials.
How to Choose a Dildo
Ask yourself: What do you want to use your dildo for? Anal or vaginal? Prostate or G-spot? Strap-on or harness compatible? Vibrating or thrusting? Textured or smooth? Curved or straight?
Decide what features you would like, then go from there.
The most important considerations you should think about are:
Price Range: Prices differ based on materials, quality of toy, whether it vibrates or not, as well as manufacturer.

Size: Size is probably the most important consideration when choosing a dildo. For beginners, we recommend a small-to-average size in a softer material.

Solo or With a Partner: If you are sharing your toy, then stick to non-porous materials like silicone, glass or metal.
Carefully think about these details when determining how to choose your best first dildo.
How to Use a Dildo
The best way to use a dildo for the first time really depends on many factors. We have a great guide for this here: How to Use a Dildo, but here are a few rules of thumb:
Get Comfy. Find a comfy spot, get some pillows to lay on or place under your hips if needed.

Lube it up! Lube is your BFF when it comes to penetration. Sex toys are more drying than real penises, so the more lube the better. This is especially true with anal play.

Go Slow. Take your time to get used to your new play toy. Seduce yourself and then slowly, gradually insert the toy a bit at a time.

If the toy is larger than what you are used to, check out our big girl's guide for using large dildos.
Basically, do what feels good and follow the signals of your body. If it causes discomfort, stop!
Should I Buy a Dildo?
Well, that, my friend, is completely up to you! If you are looking for insertion without vibration, want something that is like the "real" thing, and a toy that comes in a variety of sizes and shapes, then a dildo may be just what you are looking for. One thing is for sure, you won't know until you at least try one and see.
If you are a beginner and cis-female, you may want to try a vibrator as a first-time toy as 70% of women need clitoral stimulation to orgasm. Check out our vibrator guides here
If, however, penetration is definitely your thing, then a dildo is a great place to start.
How to Buy a Dildo
Well, hopefully you have figured that out after reading our super-duper, fantastic dildo buying guide! But, if not, that's okay too, because we understand that buying your first toy is a BIG decision. That's why we have 24-7 help via live chat, phone or email, so you can contact us here anytime to get expert advice on what to buy. Contact us here.
How's that for customer service!
More Sexual Happiness Advice
You can never know enough about sex, right? Join us on our sexploration journey via the thriving Lovehoney forum, our weekly Sexual Happiness podcast and our blog.