8 Ways to Have the Sexiest Christmas Ever
---

The best way to get her something she'll really love is to secretly peek at her lingerie collection, looking for any colours, fabrics, or styles that she wears a lot – a nurse's outfit might earn you a lump of coal if it's not her thing.
The same goes for men's underwear. Going for a sexier version of the style he already rocks is the least risky route – if his drawer is packed with black boxers try a pair with sheer panels.
If you're nervous about getting them lingerie, why not giftwrap yourself in something from our Unwrap Me collection instead?
Sammi, Lovehoney's Content Manager says: "One-size lingerie is perfect if you're not sure of her size. Our red Peek-A-Boo Merry Widow Bustier is available in US sizes 2-12 and 14-20."
---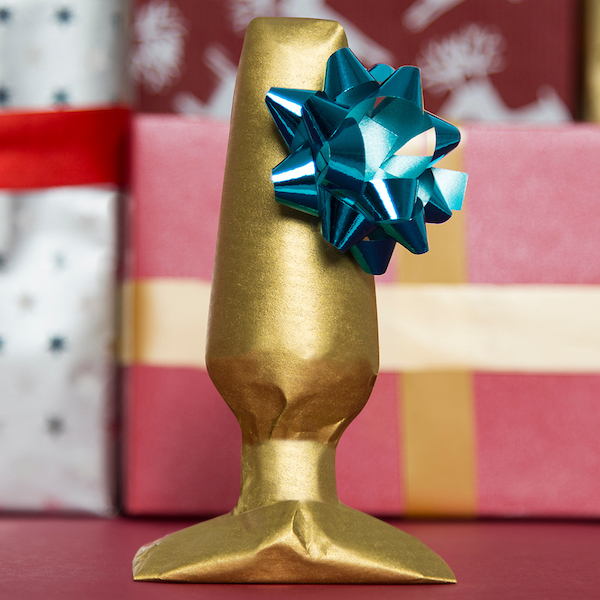 2. Lucky Dip
How to play:
You each buy a selection of sexy treats (see our Sexy Stocking Stuffers for inspiration). Think mini massage wand, lickable massage oil, feather tickler...
Wrap them up (no peeking at each other's!) and put them in a Christmas stocking, then take it in turns to delve in.
Use the gift you grab to inspire your festive frolics that evening.
Cecile, Lovehoney's Lingerie Expert: "On a budget? Fill your stocking with cards from our Kinky Confessions Truth or Dare game instead."
---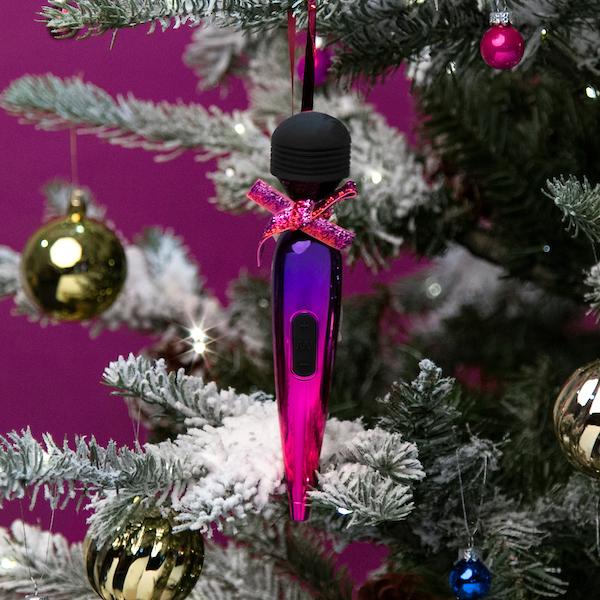 3. Daring Decorations
Before the in-laws, kids and grandparents arrive, why not surprise your lover with a tree trimmed with sexy decorations?
Shiny silver kegel balls make great 'baubles', bondage rope is a cheeky tinsel alternative, and a silky red restraint looks great tied in a bow at the top.
Anything that has a loop (e.g. love eggs and anal beads) can be hung from the branches, and our All Nighter crackers will add a mischievous twist to your tree.
Jess, Lovehoney's Bondage Expert says: "Hide a sexy gift in amongst the branches and see how long it takes your partner to spot it – our mini metallic wand could easily go unnoticed!"
---

Ditch the Scrabble and go for a game that's bound to get you hotter under the collar than a Z tile on a triple letter.
From board games like Nookii to sex dice and card games, we've got all kinds of games to get you in the mood.
Perfect for couples who want to re-ignite excitement and lust in their sex lives, games also let you broach something new you may want to try, rather than just springing it on someone.
Jess says: "Games like Sexploration let you balance vanilla play with something a little bit more kinky, so you can try new things without losing any of the romance you already have."
---

5. Focus on Each Other
Spending quality time together can be a bit of an afterthought at Christmas. After battling the Christmas crowds or cooking for your family, 8 hours of uninterrupted sleep seems a lot more appealing than pretzeling yourself into that new position.
Whether you plan a date night or just head to bed early, chilling out together can help you feel more relaxed and playful, creating mental distance between you and that pile of presents that need wrapping.
Ban the C-word (Christmas, what did you think we meant?!) from the bedroom and focus on each other instead – you never know where it might lead.
Cecile says: "Put a ban on sex and spend the night kissing instead – there's something undeniably hot about a frenzied snogging session."
---

You don't need to go the whole 'ho ho ho' (unless you want to wear a beard, that is) but a little festive role play is a great way to add spice to your festive frolics.
Whether you throw a fur-trimmed Santa cape on over your lingerie, slip your schlong into our Rude-olf novelty thong or do your best impression of a candy cane in our striped stockings, a Christmassy costume is a tongue-in-cheek way to introduce role play into your sex life.
And if it doesn't go exactly how you imagined?
Sammi says: The first thing to remember about role play is it's meant to be fun! Things don't always go to plan, but a big part of sexual confidence is being able to laugh off those moments."
---

Nope, not the type that contain paper clips, thimbles and those frogs that fly across the table when you press their bums.
We've ditched the bad jokes and filled our All Nighter crackers with sex toys, tips and treats instead.
Just make sure they don't get mixed up with the others on Christmas Day – nobody wants to have to explain 'The Buzzing Bronco' to grandma.
Jess says: "Cook a special christmas meal for your SO and lie them by the plate – you won't be interested in food for long."
---

For lots of people, being touched by a lover is both comforting and arousing, and massage is a great way to relax the body and soothe the mind – great if you're feeling a bit frazzled after a day with the family.
Massage candles and massage oils brings the promise of quality time and intimate touch, so they're perfect stocking stuffers. Plus, they double up as mood lighting!
Some of them, like the Lovehoney Oh! Strawberry Massage Candle, are lickable, which adds an extra helping of fun.
Cecile says: "For a sensual spa-style massage, our massage rocks can be heated and used to soothe tension."
---
You may also like: